A kitchen is more than just a space for cooking. It's a place where families and friends gather, where memories are made, and, yeah, where we enjoy delicious meals. This is why creating a custom kitchen that's tailored to you and your families' own individual needs is so important to the custom home design process.
Maybe you have a child who's an aspiring chef—you'll want lots of counter room! Or maybe you absolutely despise white cabinets—we love an edgy black cabinet look. Perhaps you have absolutely no need for a microwave, so we won't even waste our time integrating it into the design.
We work with 3C Cabinetry frequently in our custom home projects to manifest our designs into a reality. They specialize in the most beautiful, locally-sourced custom cabinetry and do a phenomenal job with integrating plumbing, electrical, and mechanical lines. Their team is truly the cream of the crop!
Every home is different, and at UBS, almost every custom kitchen we design is different from the next. We try our best to put a lot of thought and elbow grease into each kitchen and add little touches of character that make your space stand out from the rest—but ultimately fit all of your needs.
Below, we take a look at some of our favorite custom-designed kitchens.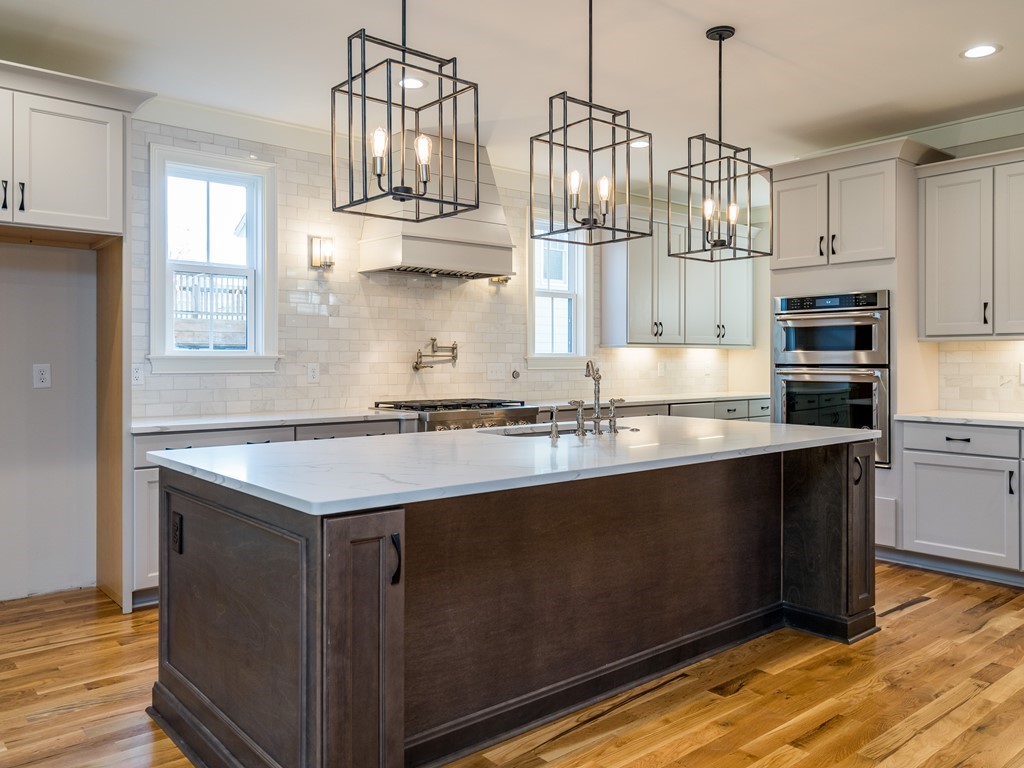 We LOVE this huge island—with an additional sink!—that's complemented by architecturally beautiful lighting fixtures. The dark wood instantly draws your eye to it, plus it's a nice contrast to the cool grey cabinetry.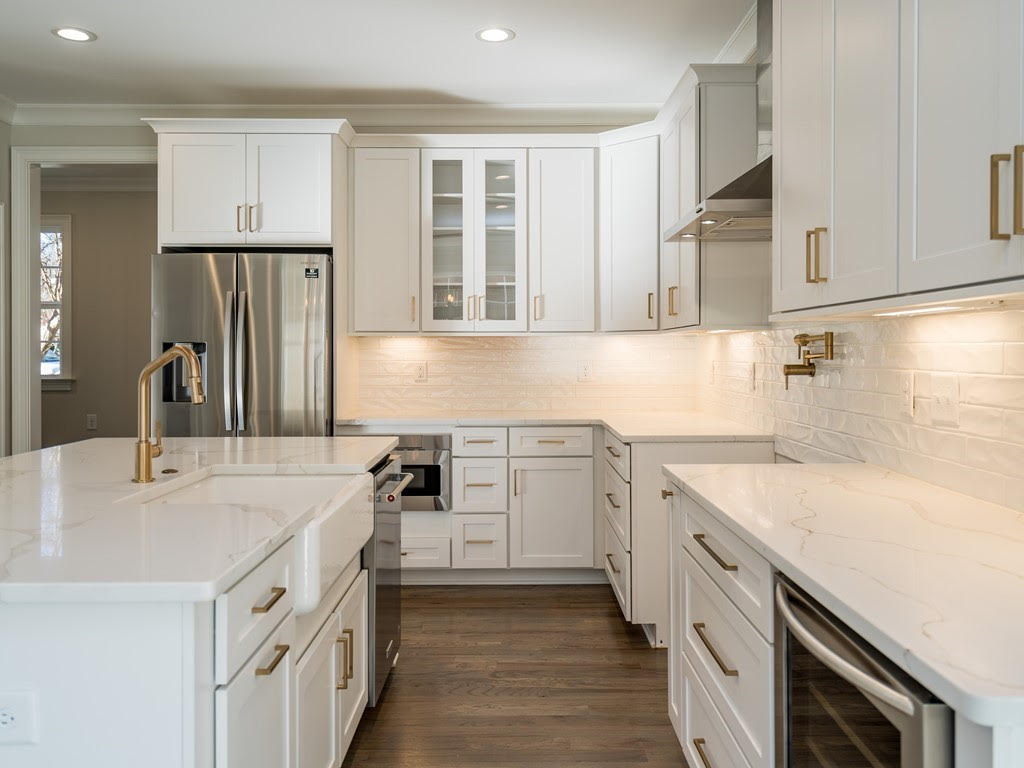 An all-white kitchen (white cabinets, white brick backsplash, a subtle white marble countertop) feels bright and airy, and really makes a difference when it comes to how much light the space offers. Brass fixtures add a pop of color and bring a touch of modernity to the whole kitchen.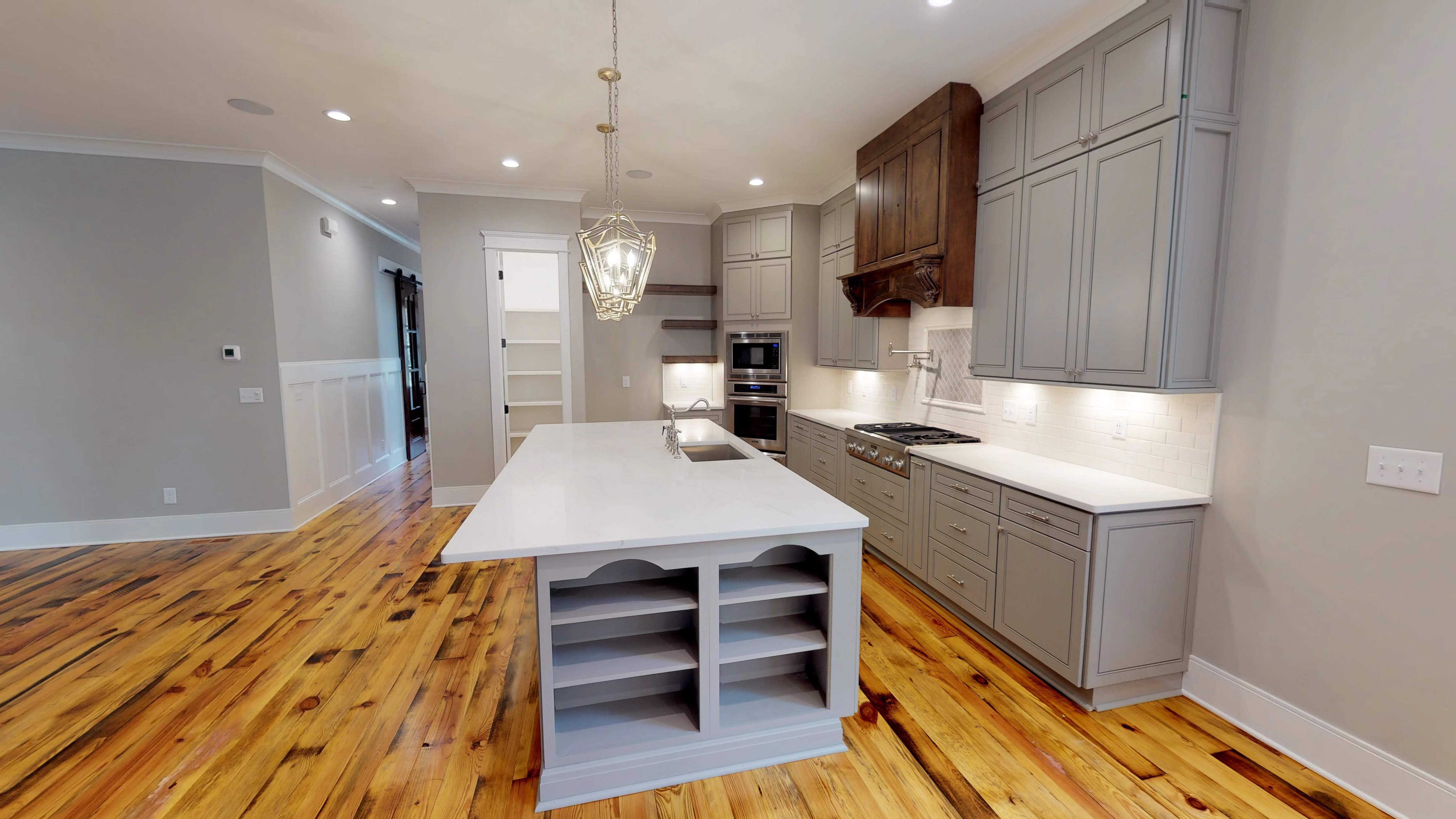 One of our favorite things about this custom kitchen is the shelving on the side of the island—who doesn't love more storage space?! The shelves are great for storing anything from wine bottles and glasses to snacks and canned goods. Additionally, we love how the island's countertop hangs over the edge, allowing for prime barstool seating.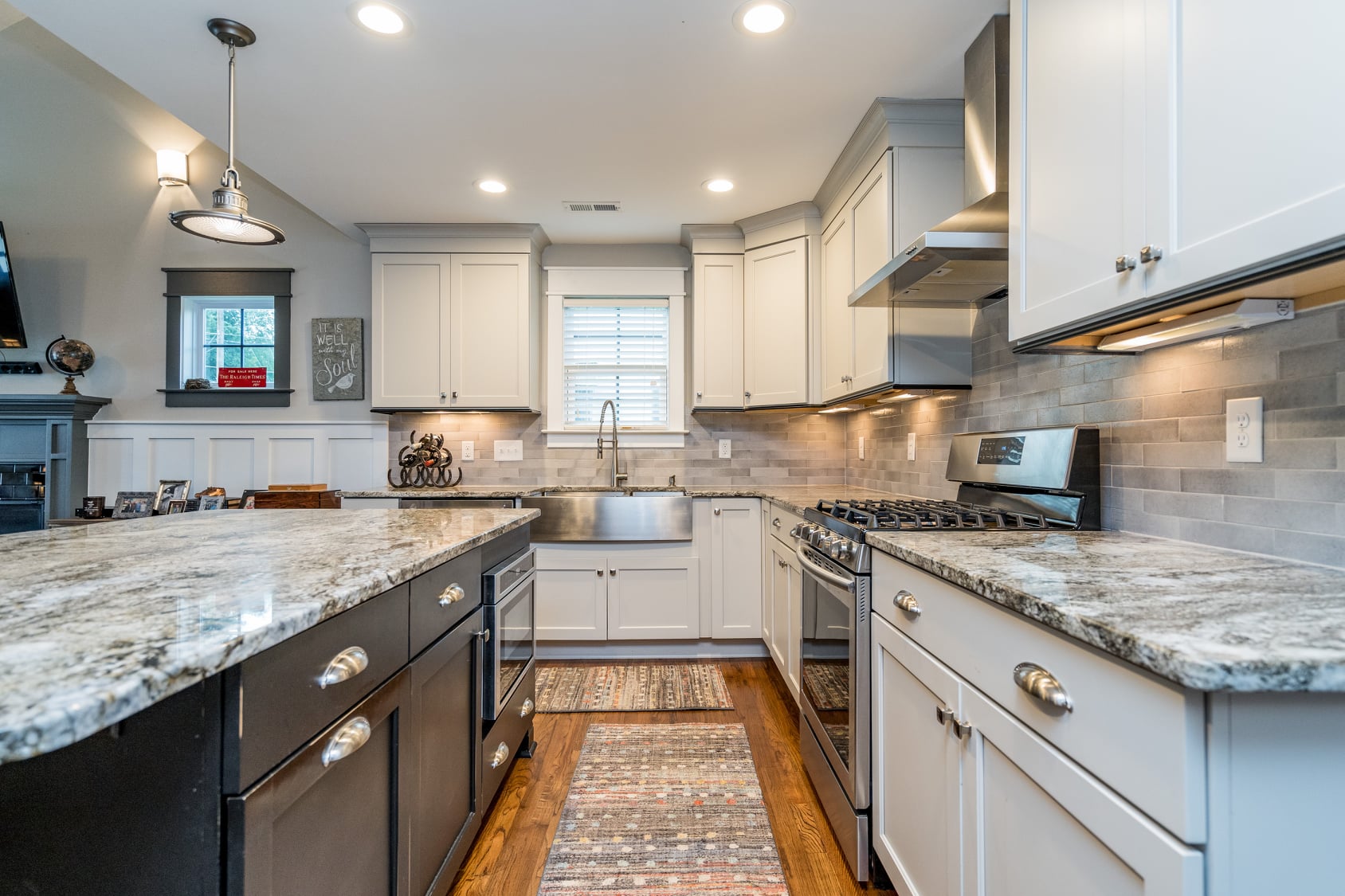 Black cabinets are super "in" right now, and we can't get enough of the modern trend. The dark color in this custom island instantly catches the eye and makes any kitchen look sophisticated. This kitchen is an ideal way to introduce the trend to your home—keep most of your cabinets white, painting only the island black, and tie everything together with marble countertops and grey backsplash.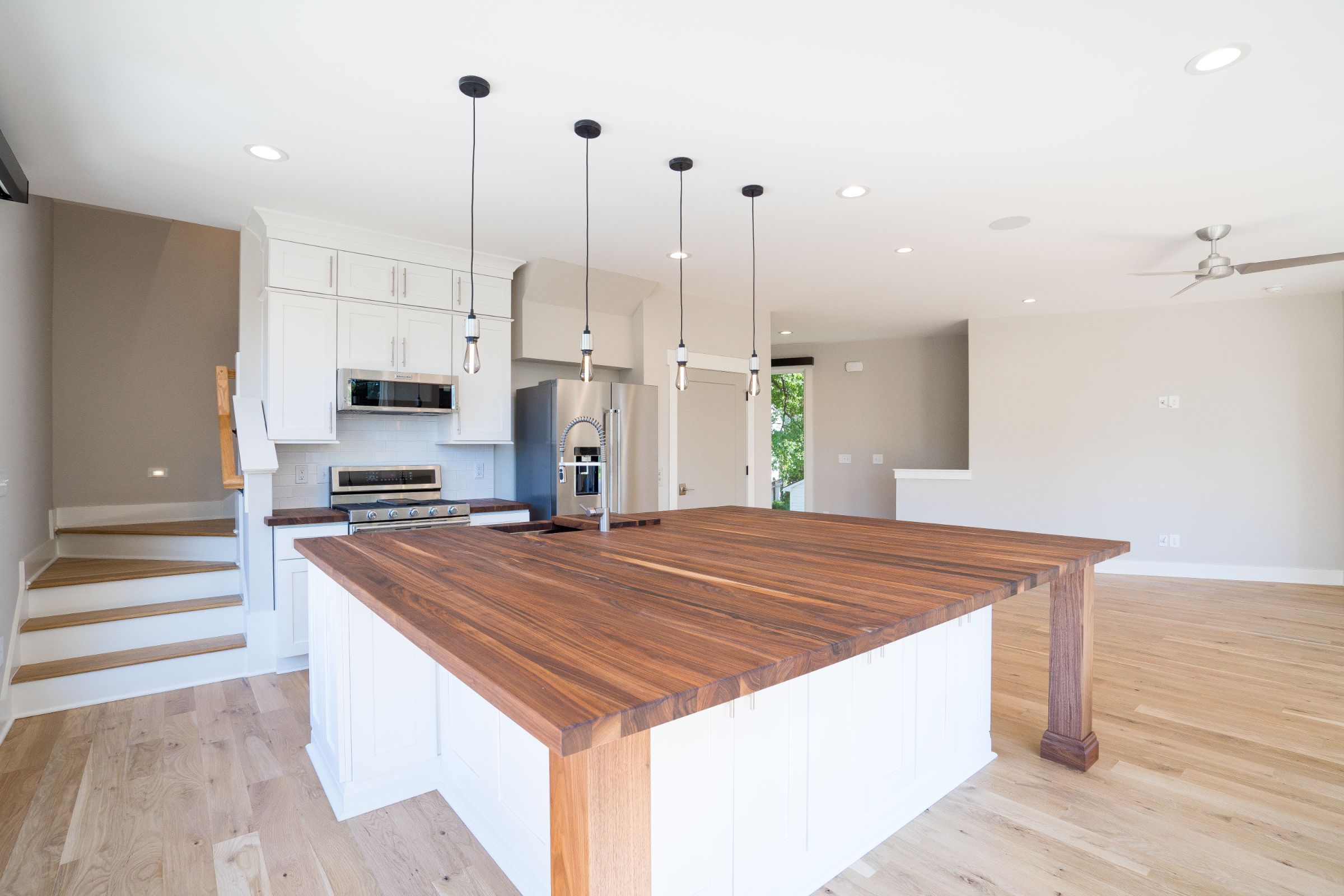 This is another large kitchen island that we are obsessed with here at Urban Building Solutions. As you can see, we kept the kitchen minimal (white cabinets and stainless steel appliances) and let the island—done in a beautiful dark wood stain—be the center of attention. We can only imagine how perfect it is for dinner parties!
Have a design in mind for your custom home and kitchen? We'd love to help you see it through. Reach out to us today at 919-412-2230 or fill out our online contact form.