Construction has started at 213 Georgetown Road in Five Points in Raleigh and we thought it would be fun to give you a behind-the-scenes look at what happens at the beginning of our builds during the demo stage.
213 Georgetown Road is available for presale with Allison Caudle Abbot, owner and broker-in-charge at Southern Lux Living. Contact Allison at 919-395-6186 or email her at Allison@SouthernLuxLiving.com.
**Please note that we do all we can to salvage any of the wood and items that we are able to resue in other homes/builds. 
Fun Fact: This Will Be Our Seventh Home on Georgetown Road
Urban Building Solutions is no stranger to Georgetown Road. In fact, we have SIX completed builds on the road (209 Georgetown Road, 227 Georgetown Road, 201 Georgetown Road, 220 Georgetown Road, 203 Georgetown Road, 203 1/2 Georgetown Road), and 213 Georgetown Road will be lucky number seven!
The Basics
Three Floors
Four bedrooms
Four bathrooms
3,945 Heated Square Feet
582 Unheated Square Feet
Take a look at the floor plan and all the features here!
Our Favorite Part: The Two-Car Garage/Upstairs Apartment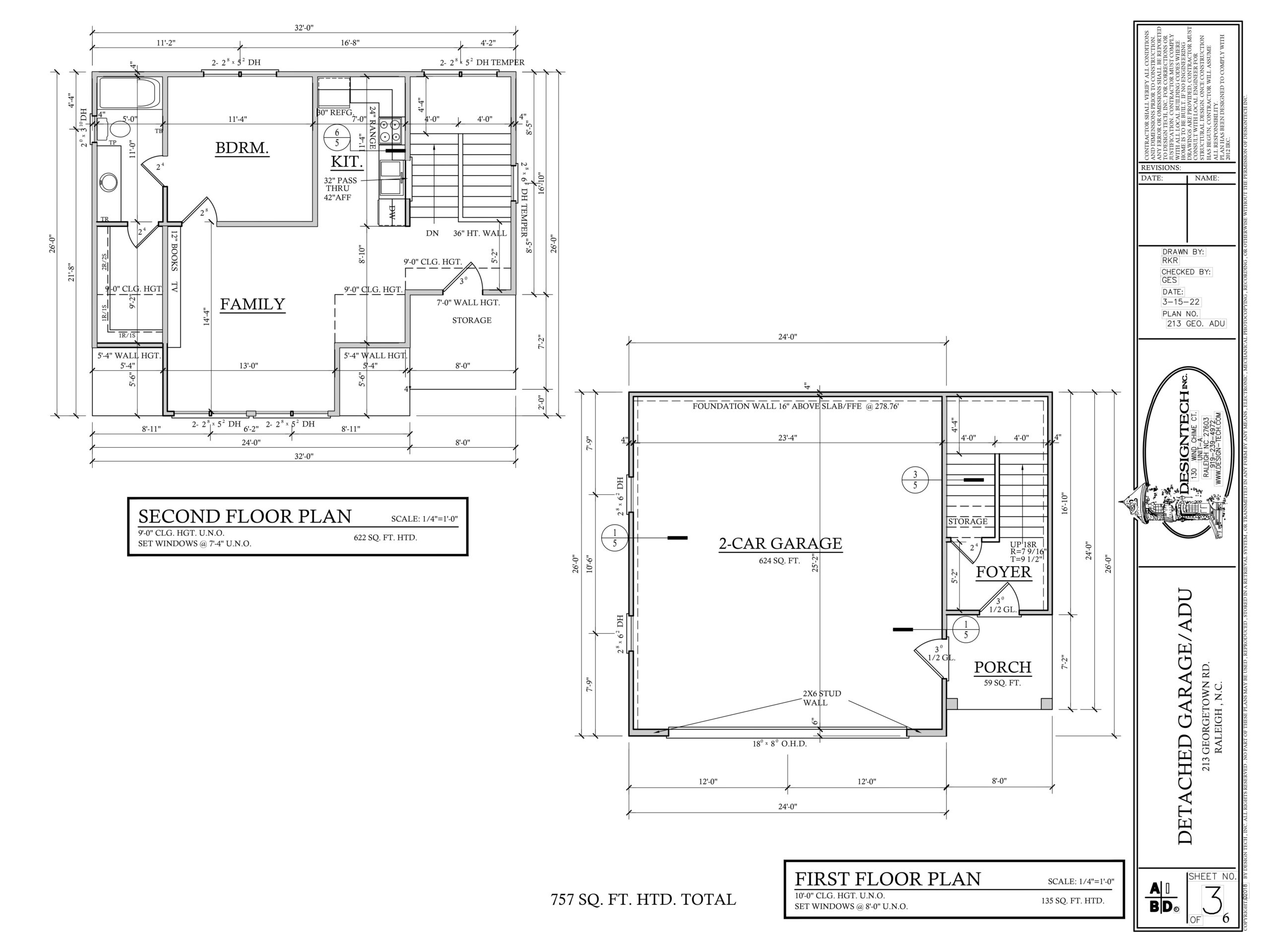 We love all of our past and current builds but we are especially excited about this one! In addition to a one-of-a-kind luxury custom-built home, the owners of 213 Georgetown will have a two-car garage that has a FULL apartment upstairs. The apartment is made up of a bedroom, full bathroom, kitchen, and a family room! This could be used as an in-law suite, an oasis for guests, or a rental property… the possibilities are endless. We cannot wait for you to see the finished product.
We Know This One Will Go Fast
Contact us today at 919-412-2230 or fill out our online contact form if you have any questions about this home or any of our other past or current projects. We would love to talk to you about building your dream home!