We are loving the comeback of wallpaper! We've been incorporating beautiful wallpaper in kitchens, bathrooms, wet bars, and even ceilings. The possibilities are endless. There are so many gorgeous and timeless patterns to choose from. Not all wallpaper has to be ugly! 😉 Let's take a look at how we've been using wallpaper in some of our recent homes.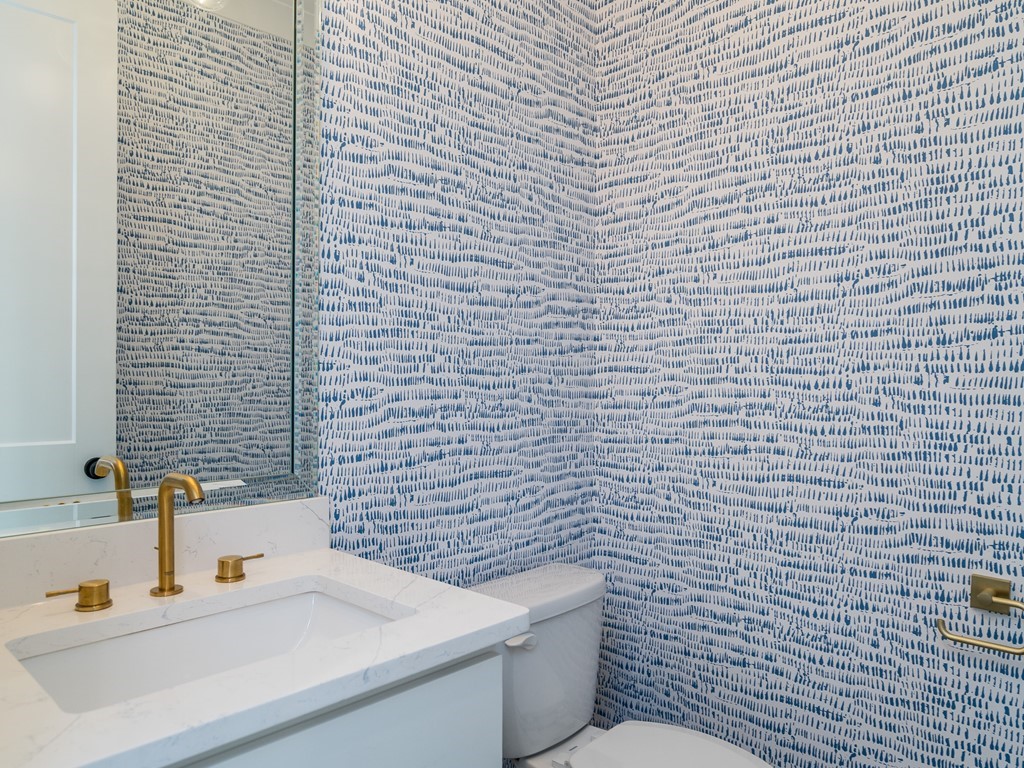 Stunning Powder Rooms
This powder bath was the perfect place to add wallpaper. We love how crisp the white sink and gold hardware look with this pattern — a classic look that will resonate with any type of homeowner!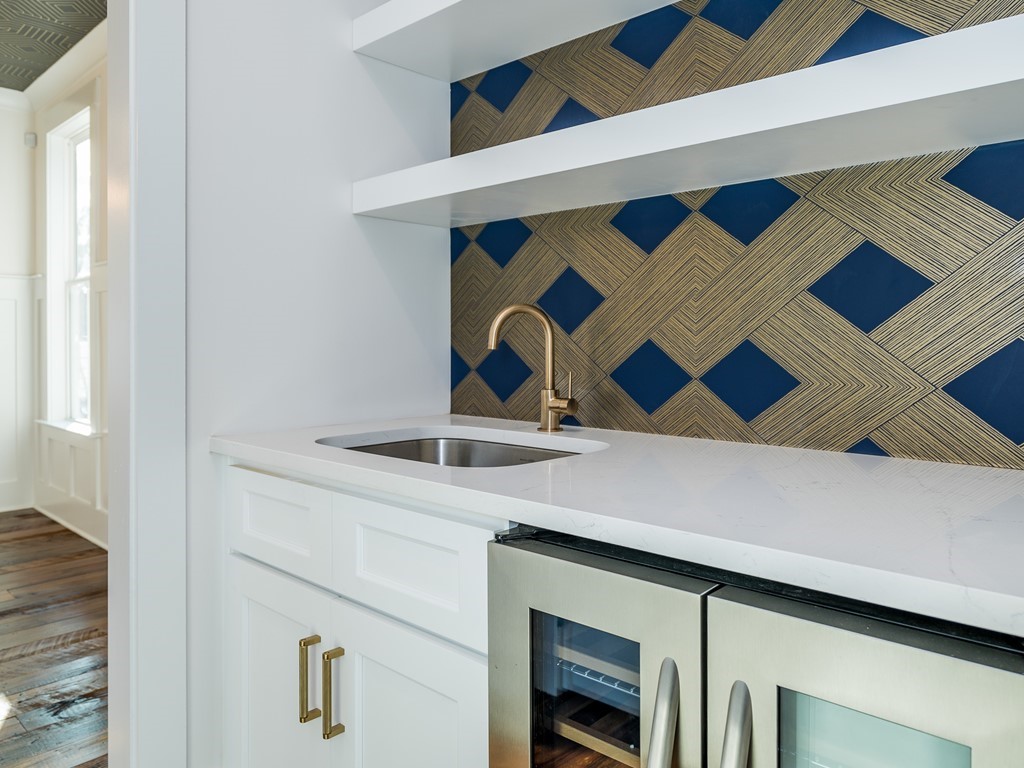 Wine Bar Goals
If you love wallpaper but are too nervous to take the plunge in a full room, this is a great option for you! It packs a big punch in a small space.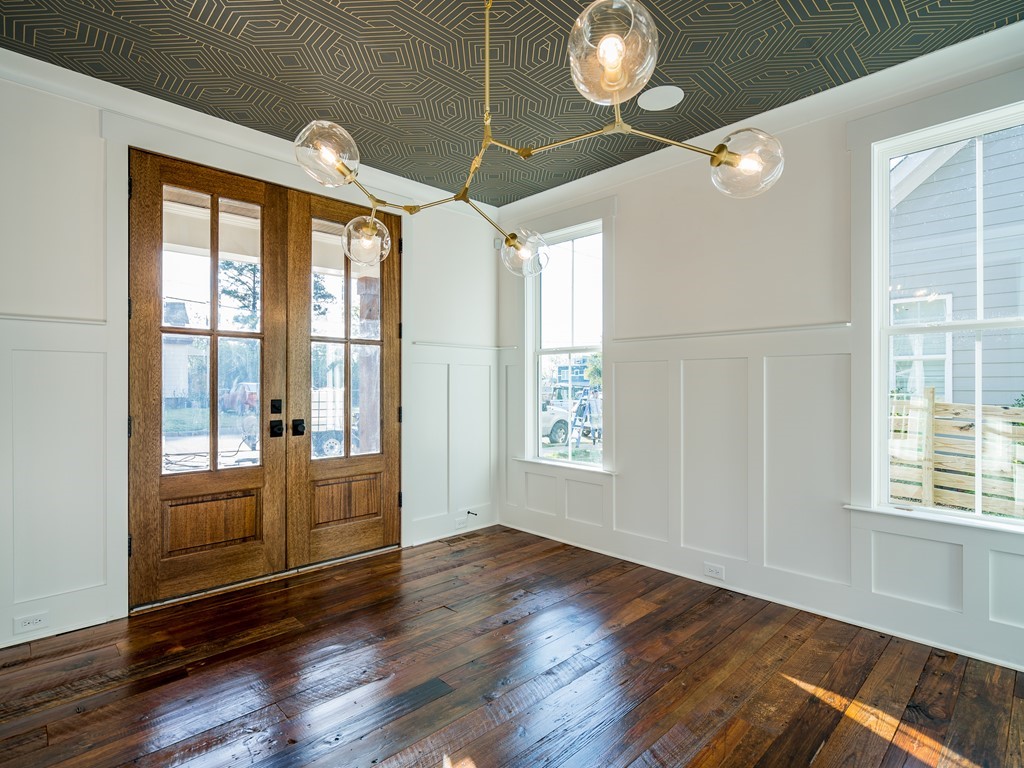 Don't Forget to Look Up
Oh, how we love a wallpapered ceiling. This one is definitely a favorite. It adds the perfect modern touch to this space.
Where to Shop
One of our favorite local spots to pick out wallpaper is Allen Funk's Wallpapers. They provide one-on-one customer service showing a variety of colors, styles, patterns, and pricing. They have samples of their in-stock product lines and even let their customers borrow wallpaper books from their library. We love this type of service! Check them out on Duraleigh Road for your next project.
Love It or Leave It?
Let us know your thoughts on wallpaper in the comments!