While we love integrating pops of color into our custom interiors, we're also really into an all-white moment! All-white spaces are super trendy right now, creating a minimalist and modern monochromatic look that, even without a ton of color, begs for attention. What we've learned is that, when creating all-white spaces, it's important to incorporate different shades and textures—especially textures! Take a look at some of our favorite all-white interior spaces below for inspiration.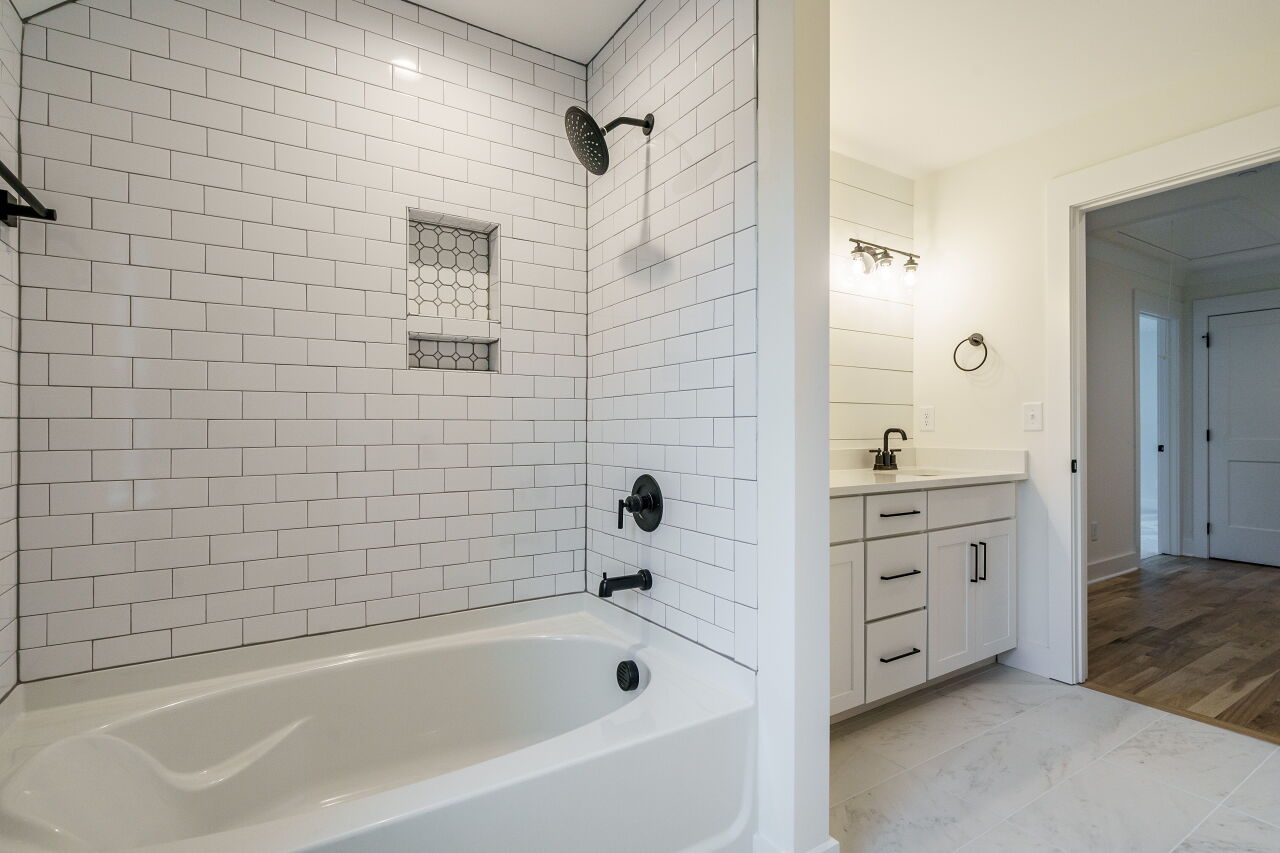 Different textures and styles of white (see: the two different types of tiling in the shower and marble floors!) keep this bathroom fresh and unique while maintaining a clean look.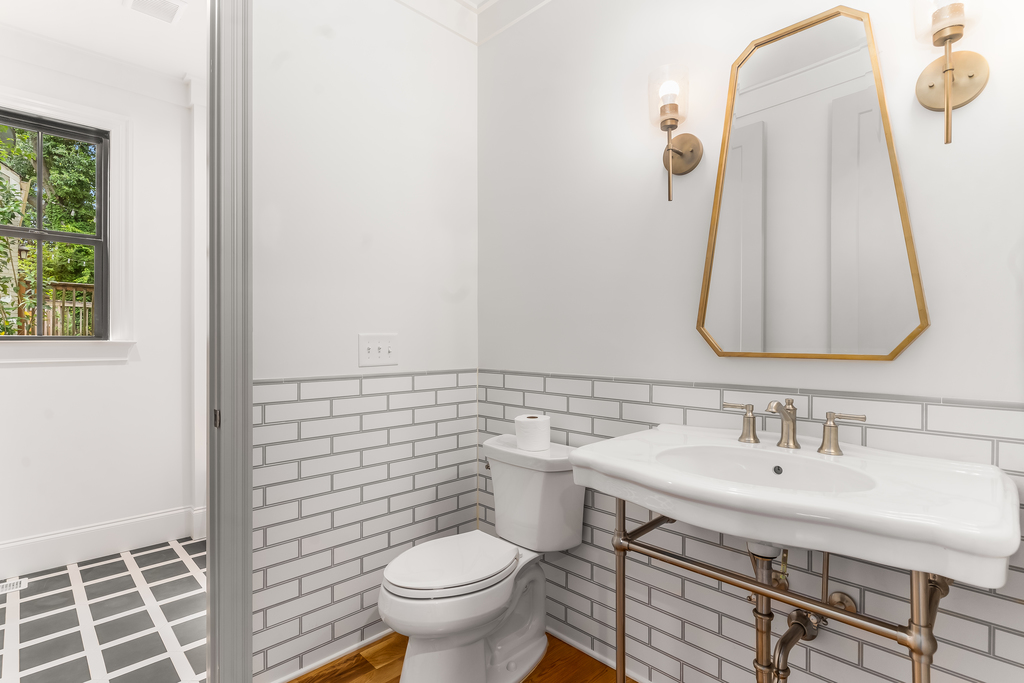 The gold accents in this all-white bathroom really make the whole space pop! Also, check out the half-tiled walls that really make a statement. It's all in the details!
An all-white kitchen? Yes, please! White countertops and cabinets are balanced with the light wood finish on the island and stainless steel appliances. So contemporary and fresh!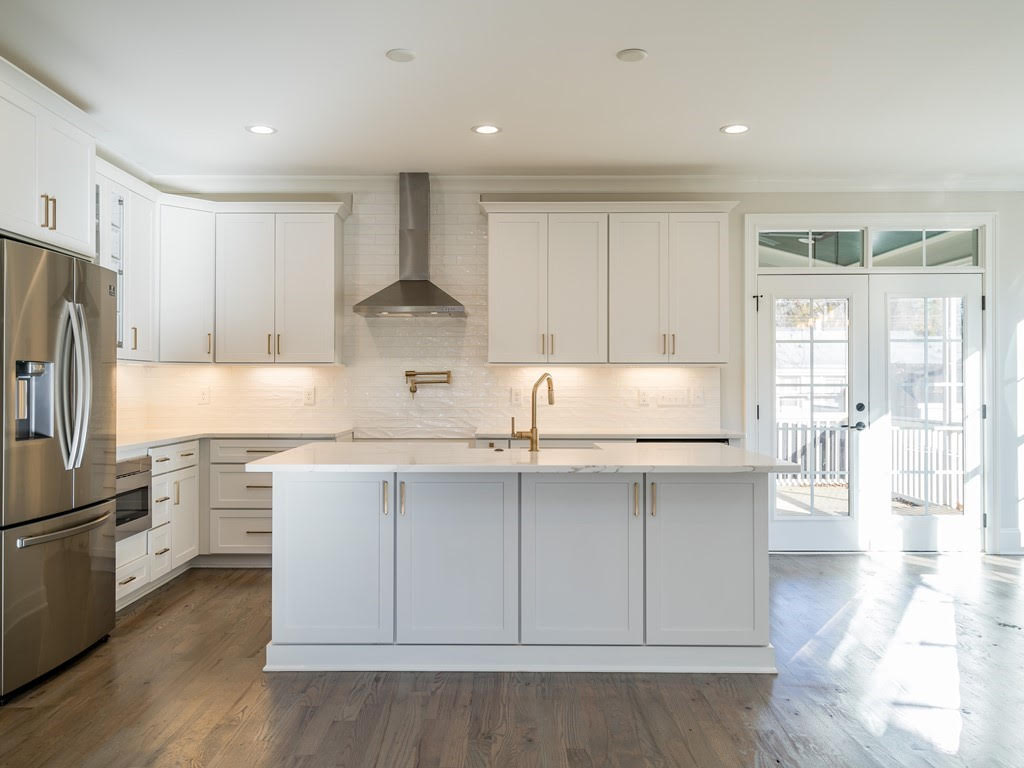 Gold accents provide just the right amount of color needed in this monochromatic kitchen space. Just look at how light-filled this kitchen is thanks to all the light-colored cabinets!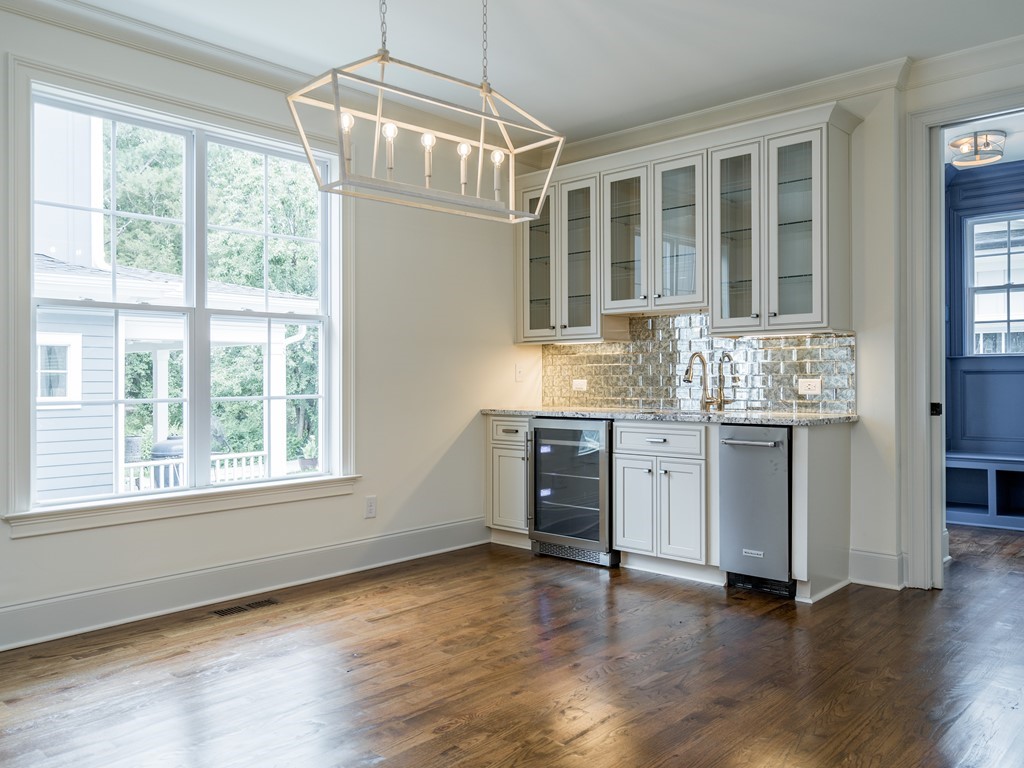 We went with an all-white look for this wet bar area as well, adding texture with a darker grey-toned tile backsplash. A show-stopping spot to entertain!
Need More Interior Design Inspiration?
Take a look at our gallery for more inspo, or give us a call at 919-412-2230 or fill out our online contact form to talk to us about updating your current home or building your dream home!