Home trends are always evolving, and here at Urban Building Solutions, we try our best to keep up with them—and make new trends of our own. Already this year, we've noticed features both inside the home, especially in the kitchen and bathroom, and outside (looking at you, outdoor spaces!) becoming more and more popular. We take a look at five trending home features below, all of which we've already started incorporating into new builds.
Pot Fillers
Not only do pot fillers make a sleek statement in the kitchen, but they're also super-efficient for, well, filling up pots and other large containers of water. Located right above the stove (and most eye-catching in a gold or brass finish), pot fillers make water accessible for boiling potatoes, cooking pasta, and more. Plus, they typically flow at a faster rate than the average faucet—and you can continue to use your faucet for other things while filling up your pots.
Bonus feature: A "pot filler" for pets! This watering feature is a dream for pet owners. No more filling up the bowls by the sink and spilling it all over the place before you get it back to your pet!
Drop Zones
These built-in storage units located at the entryway of homes are dubbed "drop zones" because of their convenience for literally dropping all your stuff when walking into your home. We're talking keys, jackets, shoes, and any other items you may have brought in from running errands. We especially love the drop zone pictured below for its bright and striking teal color—a statement piece for any entryway!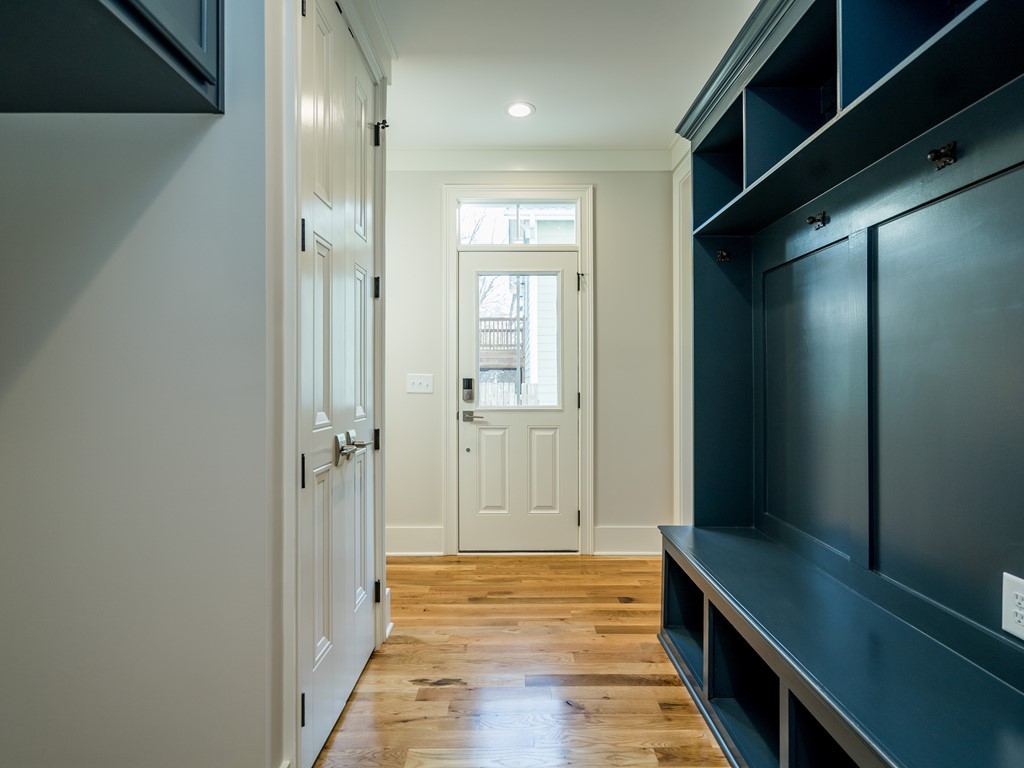 Spa-Like Bathrooms
We're on a mission to make bathrooms an oasis that you can come home to at the end of the day to shower and unwind while feeling like you're at a spa rather than your own home. Showers featuring a glass door, round-head showerheads, and marble walls or colorful tiles seem to really help create a spa-like atmosphere—plus these features make the bathroom look ultra-classy and modern. Marble countertops and floors, contemporary sconces or chandeliers, and freestanding tubs add to the vibe as well.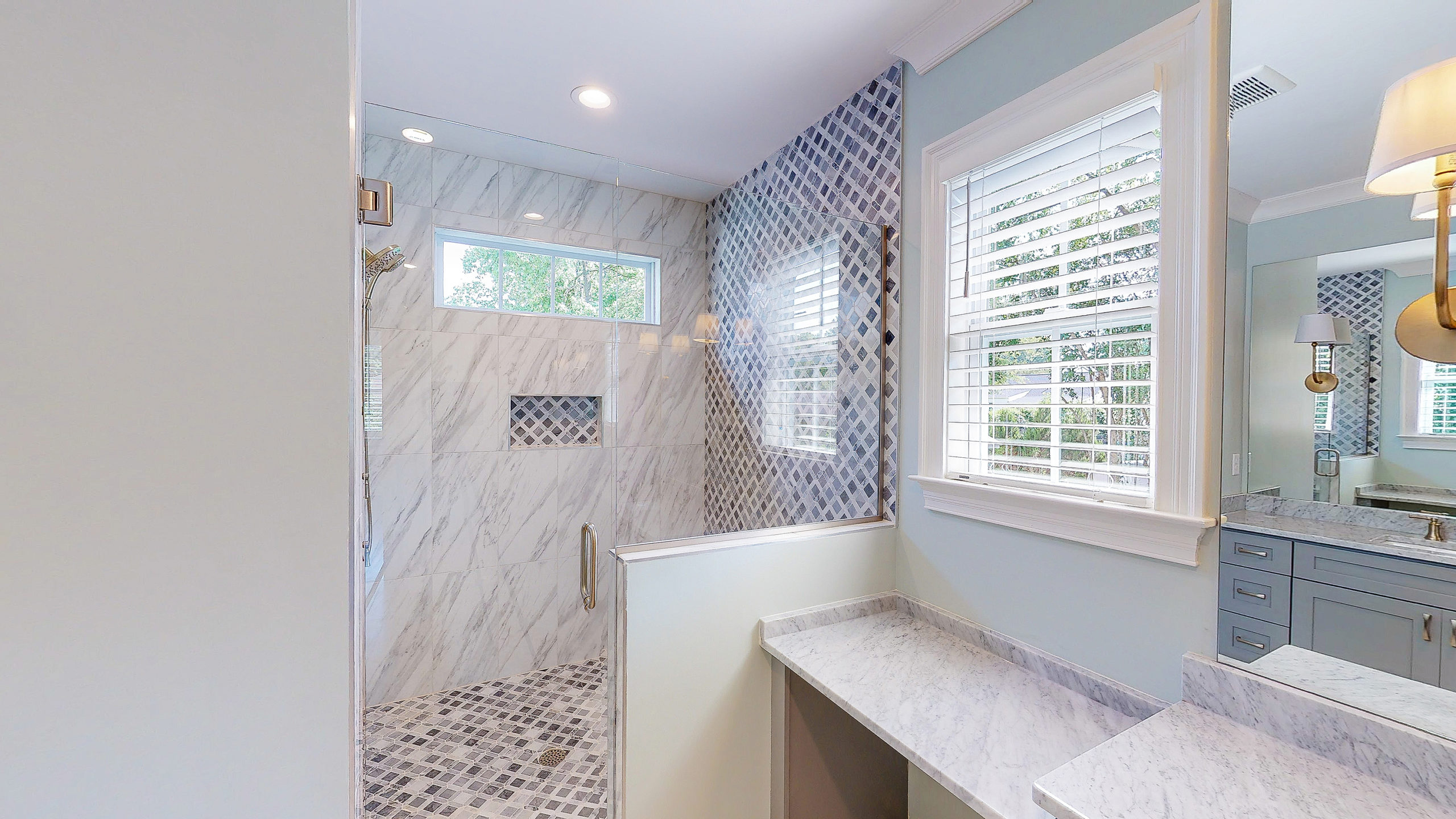 Screened-In Porch
Our custom home clients love good outdoor hangout spots! Screened-in porches are great because you can enjoy them all year long—something we definitely needed during the pandemic. Set up some fans to cool things down during an alfresco meal in the summer, and in the wintertime integrate outdoor heaters, blankets, and comfortable seating to create a cozy vibe. The decorating opportunities are endless!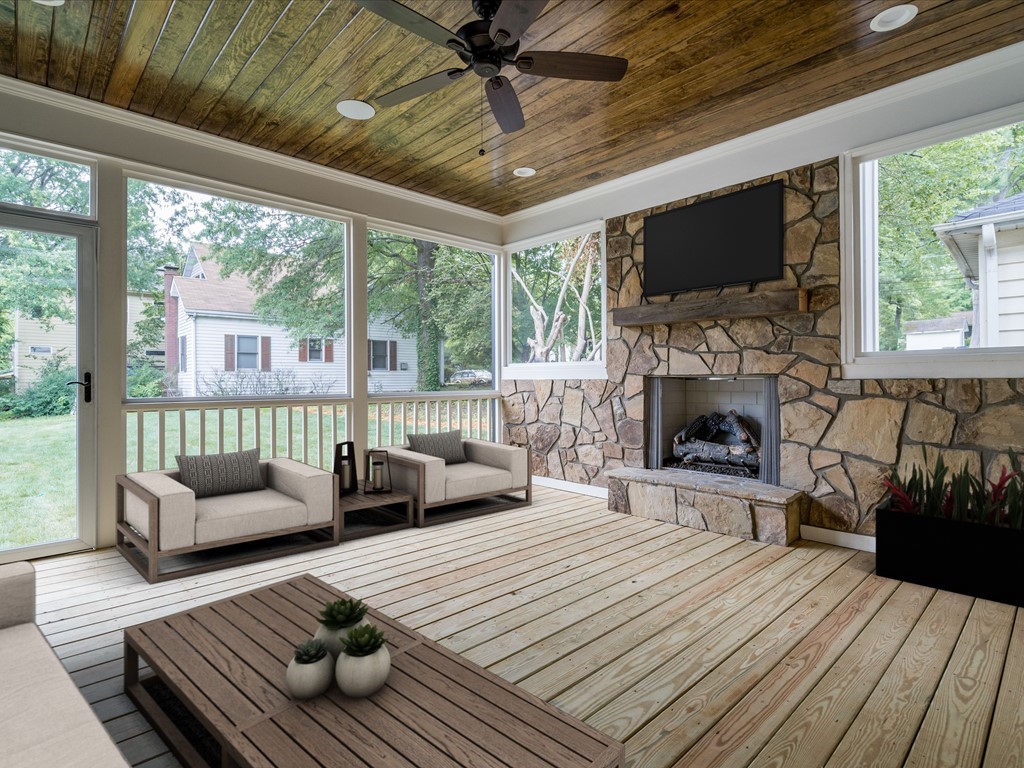 Oversized Kitchen Islands
Our M.O. is that you can never have too big of a kitchen island. Just think of how many things you can get done at once on the large island pictured below! 🤔 Not only does having an oversized island make life easier when cooking in the kitchen, but it also makes an appealing statement in the room, especially when finished in beautiful dark wood. Since a large island appears maximalist, balance the room with minimalist accessories and features.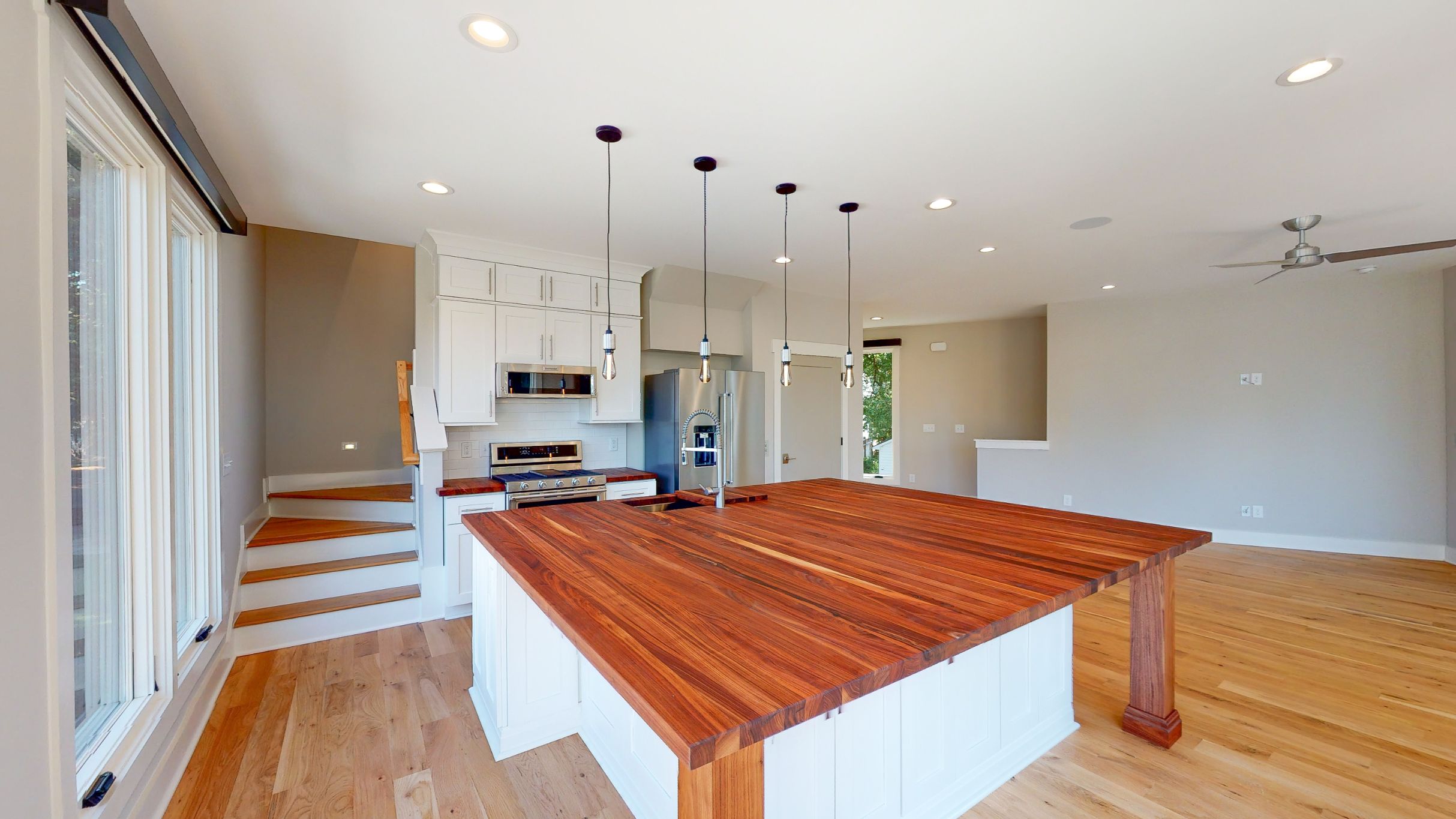 Looking for trending features such as these in your custom-built home? We can make those dreams come true! Reach out to us today at 919-412-2230 or fill out our online contact form.