When it comes to bathroom and shower tile, the bolder the better! In our new YouTube video, Hank and Cindy talk about creating a lavish shower nook with marble tiling and a gorgeous patterned accent tile wall in a similar color scheme.
They make the whole shower pop with gold fixtures, trim, and other accents. Although gold was hot in the 90s—then became less popular—it's back in style now and helps provide any bathroom with a modern look that feels classy and luxurious.
"Don't be afraid to do something bold!" – Hank McCullough, Urban Building Solutions Founder and Owner
Watch the full YouTube video below:
Additional Bold Bathroom Tile Inspiration
We also love the tiled flooring in the shower pictured below, which is complemented by accent tiling on the wall. How beautiful is that?!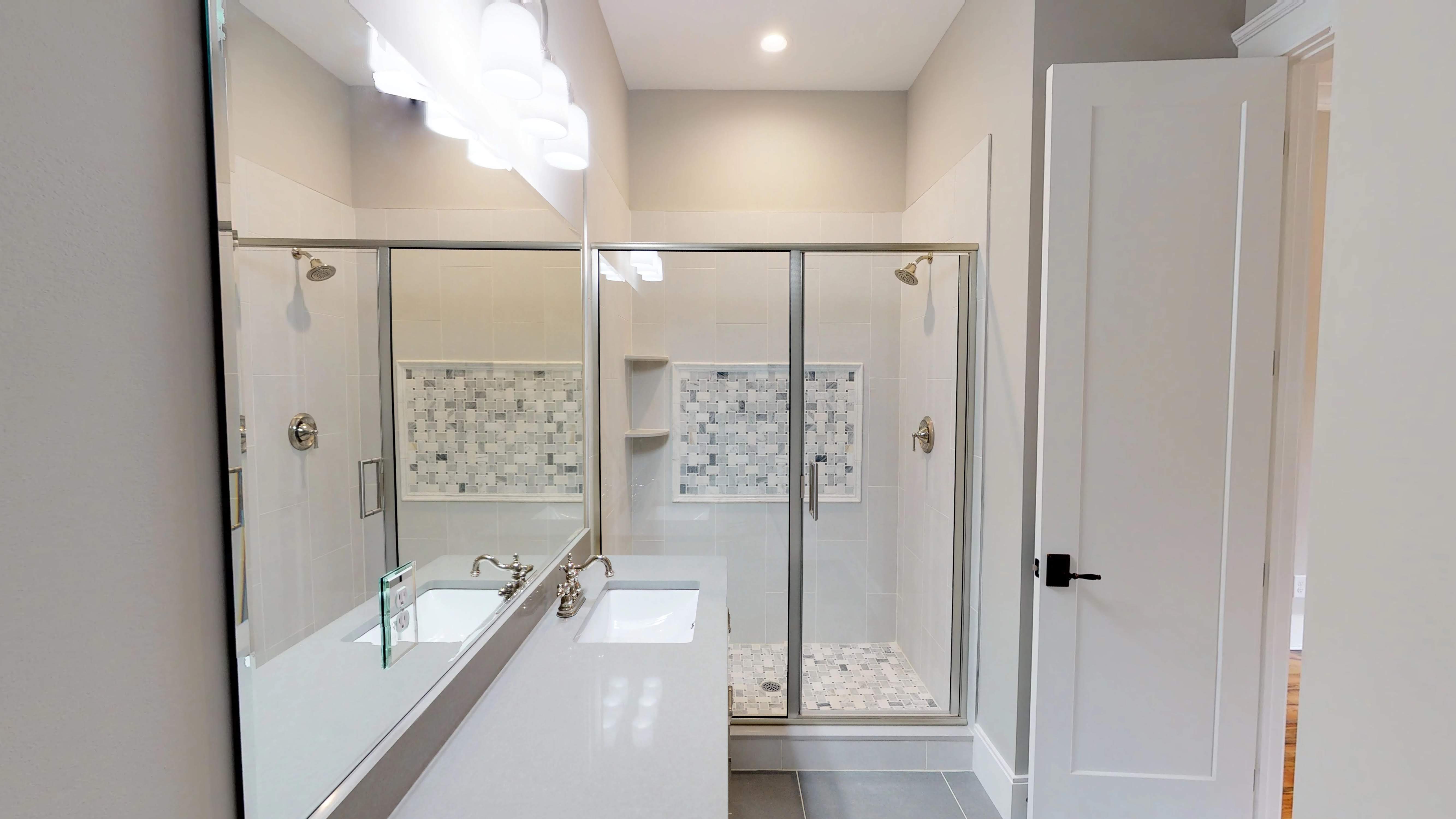 Tiled shower floors are another fun way to incorporate tile (here we also used it on the bathroom floor!). The additional black-tiled stripe and panels make the space really pop.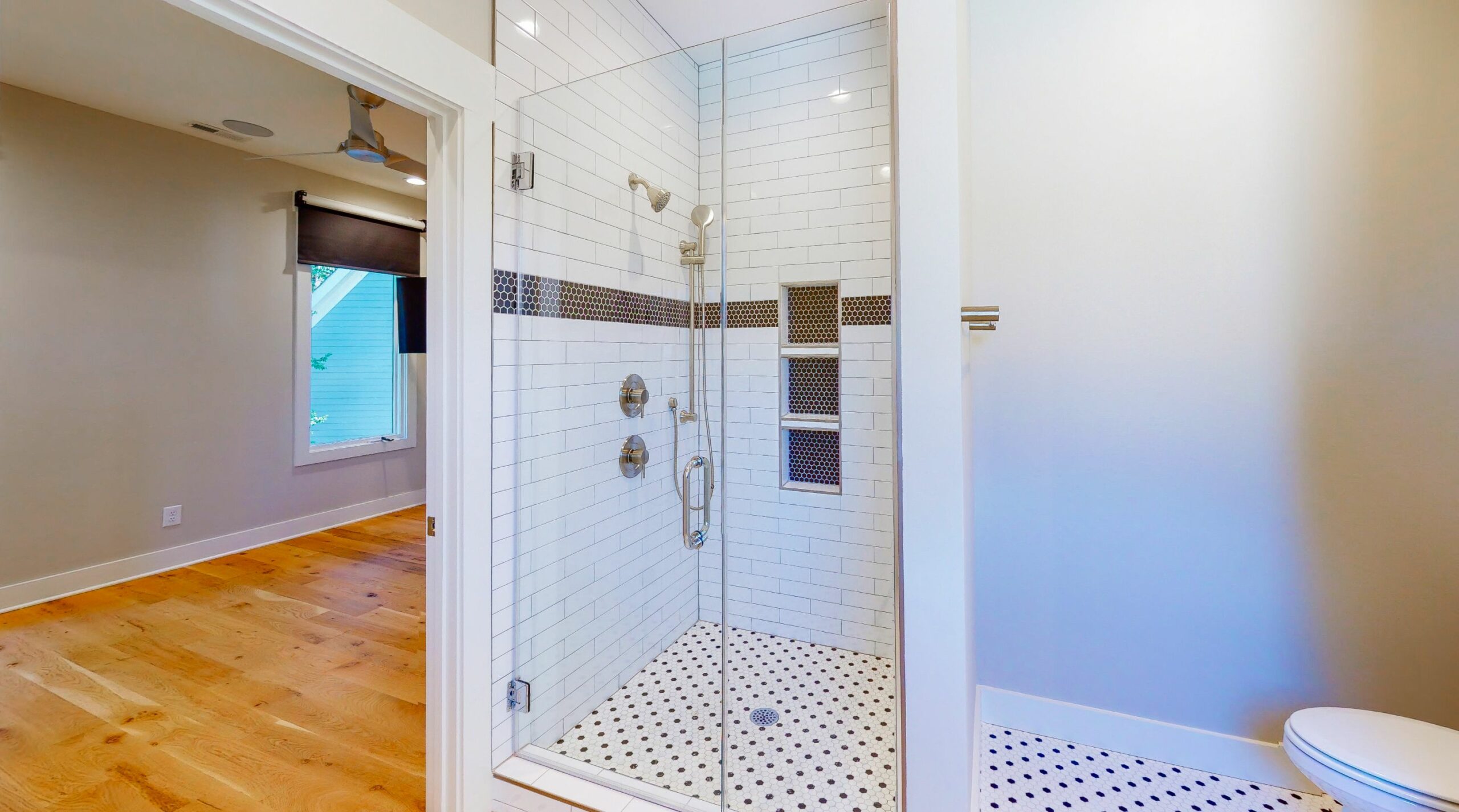 This is yet another marble-tiled shower look we love. As you can see, we added in some of that light gold trim here too!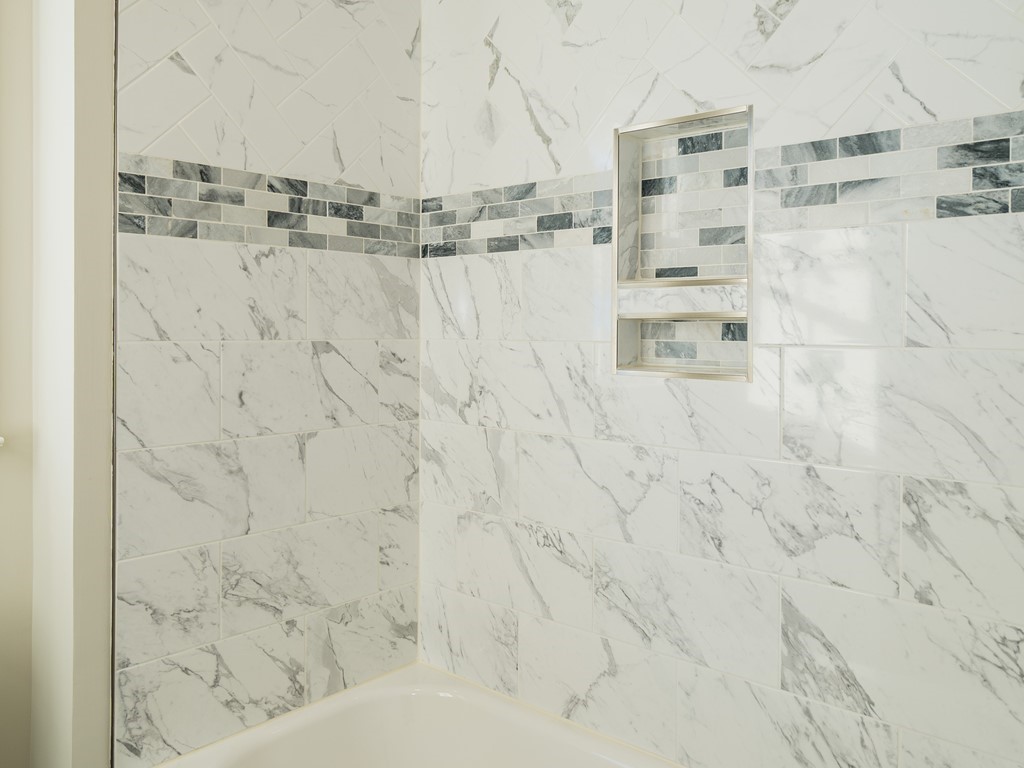 A patterned tile really pops and gives this shower an extravagant, eye-catching appeal.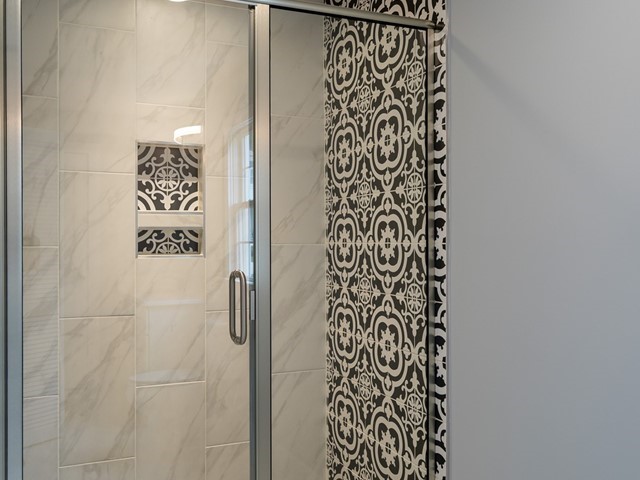 This has got to be, hands-down, one of our favorite customized showers. The blue tile is so beautiful—you'll want to spend hours there!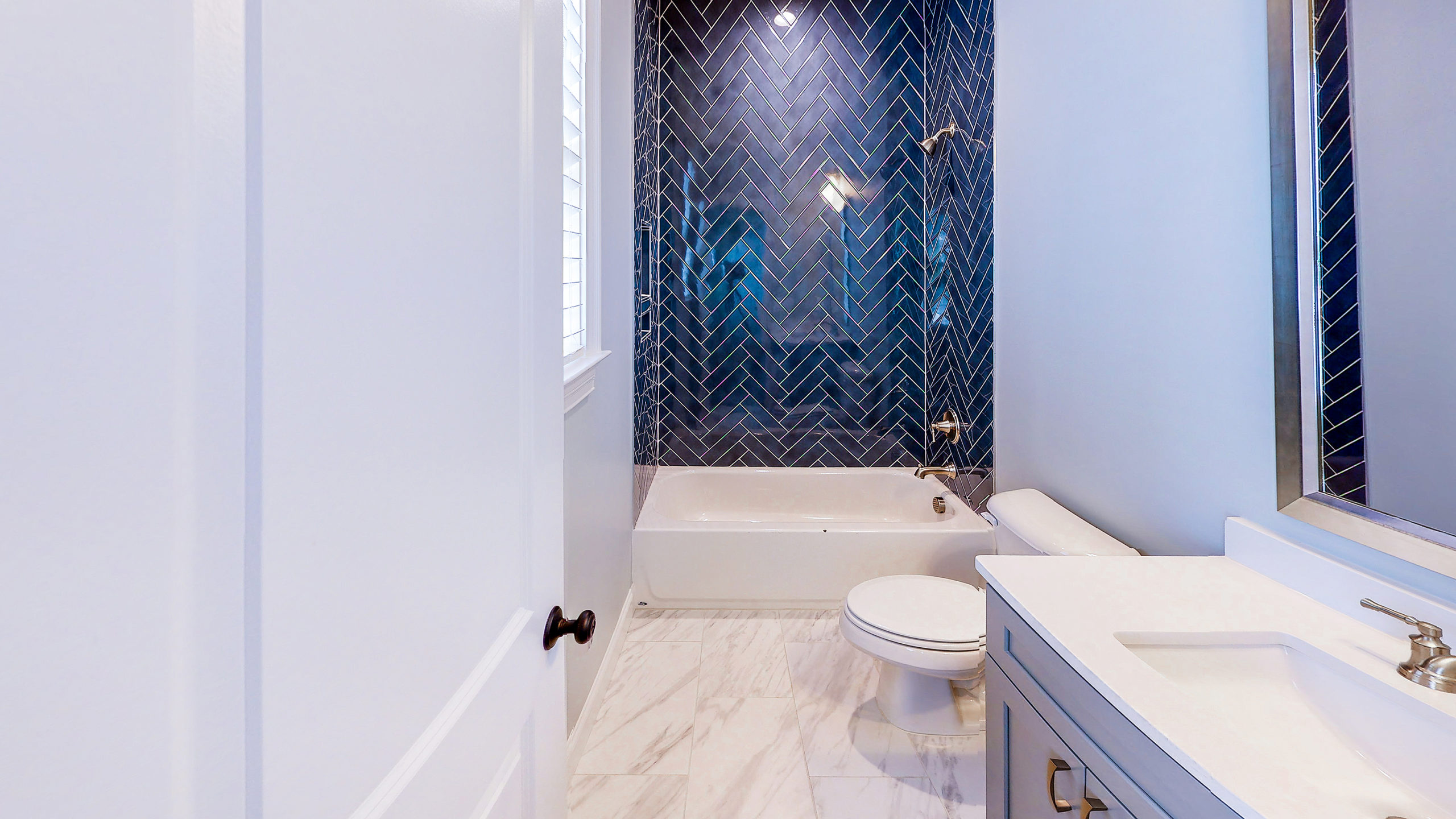 These are just a few examples of the many fun and unique ways to create a serene bathroom space with tiling, transforming a once-overlooked room of the house into an indulgent escape.
Need help bringing some beautiful, bold shower ideas to life? Give us a call at 919-412-2230 or fill out our online contact form.