We started working on this cute bungalow in Five Points in Raleigh in early January and we are so excited to show you the finished project! First, let's take a look at where it all began…
The owners of 220 Georgetown Road reached out to us when they started to expand their family and wanted their house to grow with them. They loved their neighborhood and wanted to stay but needed a bigger home. That is where we came in.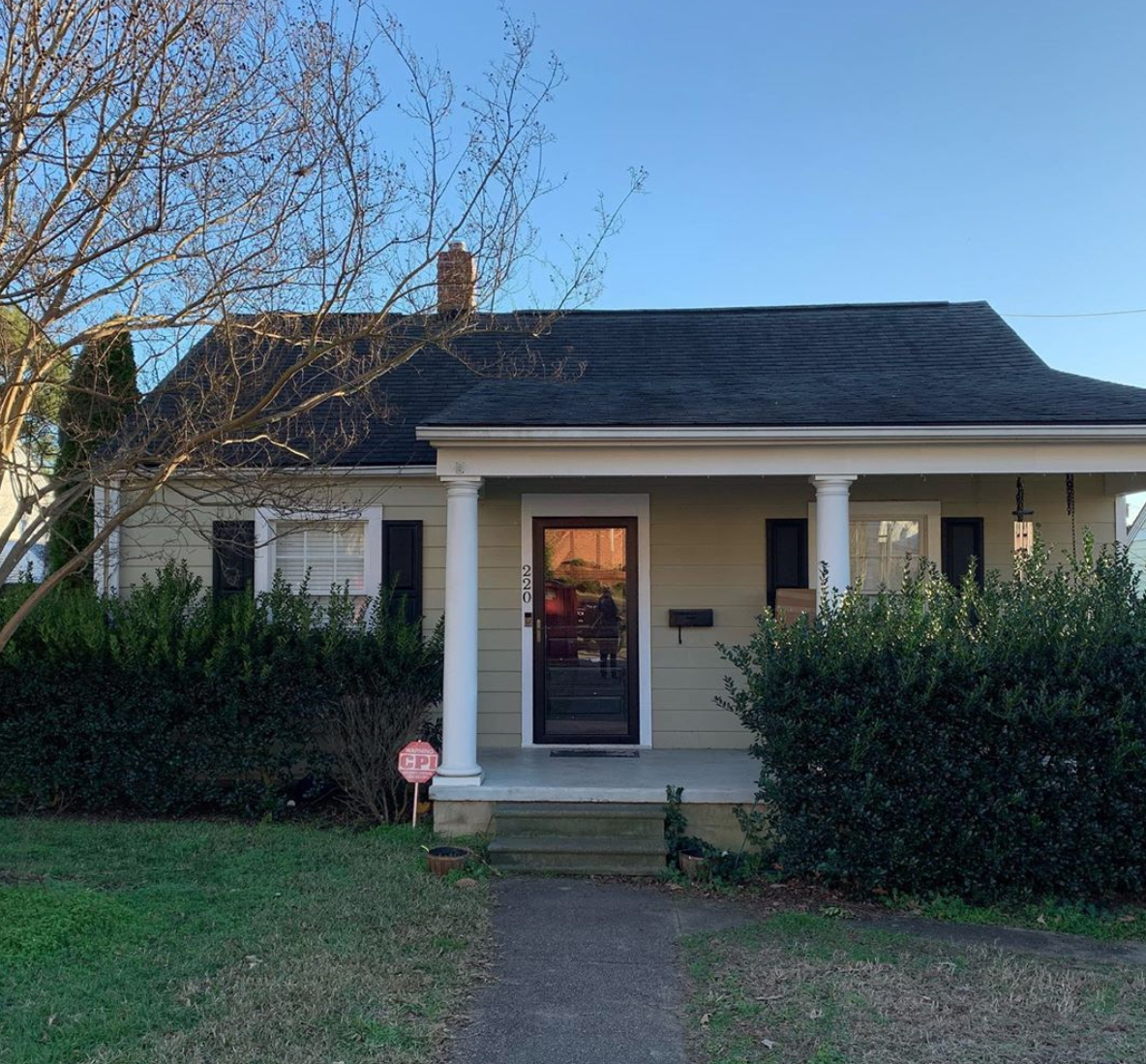 We worked with the homeowners to grow their three-bedroom, two-bathroom home to a five-bedroom, four-bathroom home with a bonus room, updated kitchen, and second story. We love the way this turned out and we can't wait to see how the family makes it their own.
The Completed Project
Progress Photos From the Renovation
A Note From the Homeowners
"When preparing to move back to Raleigh, we looked at dozens of homes in the area trying to find something that met our practical needs and would be a place we'd be excited to come home to every day. We found one house that exceeded our expectations and greatly stood out from the rest in terms of features, quality of construction, and attention to detail – a house from Urban Building Solutions. Little touches of character found all throughout the home make it obvious that lots of thought was put into the design and the build. Months after purchasing, we couldn't be happier. Hank has been awesome to work with, being very attentive to both our current needs and assisting us in planning new projects. It's obvious that he is passionate about his craft and those that he builds for. We're more than satisfied with our decision and would do it all over again." – Tara P.
Are You Ready to Renovate?
At Urban Building Solutions, we have had years of experience in rebuilds, additions, renovations, and add-ons. Do you love your current home but need more space? Is your home old and in need of a few renovations? We would love to talk with you about some of the options you have and how Urban Building Solutions can help make your vision a reality. Each project that we do receives a unique and custom approach that is designed to fit the present architecture of the home and the particular neighborhood.
Ready to start planning your renovation? Give us a call at 919-412-2230. We look forward to building the perfect home for your lifestyle.