Free-standing bathtubs are a big bathroom design trend for 2023—and for good reason. There's nothing quite as relaxing as taking a nice, long soak after a stressful day! This luxurious trend creates a leisurely spa experience in the comfort and convenience of your home. And no—these aren't your garish 1990s tubs. We've incorporated several modern baths in some of our recent custom builds that are just as luxe as any other element in the home. Here, enjoy some of our favorite past bathtub designs.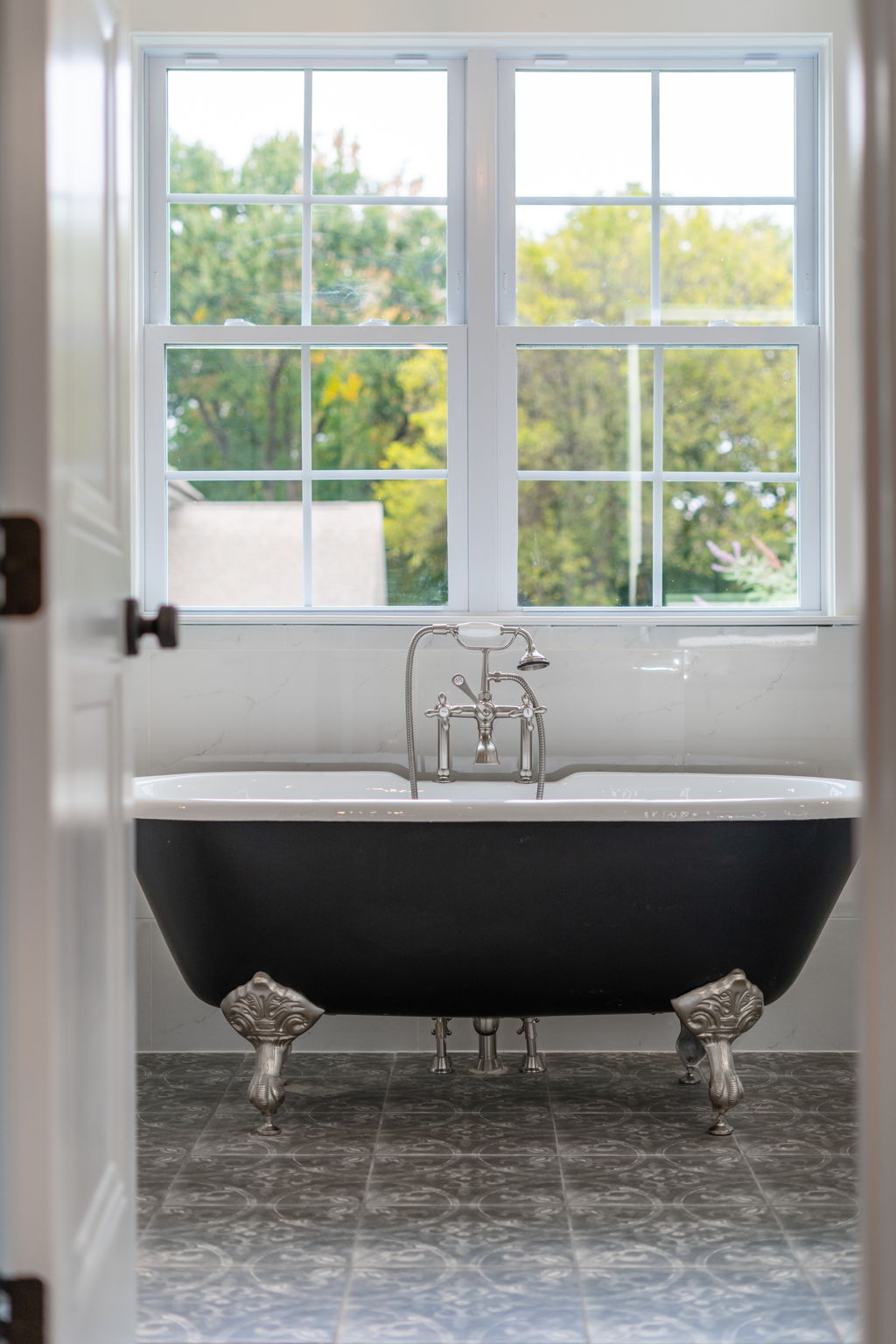 Clawfoot tubs are making quite a statement! We love the unique antique details on this one, while the black color gives it a cool, modern edge. Soaking in this tub will definitely give you main character energy. 😉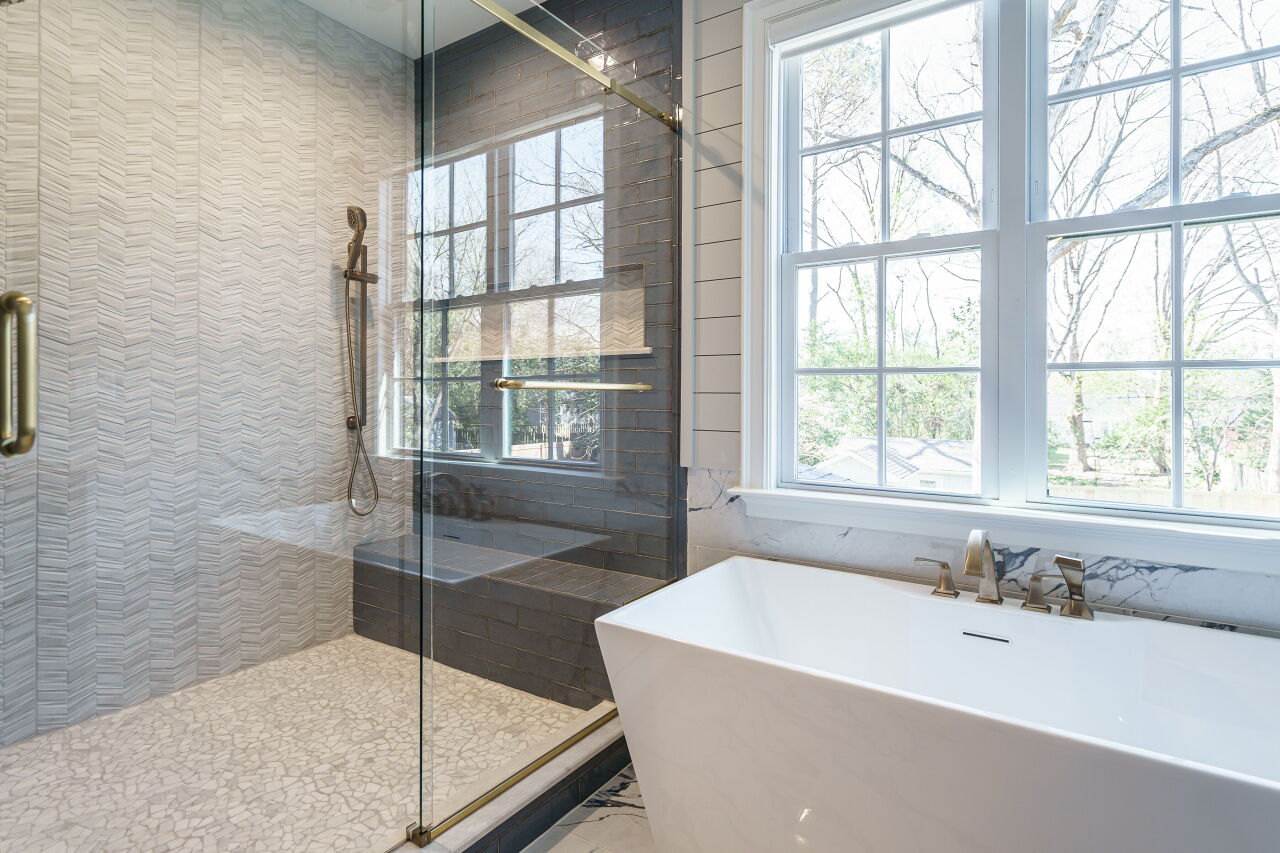 The clean, modern design of this tub is just as much a statement as it is a source of relaxation and comfort. And with its prime location by the window, you're guaranteed a bounty of natural light.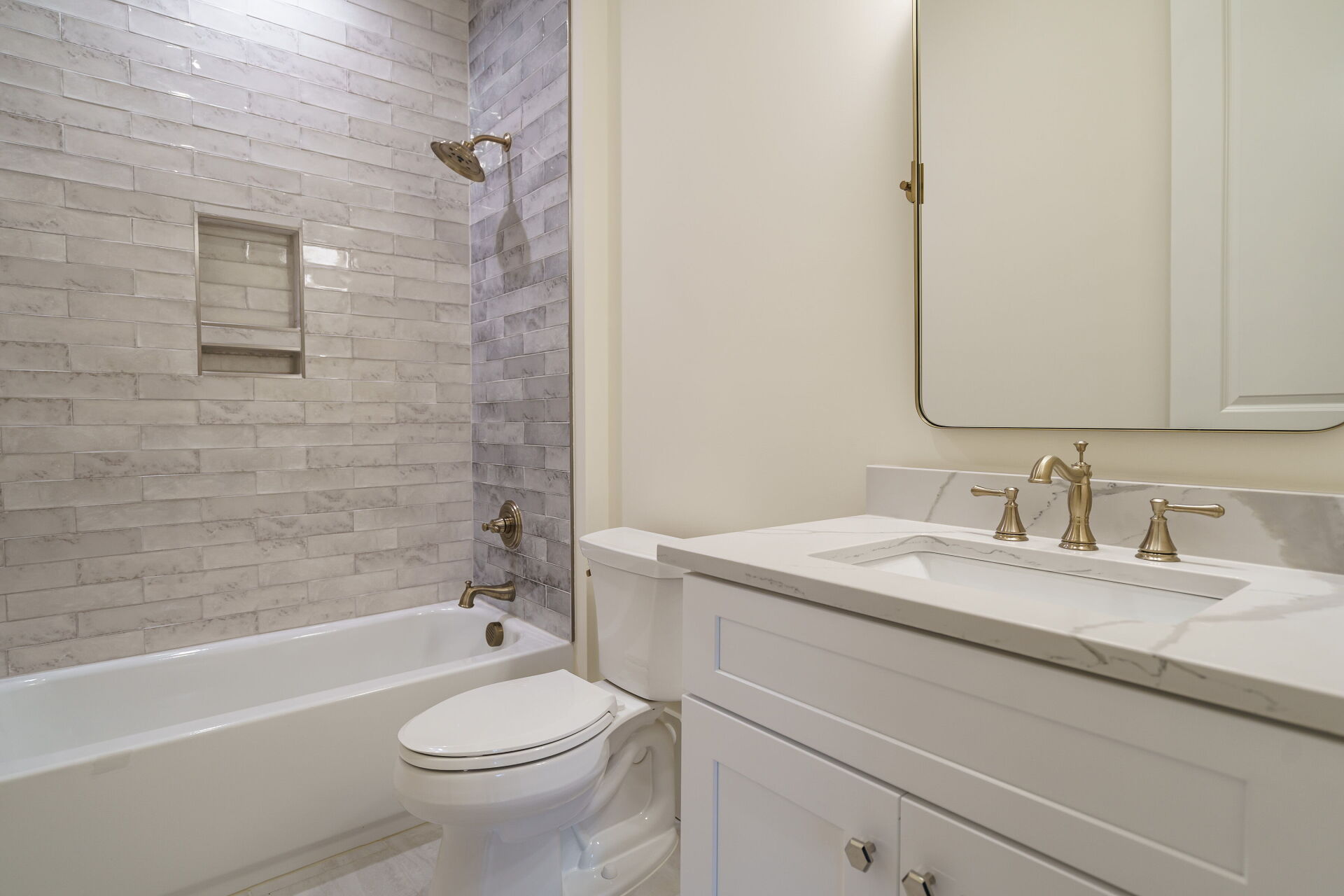 We spice up your typical bath/shower combo with gorgeous grey tile and gold hardware. It's the best of both worlds!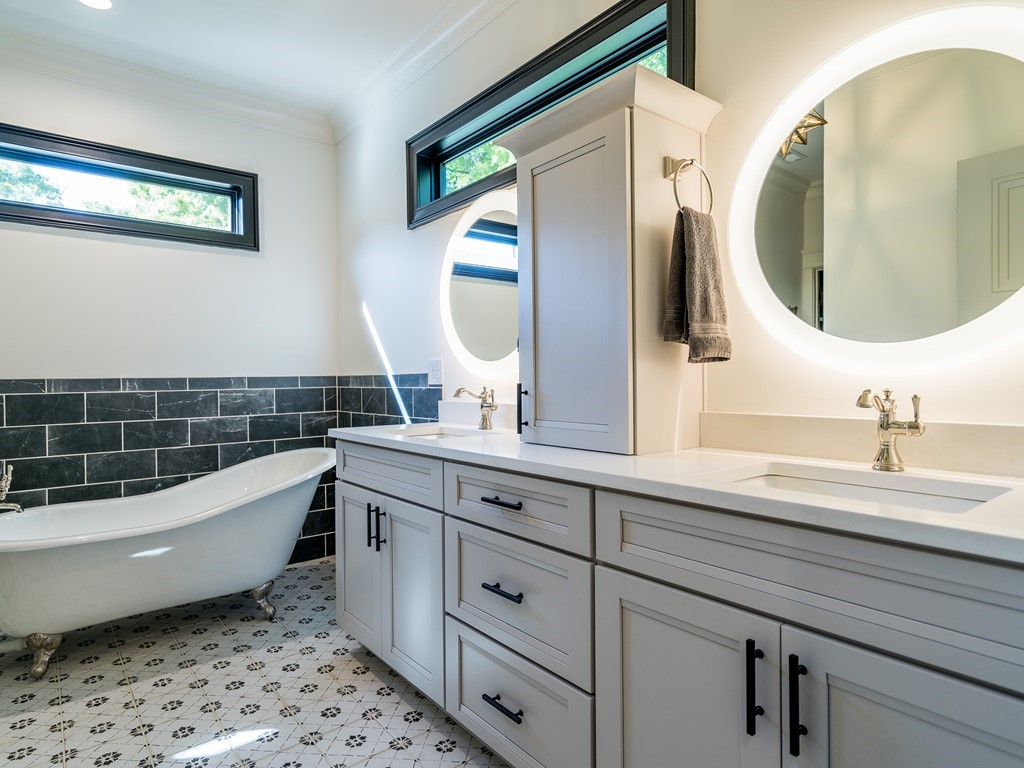 This curved design ensures the best soak, keeping your head propped up while you bask in all the bubbles! We also love the two different tile designs in this beautiful bathroom.
We Can Help Create the Bathroom of Your Dreams
Like what you see? Let us help you create the bathroom of your dreams! Contact us at Info@UBSolutions.org to get a conversation started.