We love seeing how homeowners take our custom-built houses and make them their own. We thought it would be fun to take a trip down memory lane after we came across one of our first houses in the Five Points neighborhood.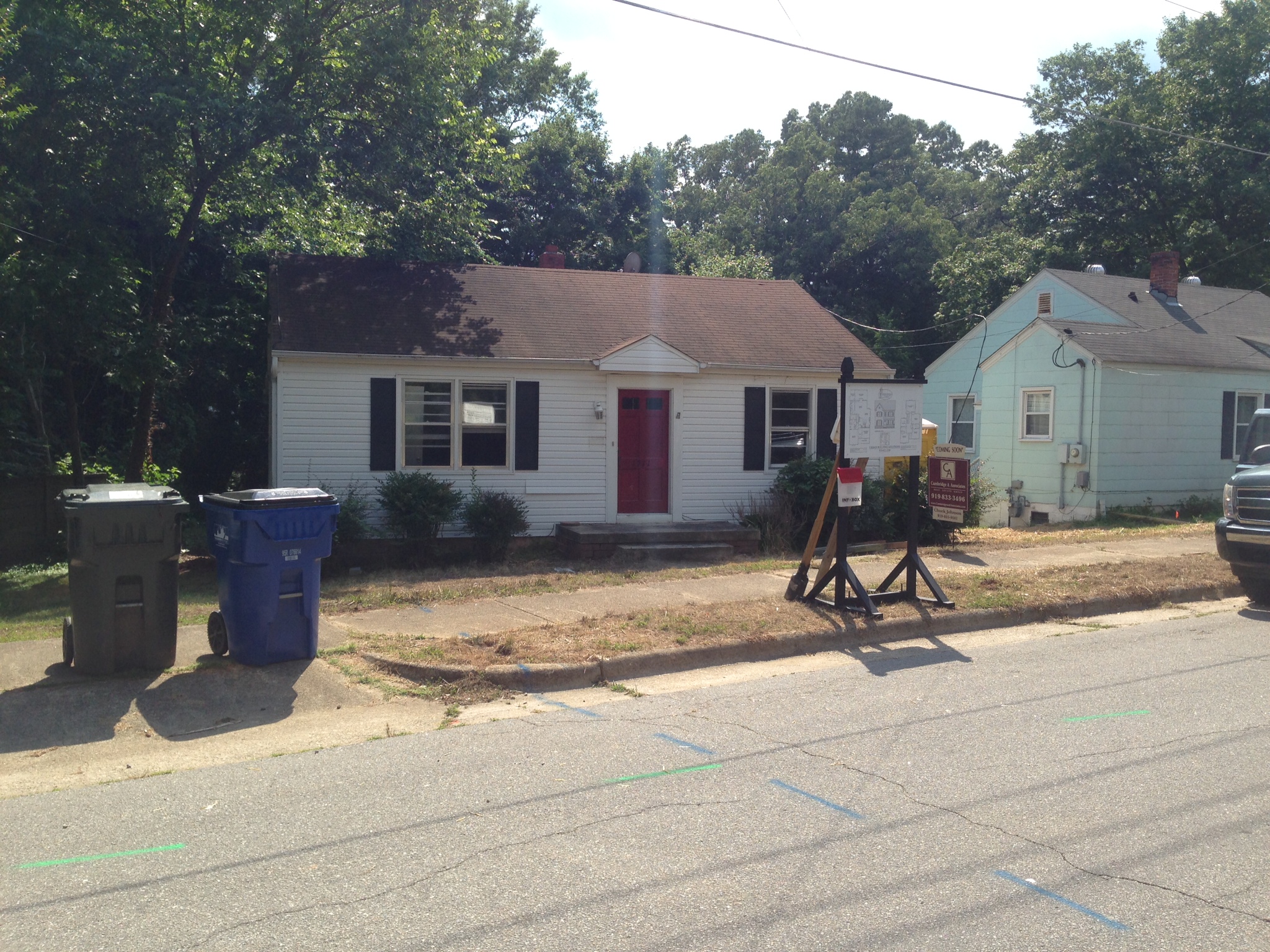 This is what the property looked like when we bought it.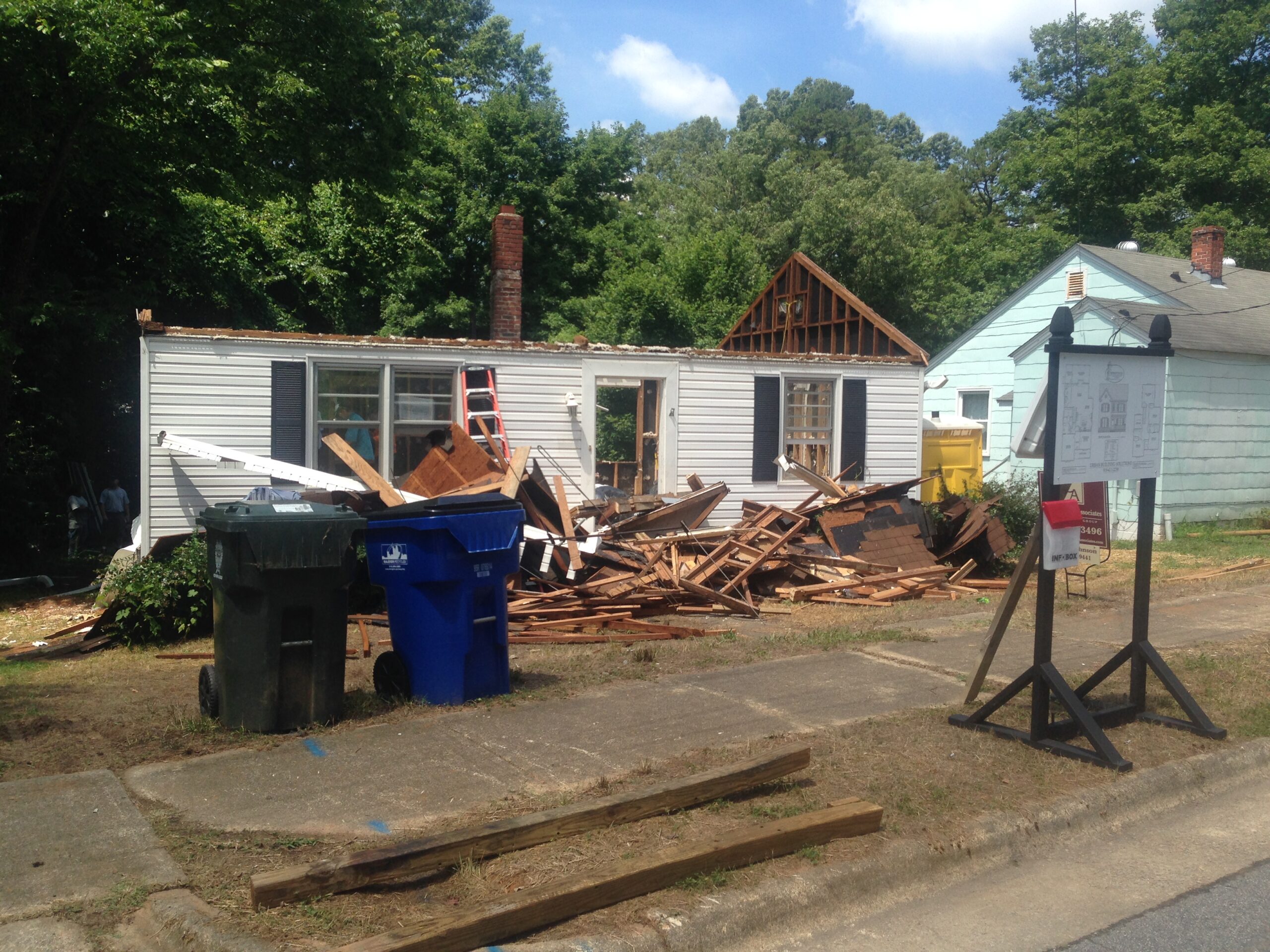 Now to the fun part, demolition day!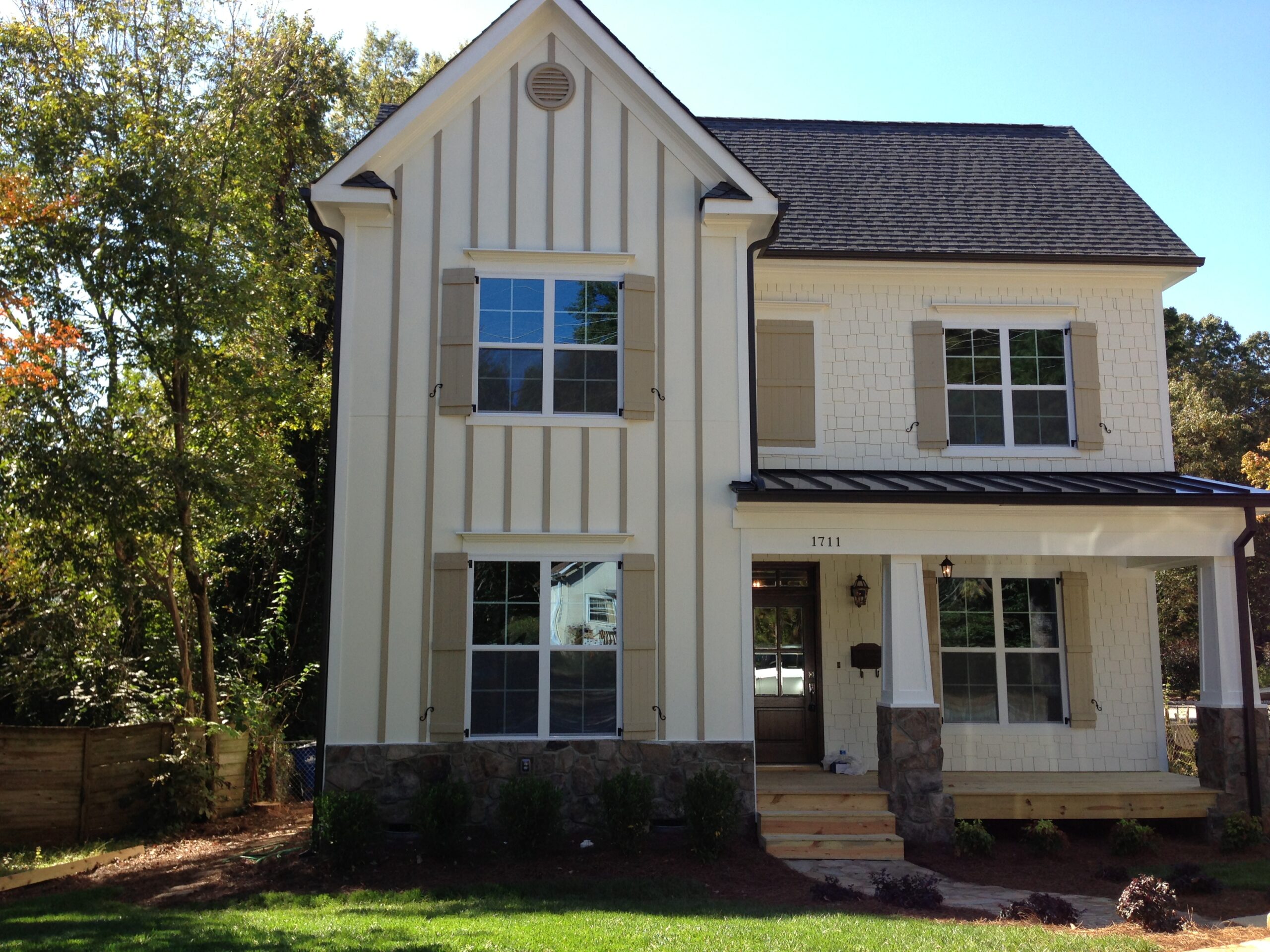 Finally, here is the finished product. We had so much fun with this build and it led the way to many more houses in the wonderful Five Points area.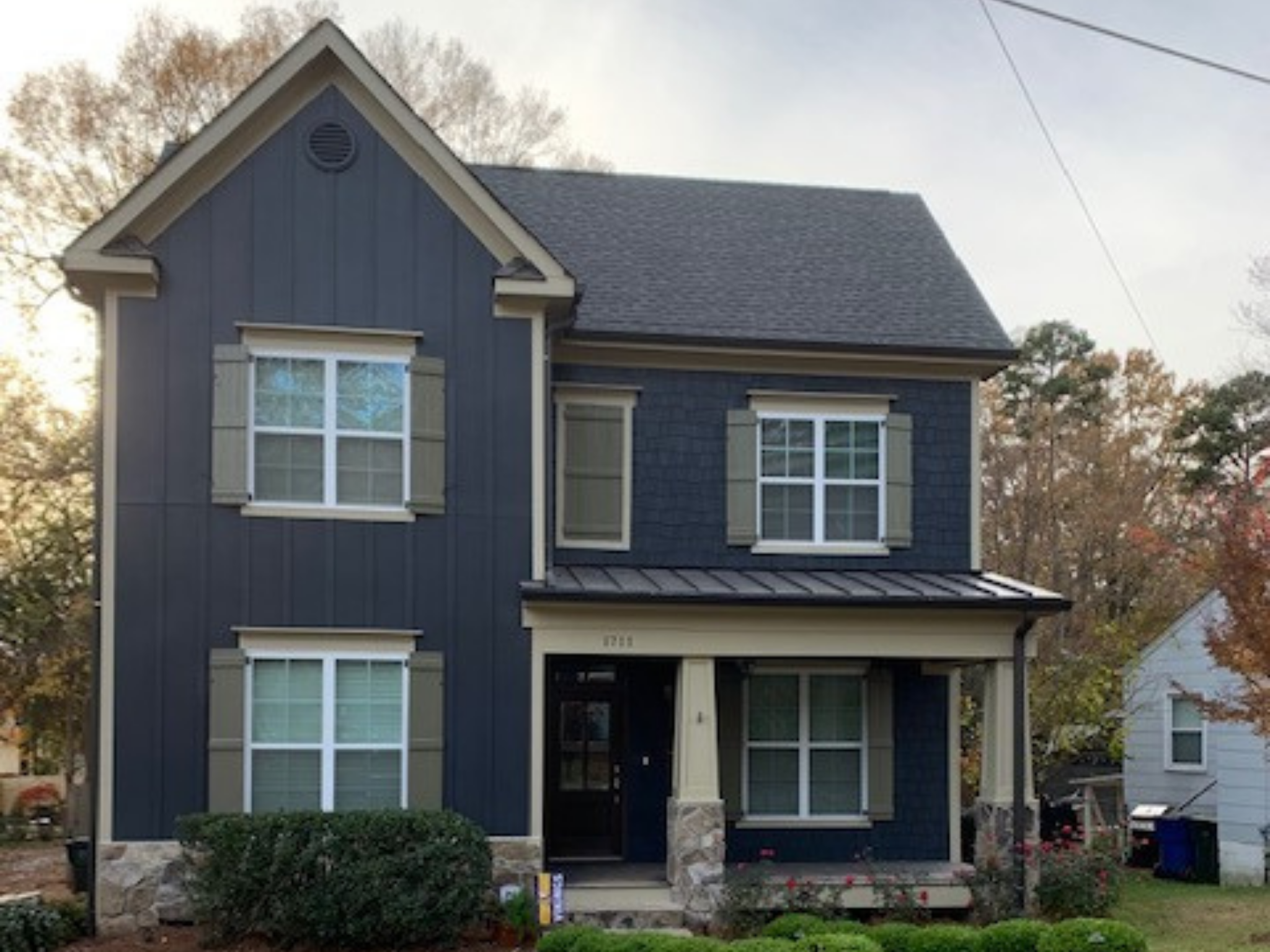 We feel like things have really come full circle as we have a new build we are working on just a few houses down at 1703 Center Road. When we started demolition on that project, we saw that the current homeowners had given this home a fresh paint job and we love how they chose a color that is so on-trend but also timeless. Looking for ways to freshen up your home? A new exterior paint color can do the trick!
Popular Exterior Paint Colors for 2021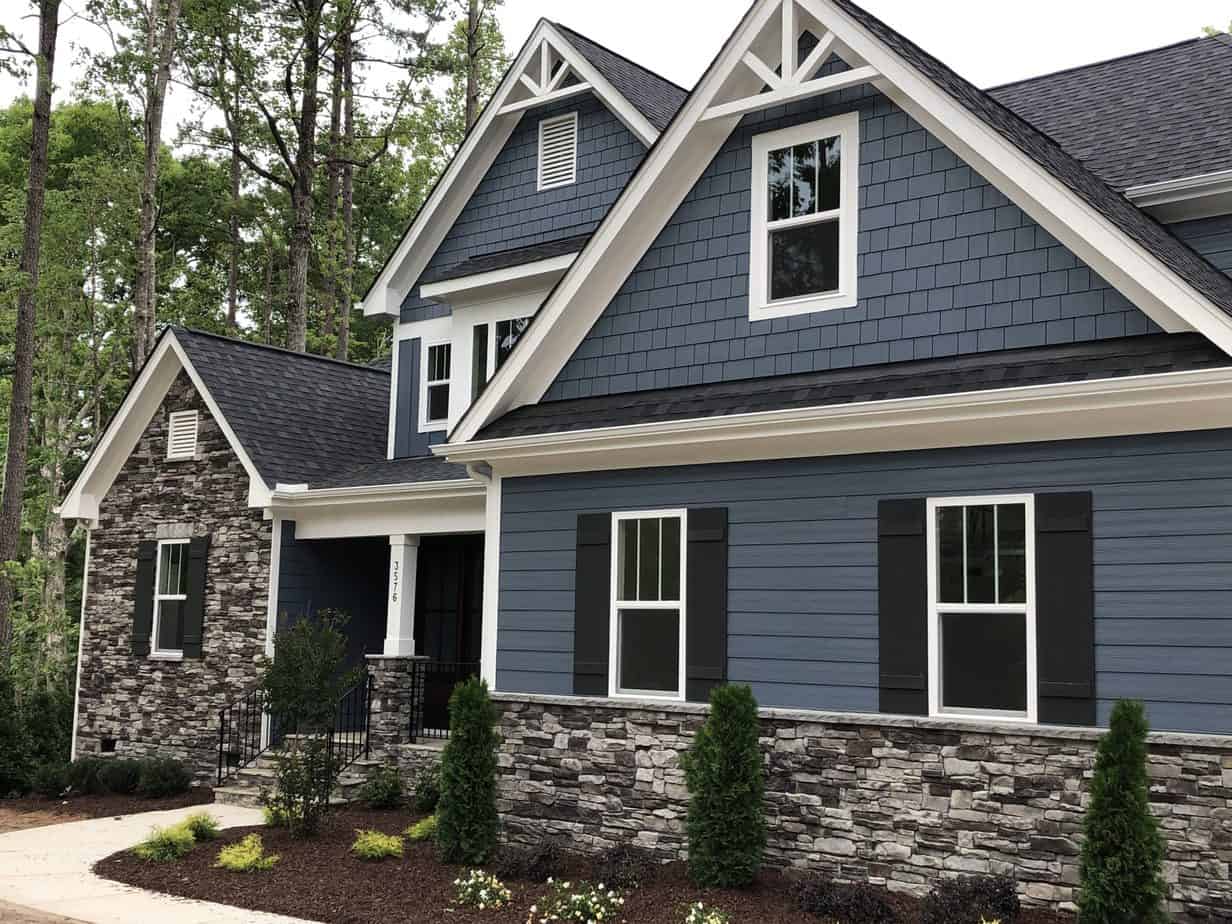 MyDecorTrends.com has put together a great list of the 10 best colors for modern houses for 2021. As you may have guessed, blue-grey hues are at the top of their list! See what other colors made the cut here.