You may have noticed that the Urban Building Solutions team loves accent colors, whether it's in the kitchen, foyer, master bathroom, or even a guest bathroom. We try to integrate a pop of color wherever we can—when appropriate!—so as to add drama to a room/space while creating a harmonious scheme.
We believe there's no better time to add accent colors in your home than in the summer when we're coming out of gloomy winter and rainy spring and sunny days are on the horizon. Nothing brings happiness like color! Below, we give some inspiration on adding pops of colors into your own home to spruce up an otherwise neutral space.
Bold Foyer Cubbies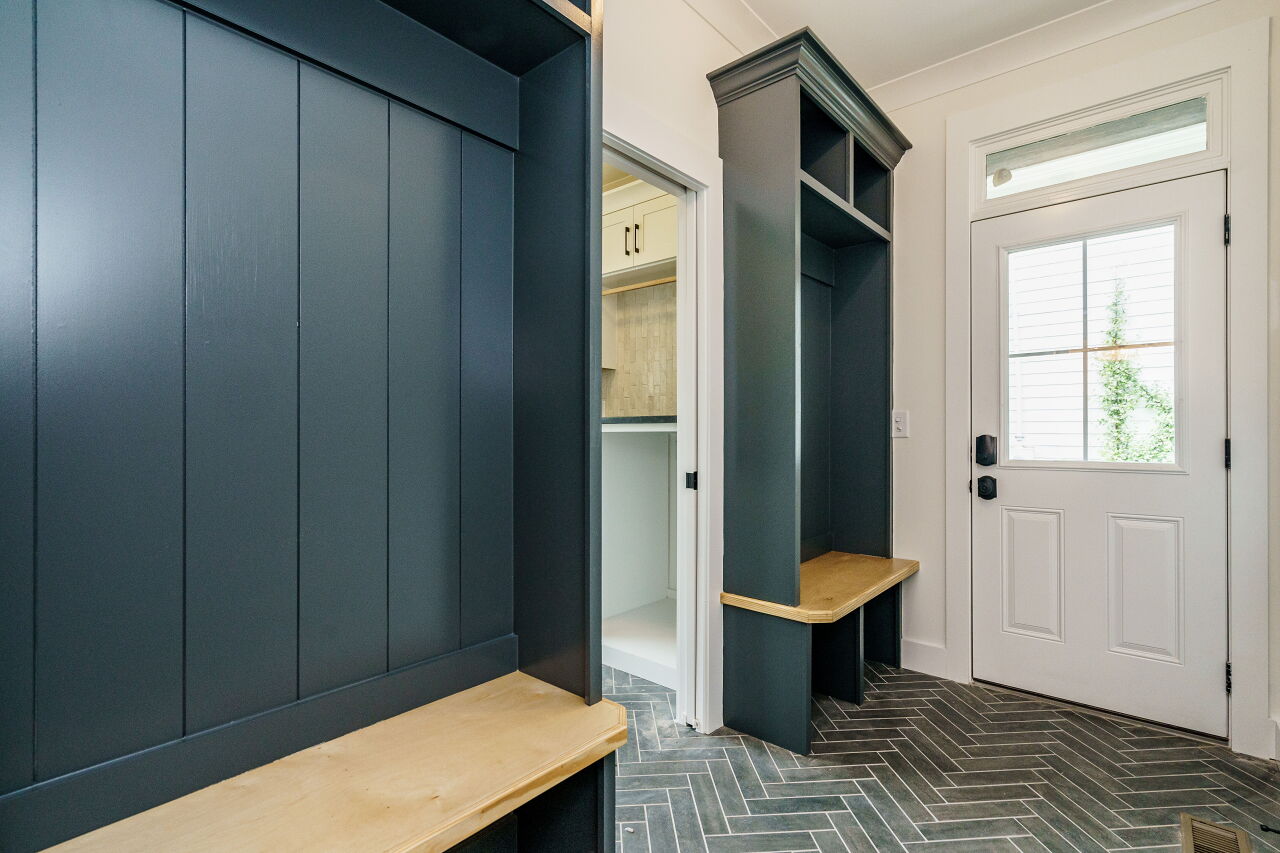 We've used this blue shade a lot lately—Sherwin Williams Indigo Batik—and can't get enough of it! It's dark enough to create a moody atmosphere without being a sight for sore eyes, and it pairs well with a ton of other colors. We especially love the color here in the foyer—as soon as you walk in the door you're met with an eye-catching pop!
Bathroom Drawers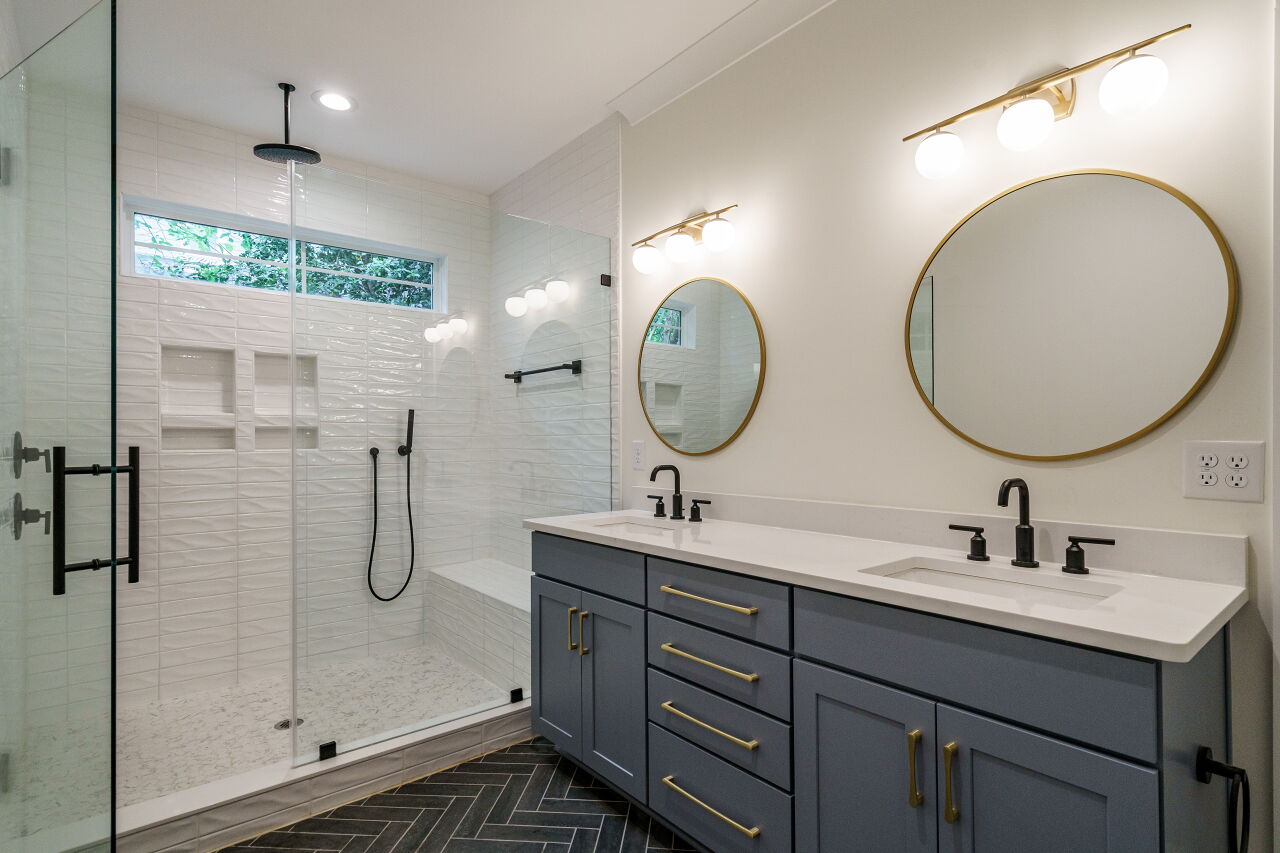 There's nothing like an accent color on the drawers under the bathroom sink to really make a bathroom look luxurious—especially with those gold finishings! This muted blue hue really pulled the whole room together.
Kitchen Island/Cabinets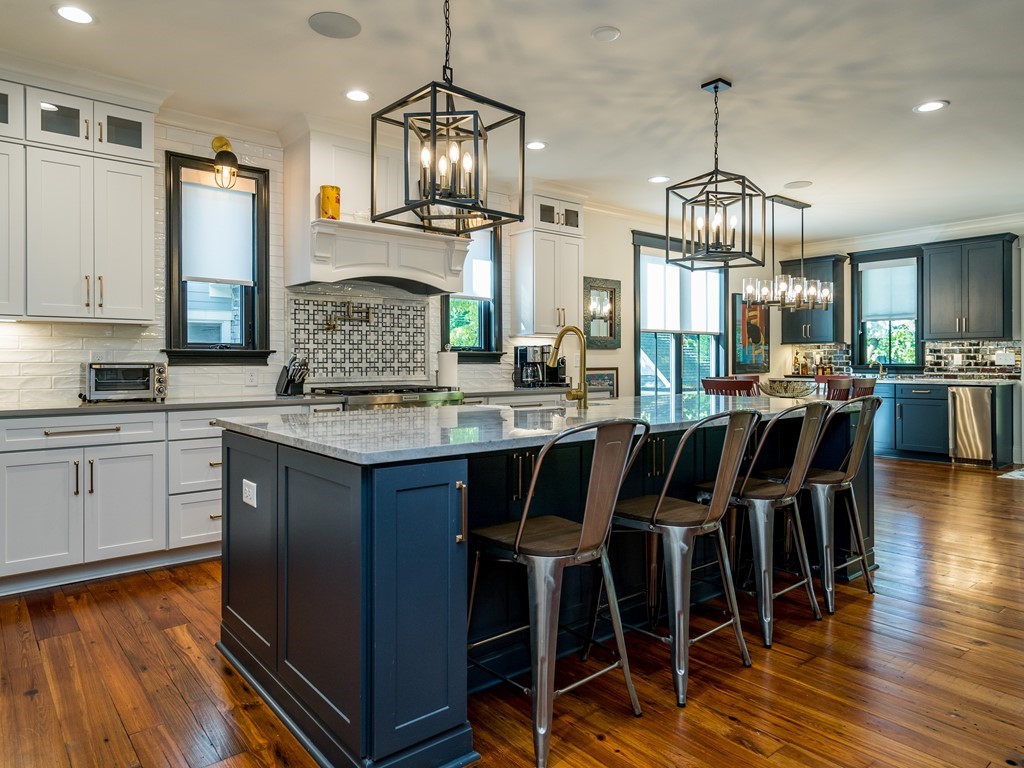 As you can tell, we really love this teal! The color goes great in the kitchen as well, especially popping against the white cabinets. In this particular case, we used the same blue accent color throughout the home, but you could switch it up in different rooms—as long as you just stick to one accent color per room!
Ceilings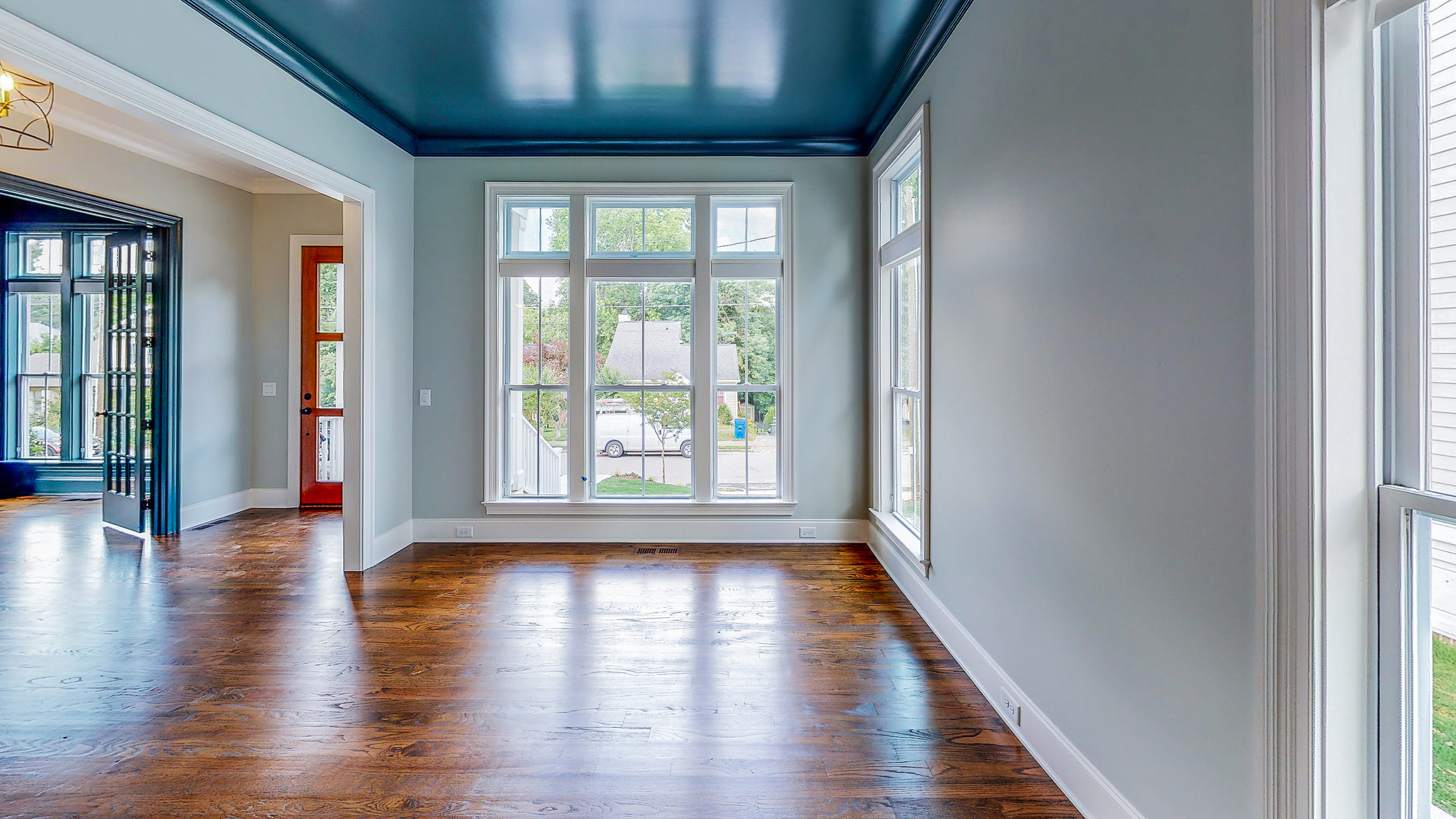 How unexpected! Guests will look up and instantly be intrigued by the pop of color on your ceiling. Here, we contrast the blue-green color on the ceiling and molding with an orange door. The colors work beautifully together!
Wall Panels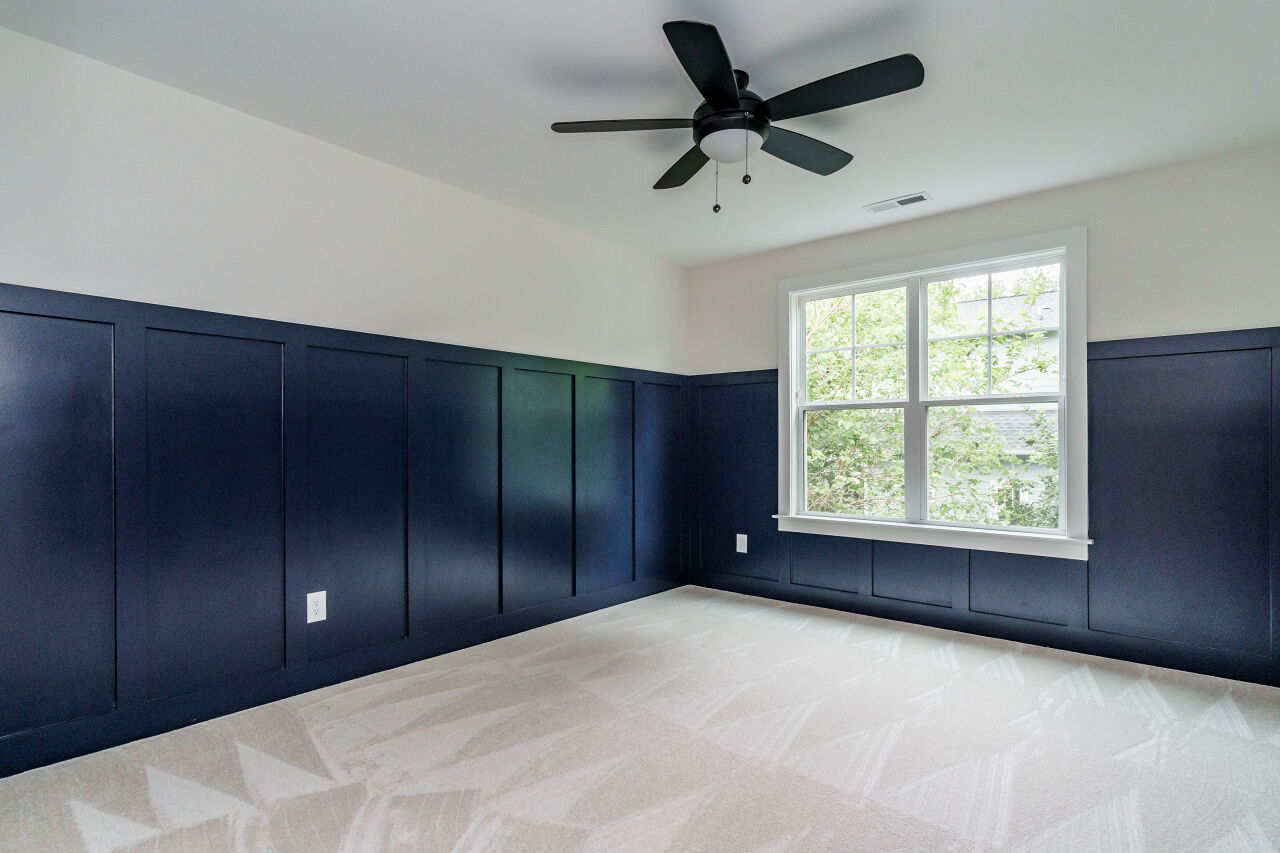 One of the most obvious ways to add an accent color to a large room in your home—like this owners' suite—is to put in wall paneling. This navy blue shade acts almost like a neutral black and allows you to decorate the room however you'd like—even adding another accent color (because sometimes it's okay to break the rules!).
These are just a few examples of the many fun and unique ways to add accent colors to your home. Need help bringing your interior design visions to life? Give us a call at 919-412-2230 or fill out our online contact form.