If it ain't broke, don't fix it, right? That's just how we feel about the beautiful reclaimed pine floors in our recently sold custom property at 1703 Center Road in Raleigh. In a new YouTube video with Hank and Cindy, we show how reclaimed flooring gives a house character and depth, adding a whole new level of appeal for homeowners.
You'll see from the video that we haven't planked or sanded the floors—the natural beauty doesn't require much work. All we'll have to do is light buffing and finish to ensure the floors stay beautiful for a long time to come.
Watch the full YouTube video below:
Benefits of Reclaimed Wood Floors
Besides the fact that they look amazing, reclaimed flooring has several benefits.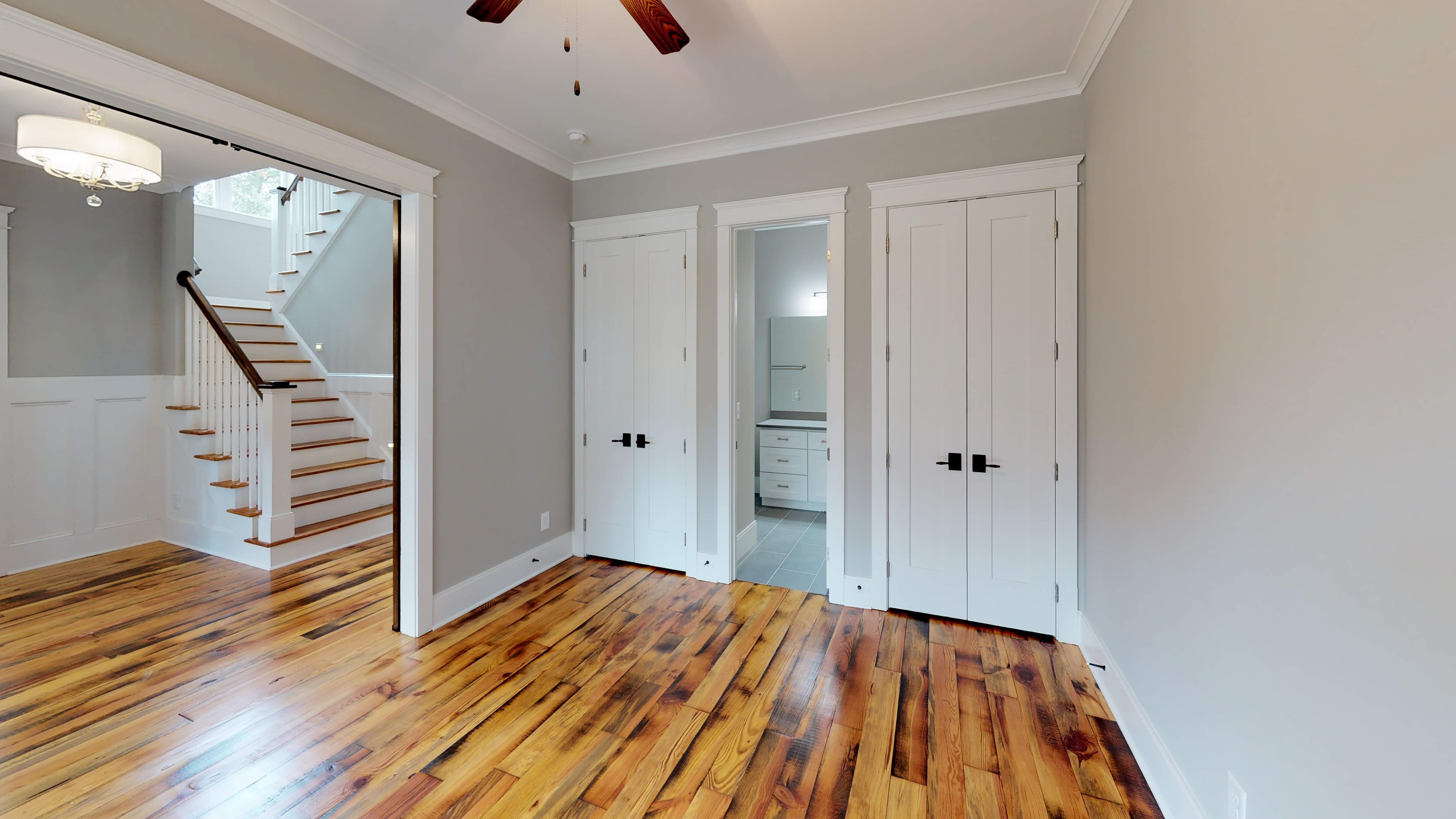 One-Of-A-Kind
Because it's made up of all-natural wood, reclaimed flooring has its own distinct look that can't just be recreated in a factory with hardwood or laminate options. It truly stands out from the rest!
Environmentally Friendly
Because you're salvaging wood that is already there, no trees have to be cut down to produce new flooring. Reduce, reuse, recycle!
Quality, Quality, Quality!
More often than not, reclaimed wood floors have proven they can stand the test of time—and will continue to do so—whereas most new hardwood will creak and crack.
An Investment in Future Value
Reclaimed flooring is becoming more and more popular, so having it in your home adds a prized asset in the case that you decide to sell one day.
Let Urban Building Solutions help you choose the perfect floors for your custom home project. Give us a call at 919-412-2230 or fill out our online contact form.