If you're lucky enough to have your own home office, you know just how crucial it can be to maintaining productivity from home. With the recent coronavirus-related shutdowns, it's become even more necessary to have a space in your home that you can solely dedicate to your 9-to-5.
Choose Your Location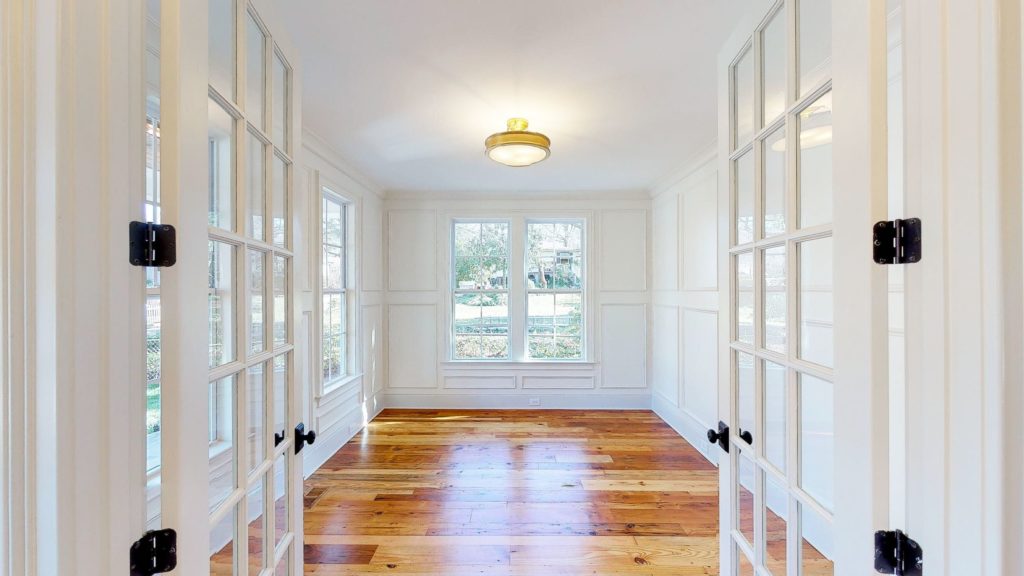 When it comes to building a home office, the first step is choosing which room or space will serve as your productive working environment. Sure, you could put a desk in your bedroom, but the draw of laying in bed might be too tempting to pass up. A spare room tends to be the most obvious choice, but if you don't this luxury, setting up dividers in a large space that's not used as much during the day—say, a living room or formal dining room, could do just the trick. Here's another clever home office life hack: turn a spare closet into a small office space by installing a makeshift tabletop desk out of a slab of wood and some shelves to hold important paperwork, files, and other equipment!
Prepare Your Distraction-Free Space
If you're setting up a home office in a spare bedroom, it's important to fill the space with everything you need to be productive—and nothing else. Though you'll of course be in your house, you want the space to feel like your traditional work environment as best as you can. That means getting rid of any personal distractions you otherwise wouldn't have in an office space.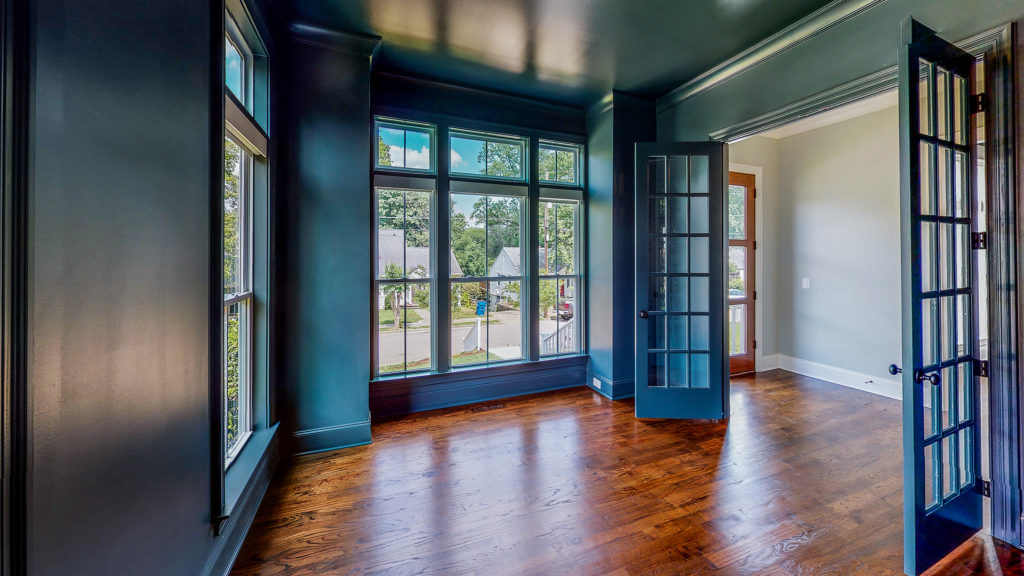 Depending on what type of work you do, you'll need different equipment to make your home office work for you. A desk or large work surface is pretty standard, no matter what industry you're in, as is a computer. A desktop with a keyboard and mouse tends to work most efficiently. You'll also want to install some sort of filing system if you work with printed material often—a printer is another important home office essential!—to help stay organized. Shelving units are great for separating personal items from work-related items as well.
Plan for Comfort and Ergonomics
Additional elements for a productive home office space include a comfy chair, bright or natural lighting, and a clock that's not your cell phone. It also might help to have elements from your work office at home too, like, say, a plant or framed photo of your family.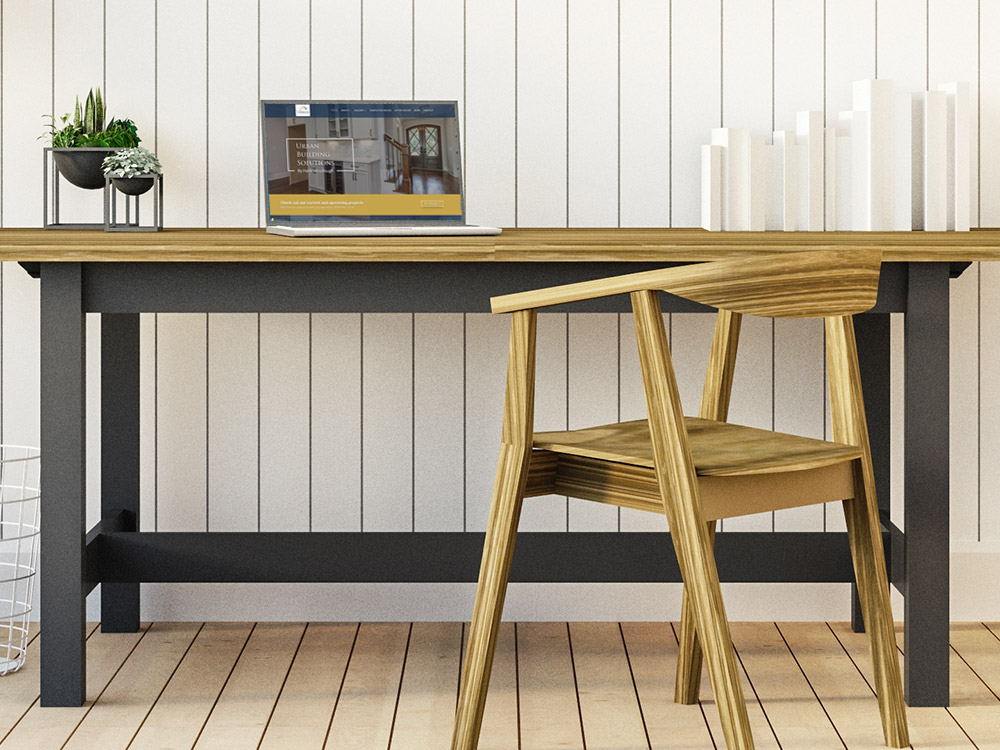 While you're working from home, the ability to do laundry, cook a fancy lunch, or take care of other household chores may be tempting. Try to dedicate certain hours of the day to working and take care of those distractions after hours while limiting breaks to 20 minutes or less.
Looking for More Pro Tips?
Check out "The New Corner Office" podcast for expert guidance on working from home – it's our latest morning listen and we hope you enjoy it, too!
Let's Build Your Best Home Office Together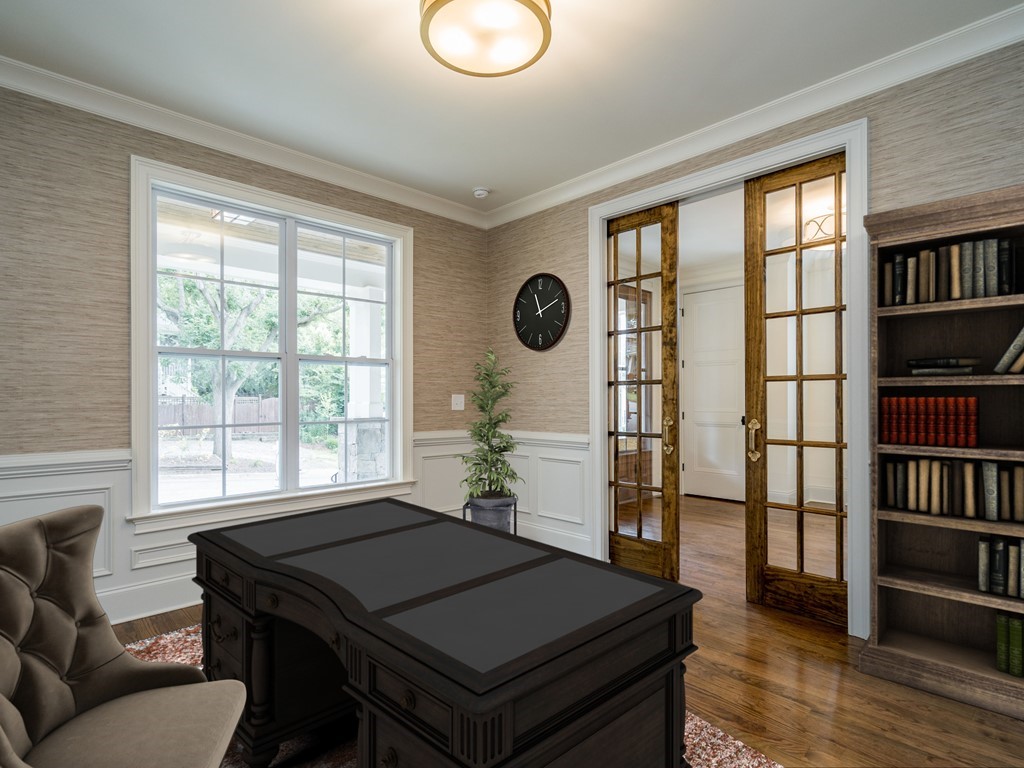 Are you ready to renovate your home to accommodate one or more professionals working from home? That's just one of the many lifestyle choices we'll help you factor into your renovation or new build. Contact our team today to get your project started!