August 7 was International Beer Day, but we think beer should be celebrated on a daily basis, especially when you live in a place like Raleigh which offers a variety of brews that make it easy to sip something different every day! Most, if not all, of the following ITB breweries, are offering beer to-go, which is perfect for enjoying on a screen-in porch, deck, or patio on a gorgeous summer day—second to actually being at the brewery.
This Five Points brewery is most known for barrel-aged beers, which they offer as drafts in their spacious taproom or in eye-catching cans that are great for enjoying with neighbors and friends during a backyard get-together.
A quaint taproom in North Raleigh, Funguys offers a rotating selection of experimental lagers and ales, as well as their new smoothie sours that are perfect for summer sipping. We love their outdoor patio for live music and outdoor games like cornhole!
R&D Brewing
Just off Capital Boulevard in Five Points East, you'll find R&D Brewing, a creative brewery overseen by Brewmaster Ian VanGundy. Their outdoor beer garden is a pleasure, but if you're still quarantining yourself, having a brew outside of your own home is the next best thing, especially if it's as beautiful as the outdoor space below.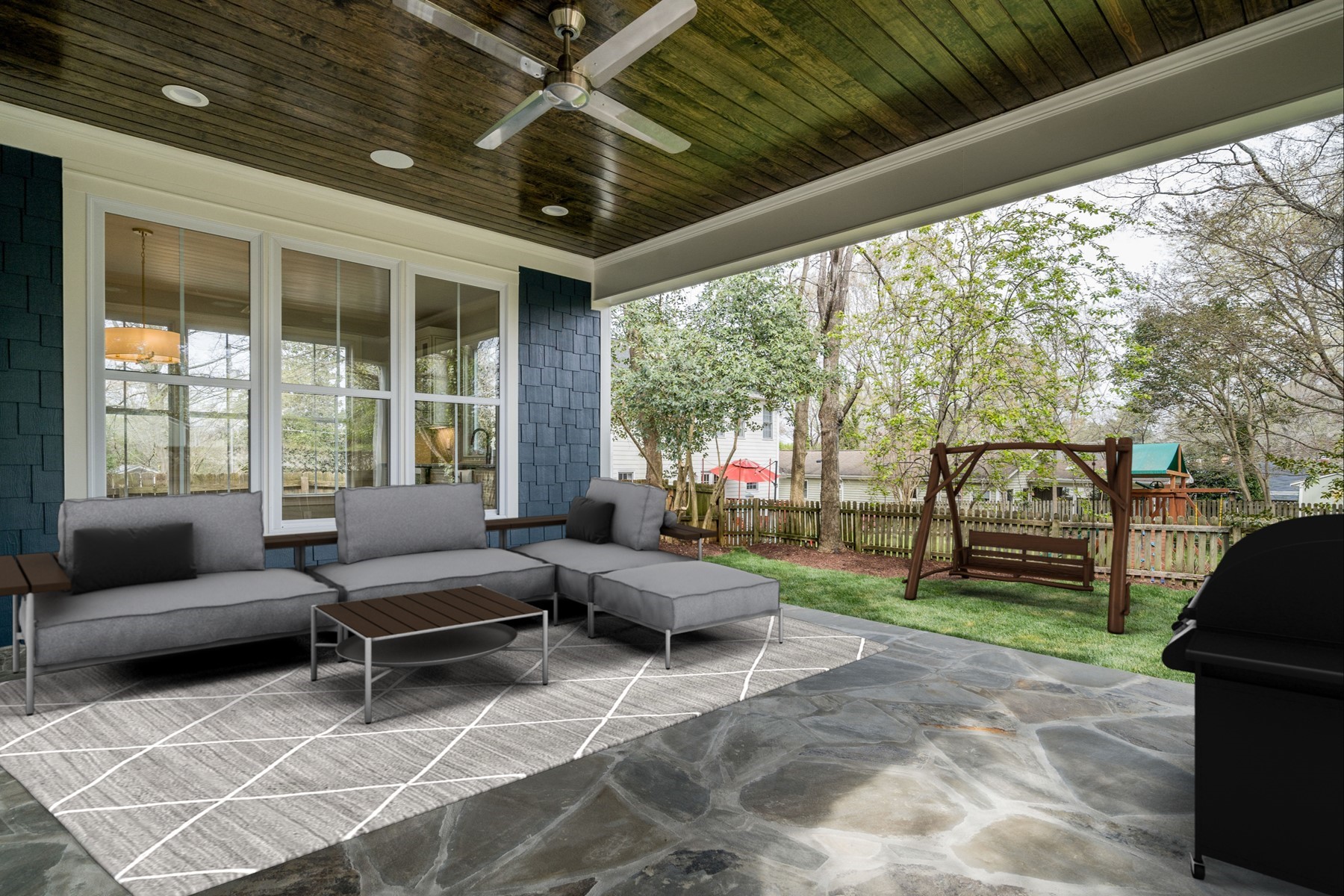 We love the new European food menu at Neuse River as much as we love their Belgian-inspired beers. Dine-in at their lovely outdoor patio or grab food and beer-to-go to enjoy on a picnic in the backyard!
Mirroring its location in the quaint Five Points neighborhood, this cozy brewery offers contemporary beers in a spacious, dog-friendly patio complete with rotating food trucks. Get a keg or growler filled up for your next neighborhood gathering!
Mordecai's newest brewery—located in the newly renovated Gateway Plaza shopping center—is Raleigh's first combined brewery, taproom, and bottle shop. A variety of beers can be picked up to take home—from IPAs to pilsners to stouts—so that everyone you're hosting at home will have something they can enjoy.
LBC's newest Five Points location contains a brewing facility, taproom, patio, and beer garden. They encourage all who stop by to take home a growler or howler of their award-winning beer, which we find is perfect for enjoying on the patio after a long day!
Located right in the heart of Raleigh is Clouds, a German-inspired restaurant, bar, and taproom. They currently offer 40 beers on tap, including a 10-tap self-pour beer wall. Grab a growler of their award-winning brews and invite over the neighbors for a backyard hangout.
A hip industrial-chic bar and taproom in downtown Raleigh, Little City serves specialty cocktails, unique wines, and quality craft beers that are brewed on-site. While their space is especially gorgeous, during quarantine we've loved picking up a case of brews and one of their delicious dinner kits to take home for a delightful porch dinner.
While Trophy remains closed due to the coronavirus pandemic, they're still encouraging fans to order their beloved beer and pizza to-go. Beer and pizza party in the backyard, anyone?
Last year, Boylan Bridge Brewpub underwent a glorious renovation, resulting in Wye Hill, which boasts perhaps the most sought-after patio in Raleigh. Second-best to their patio is your own outdoor oasis, where a growler of Wye Hill's unique brews can still be enjoyed along with their delicious takeout menu.
This downtown Raleigh brewery attracts both beer-lovers and bicycle-lovers with its bike-themed taproom and funky cans of craft beer that make for great collectibles. You'll want to stock up on their eye-catching cans so that whenever your neighbors come over for a beer on the back deck you'll have something to impress them with.
Over in West Raleigh, Raleigh Brewing Company offers no-frills beers that have long been established as Raleigh favorites. Mirror their cozy patio with twinkly lights of your own and a case of "Hell Yes Ma'am"s.