When it comes to kitchens, cabinet styles and colors can take your space from drab to fab. A pop of color from cabinetry makes all the difference in the world, and makes your kitchen feel more welcoming and bright—a focal point that you'll never get tired of! Here, we explore some of the popular cabinet styles and colors that we've done in the past. Take note!
Black Cabinets With Gold Accents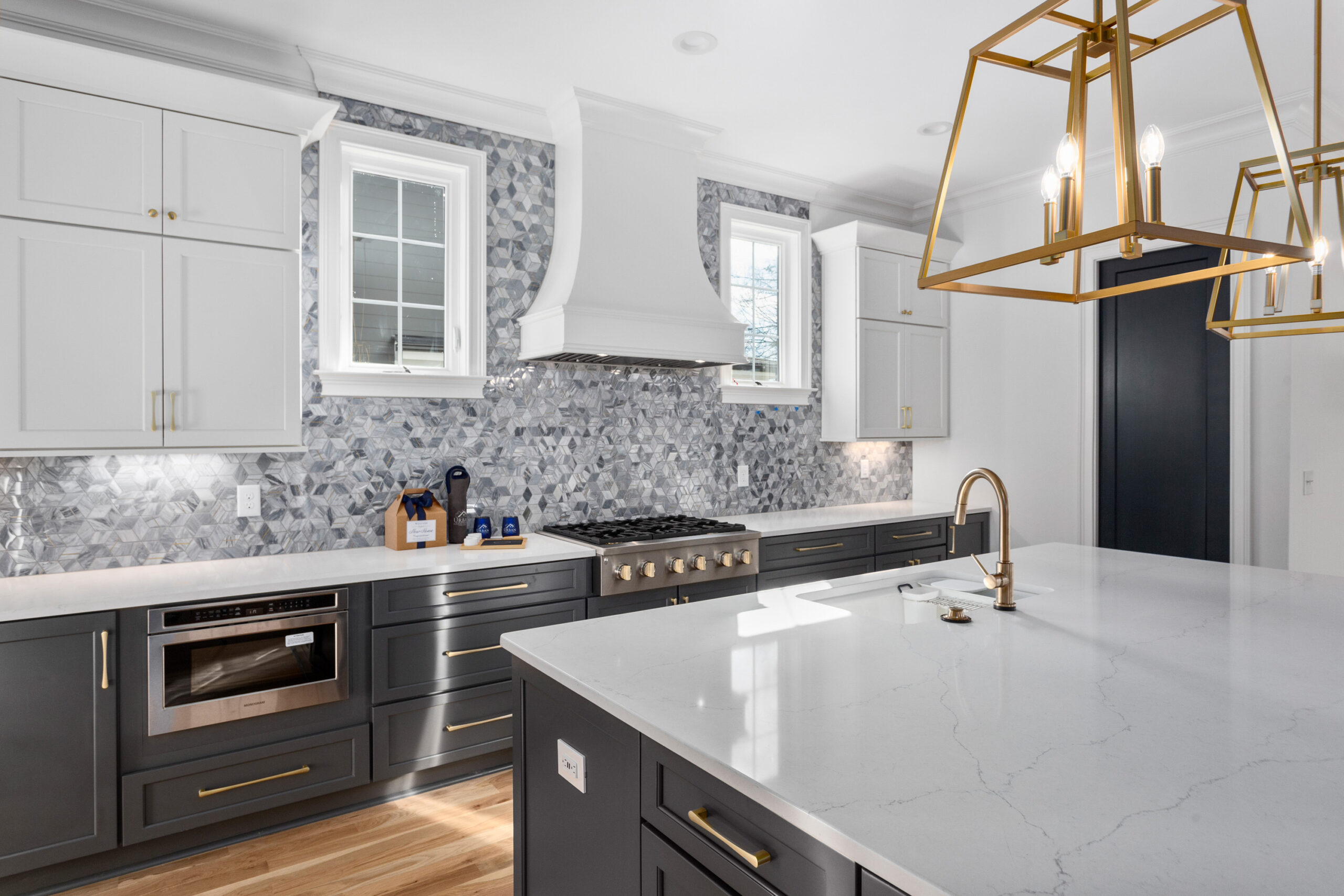 Go bold or go home. We love how sleek and modern black or other dark cabinets look, especially when paired with gold handles and accents throughout the kitchen, white marble countertops, and a stunning tile backsplash. Black cabinets may not be the first thing you think of when it comes to your kitchen, but they create a show-stopping modern look that is sure to impress.
Blue-Gray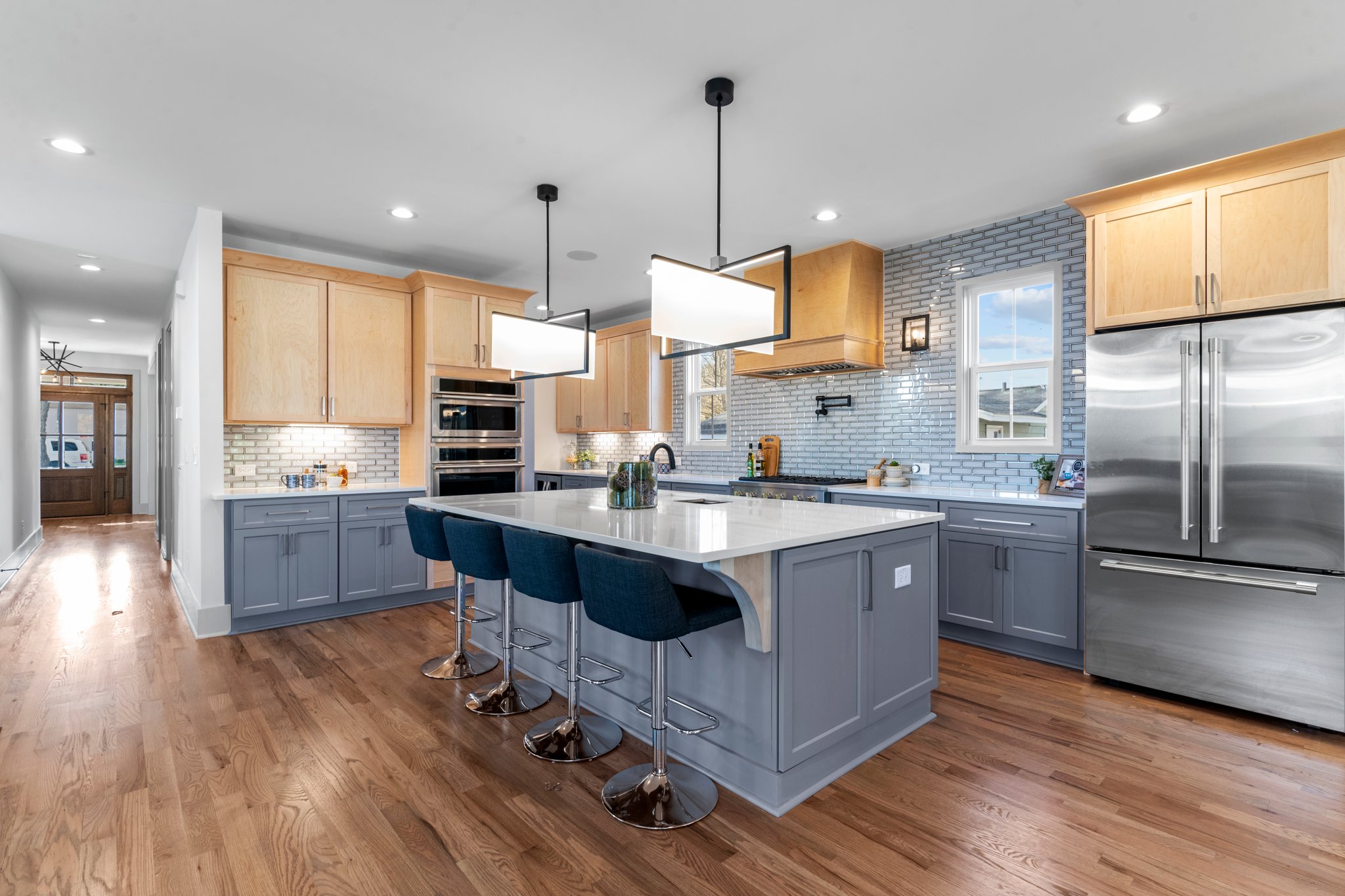 These blue-gray cabinets balance the cool tones of blue with the warm tones of gray and are easy to play off of with other colors. Here, we've complemented them with light wood cabinets and other details throughout, which bring a lightness into the kitchen that's much needed.
Classic White With Black Accents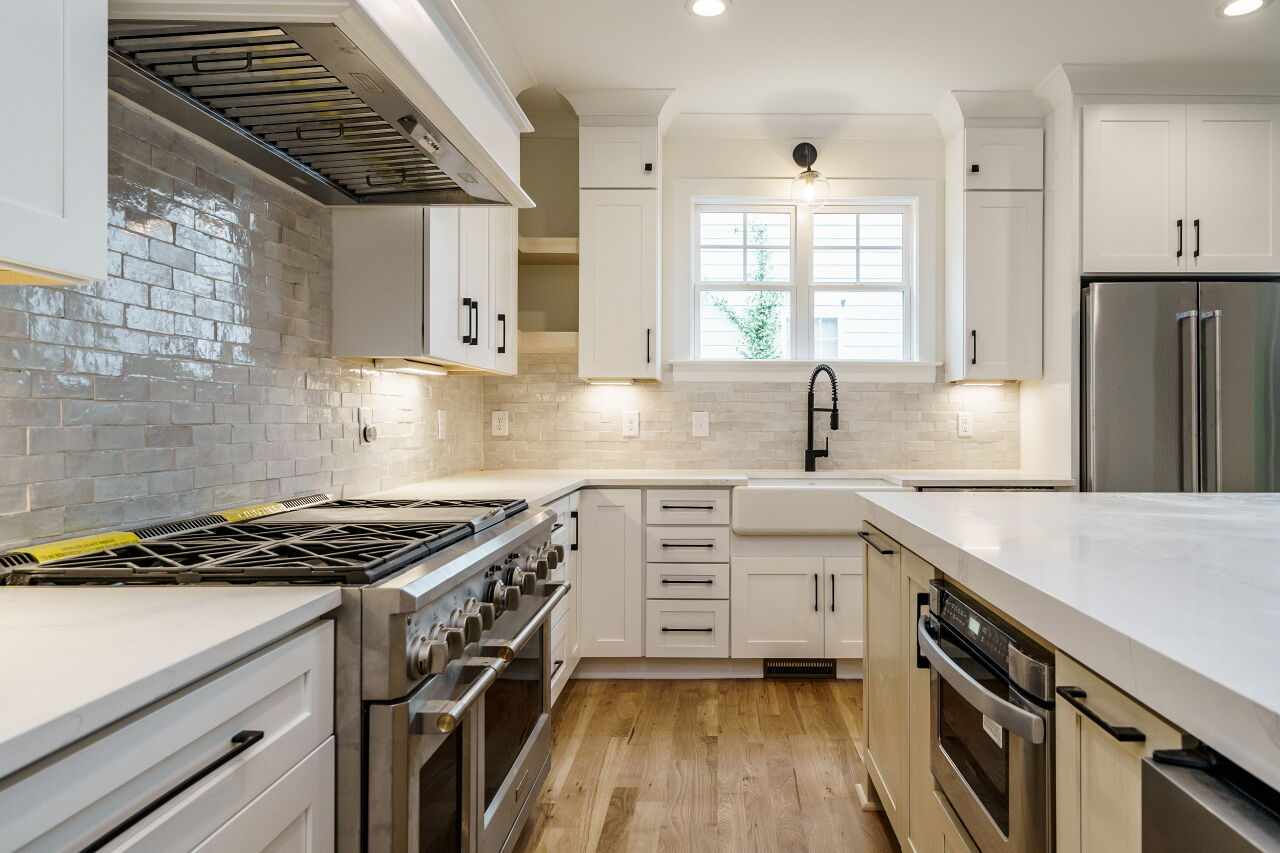 If it ain't broke, don't fix it. White cabinets and classic and timeless—and provide the perfect backdrop for just about any other color you choose to incorporate in your kitchen. With black handles and other accents, this monochromatic look works well in just about any kitchen.
Gray With Gold Accents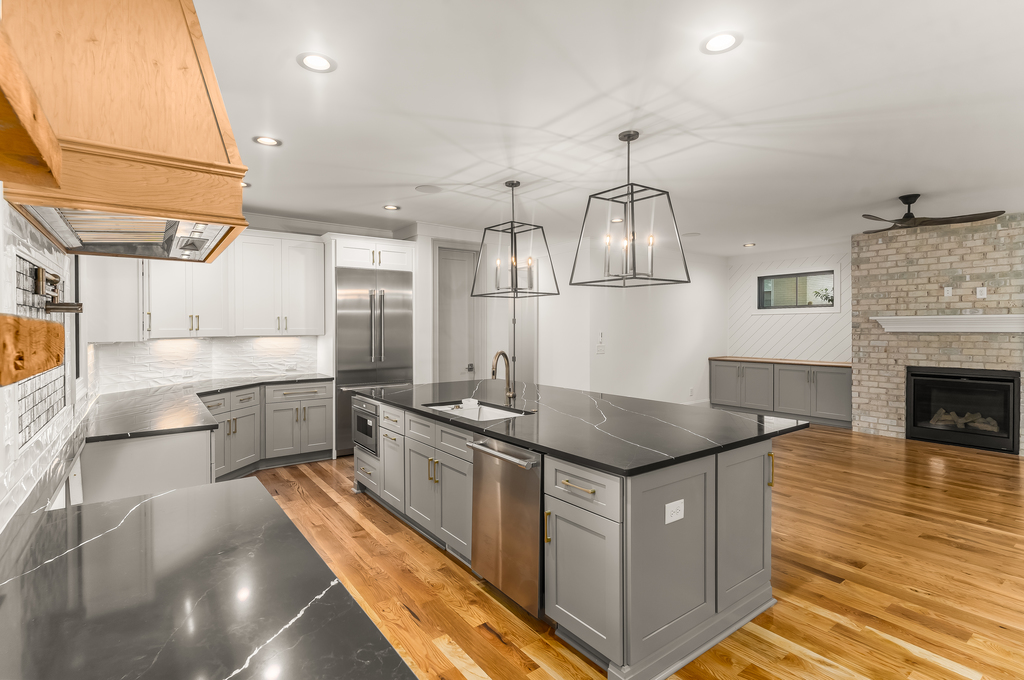 In our opinion, gray is overrated. And while some say not to mix gray with gold, it works in the kitchen. Here, gray cabinets on the bottom and white cabinets on top provide your space with balance and beautifully complement the black marble countertops and light wood touches.
Teal or Deep Blues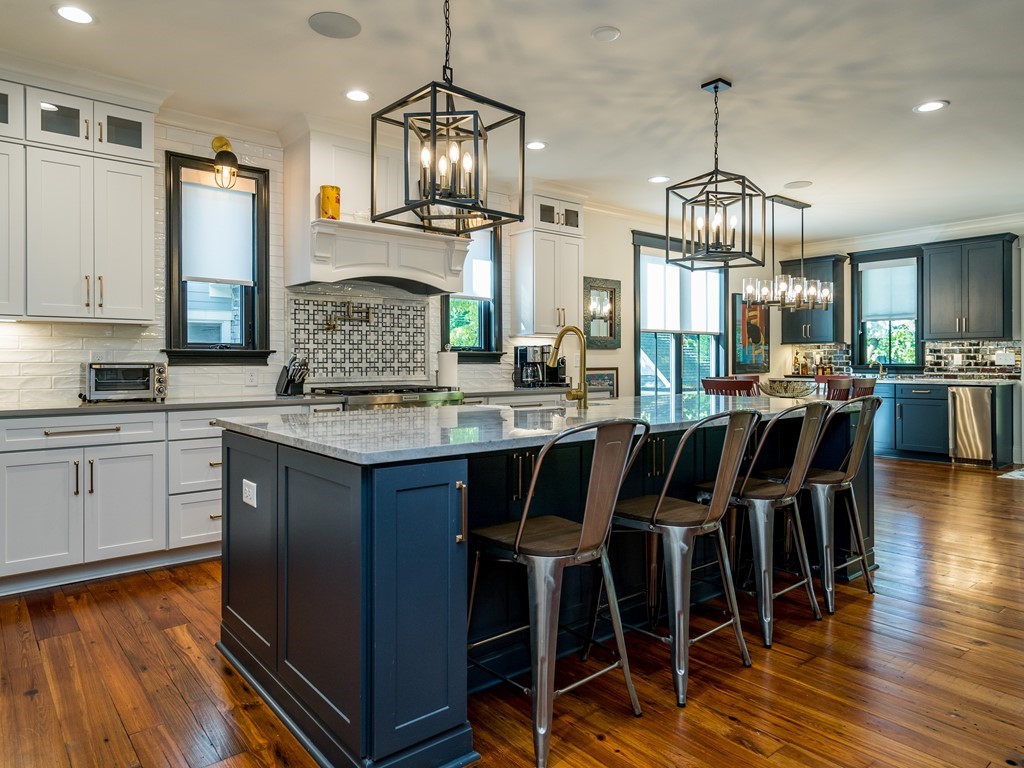 Now, how's this for a pop of color?! The cabinets on the island in this kitchen provide a bold focal point in the room. As long as the accent colors you choose for the cabinets in your kitchen are mirrored throughout your home, you can make a statement with just about any color.
Let Us Makeover Your Kitchen
Kitchens are one of our favorite areas of the home, and we'd love to help you incorporate these gorgeous cabinet styles and colors. Call us at 919-412-2230 or fill out our online contact form to chat about what we can do for your home!