There's no better way to start the new year than with a fresh bathroom and/or kitchen renovation! Many of you know that home construction is our forte, but we also specialize in bathroom and kitchen renovations. We can take any bathroom or kitchen from drab to fab in no time!
So if you want to stay in your current home but it's not fitting your needs anymore (or you're just ready for a change in the new year!), we can help. Take a look at some of our past custom bathroom/kitchen projects below to get a better feel for what we can offer you.
Kitchens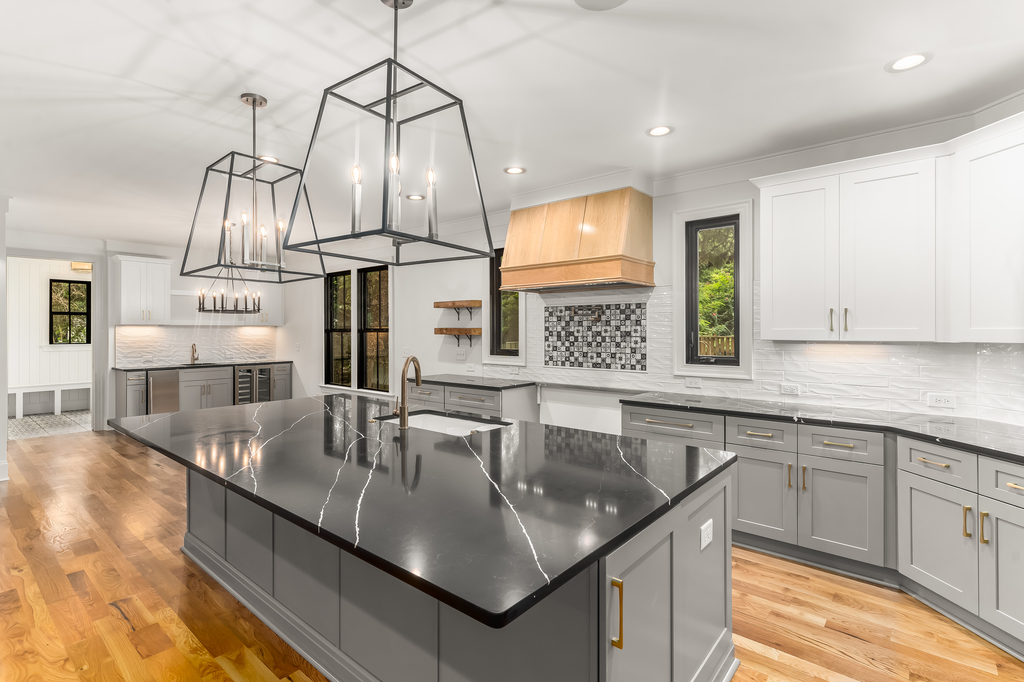 One of our favorite features in a kitchen is a huge island! There's plenty of room for multiple people to cook and entertain without feeling like you're constantly bumping into each other. And the black/marble detailing on the countertops here is so stunning!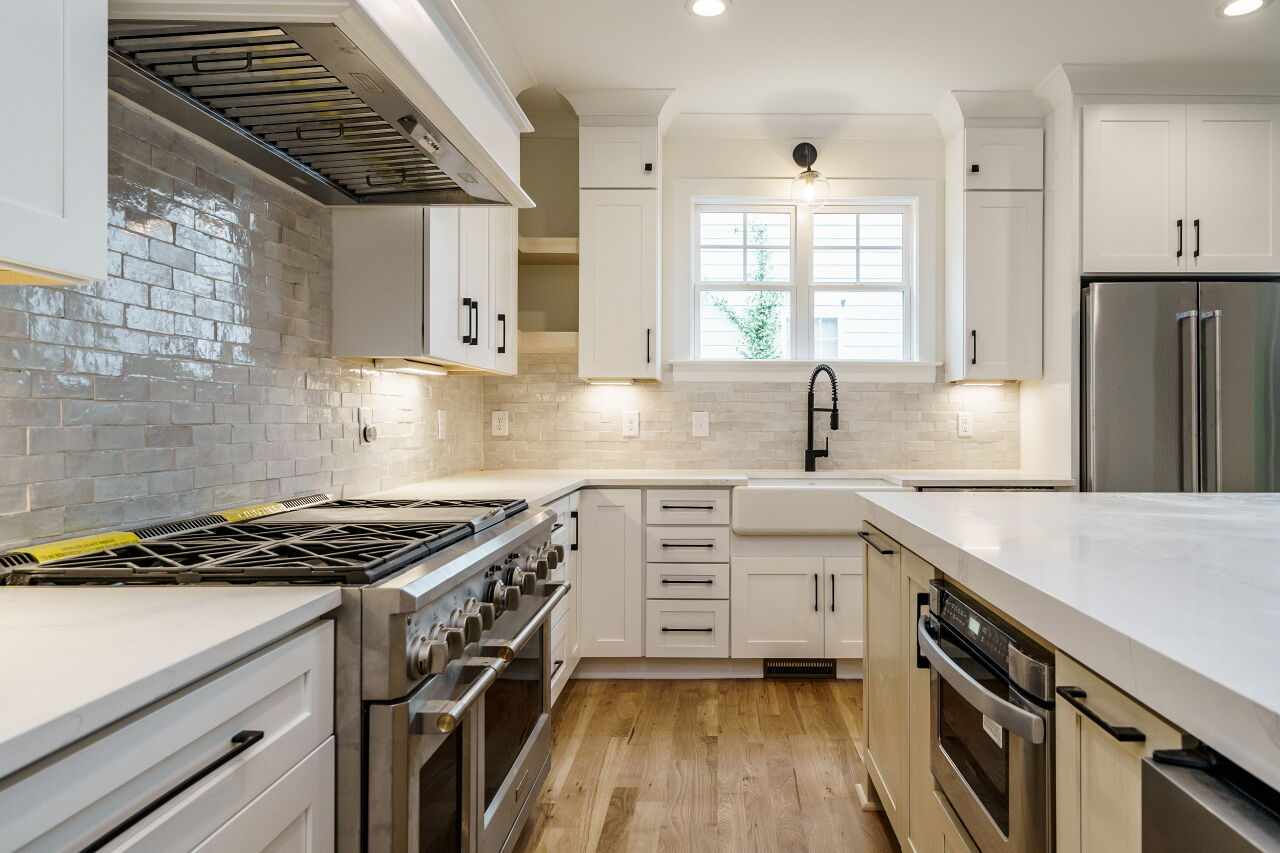 Who doesn't love tile backsplash in the kitchen? The all-white details of this space are perfectly balanced with light wood flooring to create a fresh and clean look.
Check out more of our completed kitchens here.
Bathrooms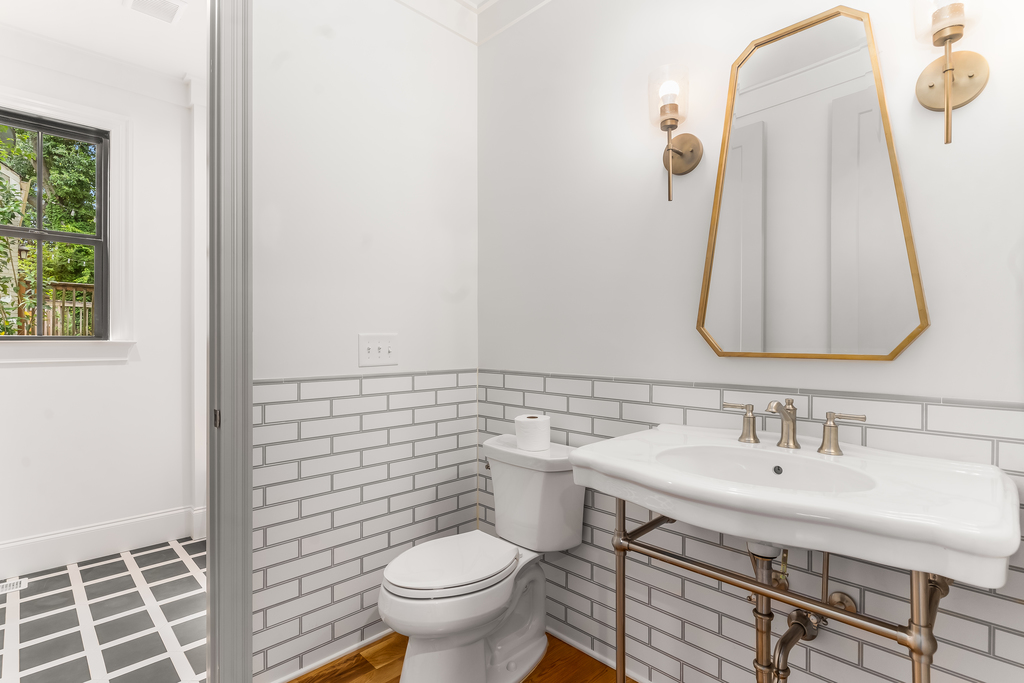 There's no such thing as a boring bathroom at Urban Building Solutions. We love playing with different tiles and metals to really make the space a focal point in your home!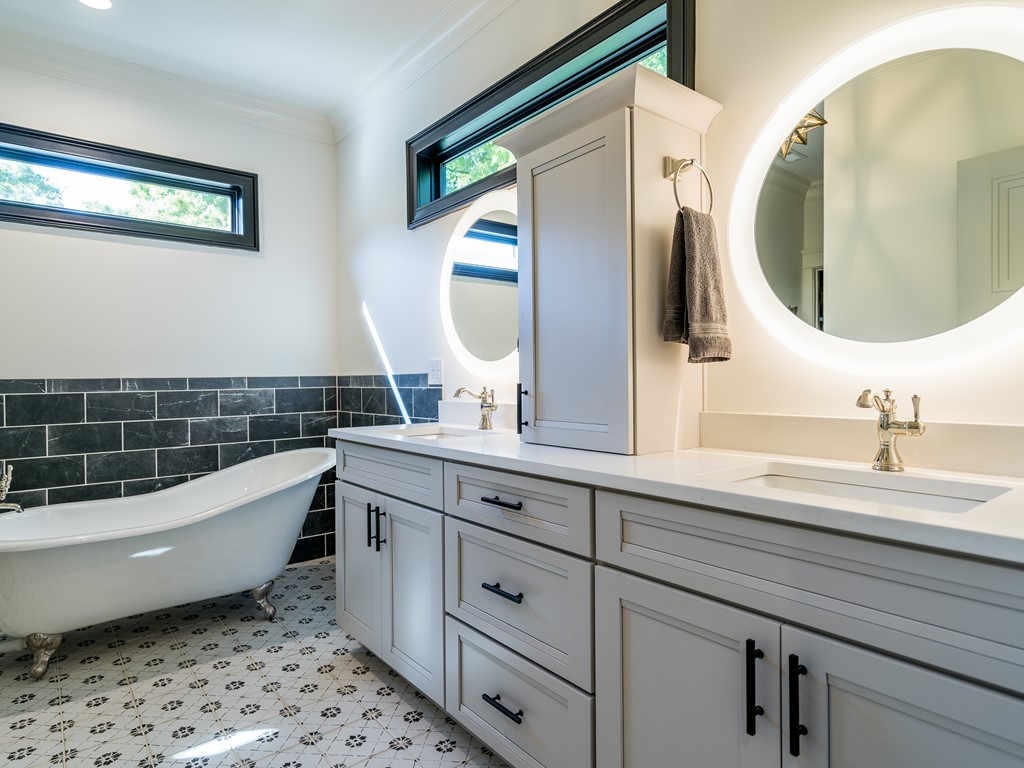 Yes, we can get you that clawfoot tub you've always dreamed of! Plus plenty of counter and cabinet space… because who doesn't love that?!
Check out more of our completed bathrooms here.
New Year, New Kitchen/Bathroom, Who Dis?
Want to upgrade your home with a renovated bathroom or kitchen? You've come to the right place! Let us renovate your home in the new year so you can enter 2022 on a good note. Give us a call at 919-412-2230 or fill out our online contact form to chat with us today!