If your home doesn't have a drop zone, you're seriously missing out! These built-in storage units located at the entryway of homes are dubbed "drop zones" because of their convenience for literally dropping all your stuff when walking into your home. We're talking keys, jackets, shoes, umbrellas, and any other items you may have brought in from running errands. That's right, when you have a drop zone there's no need for that random table you drop all your stuff on or bowl filled with a million things so you can never find anything. If you ask us, drop zones provide the peace and organization that's needed in every home!
Drop zones can especially come in handy now—during snow days!—as you can leave your snowy boots, jackets, hats, gloves, and scarves on the shelves and on the hooks without worrying about tracking snow into your house. And they're great for storing items that you always seem to forget when you're walking out of the house (e.g. purses, backpacks, reusable grocery bags, masks, keys, and more). All in all, drop zones help decrease clutter and help you find items way easier.
Keep reading to see some recent examples of drop zones in our recently built custom homes!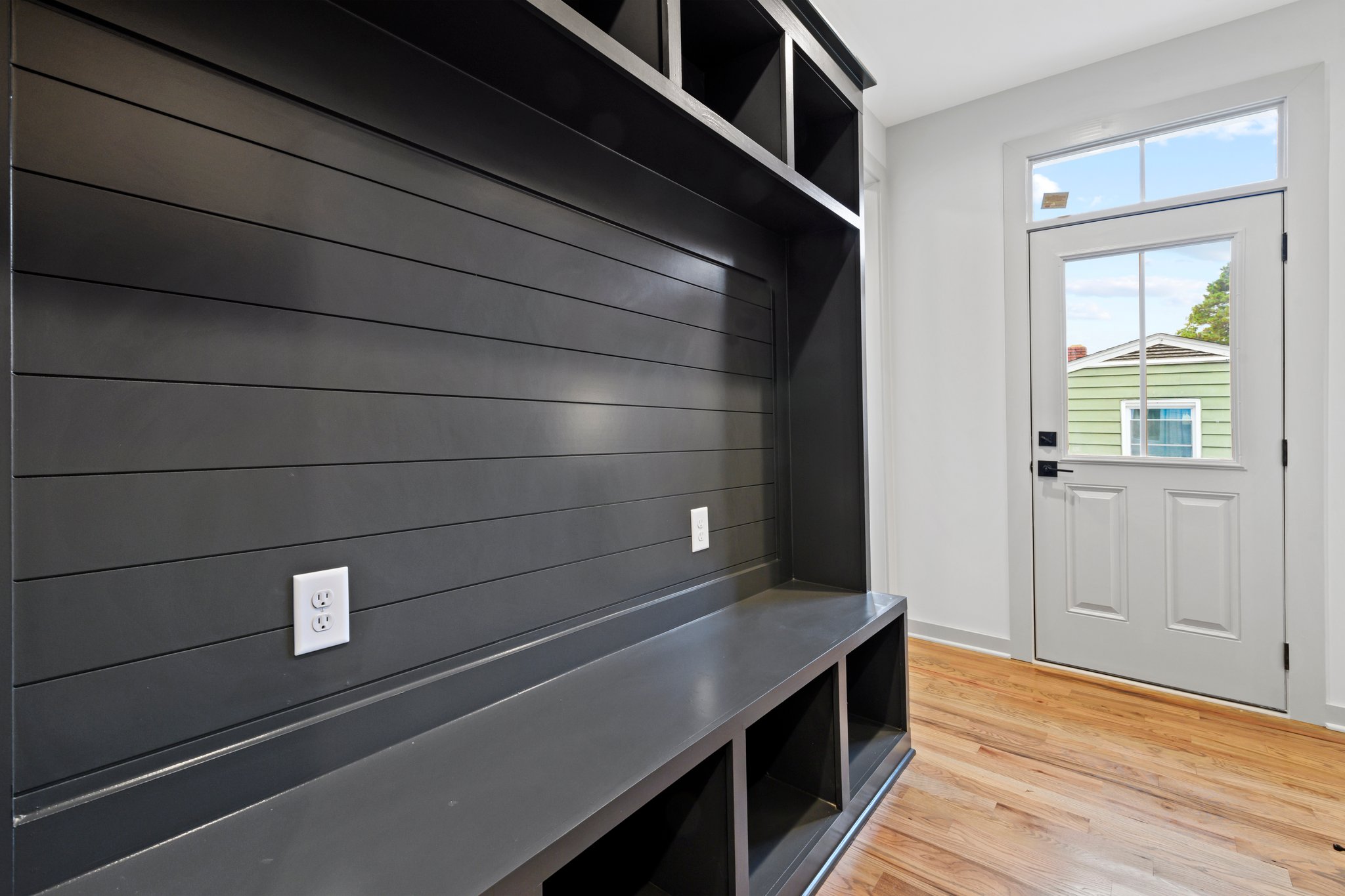 This drop zone includes cubbies on both the top and bottom, plus tons of space to store coats and other belongings on the shelf. And—get this—there are even outlets! So if you decided to "drop" your laptop or phone on the way in your home, you can make sure it's all charged up before you leave again.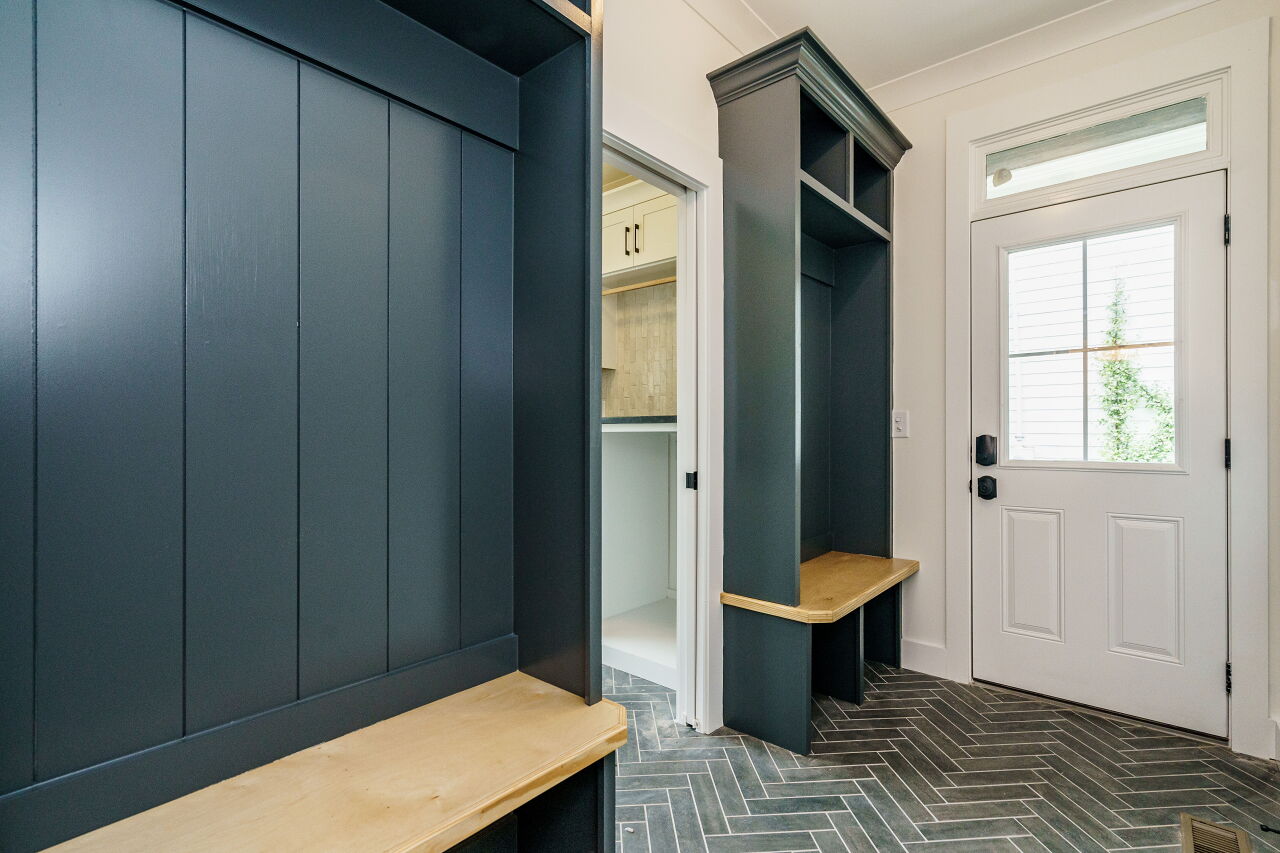 We love the gorgeous teal color of this home's drop zones. And there are two so you can easily divide it between members of your family and have a designated space for each person.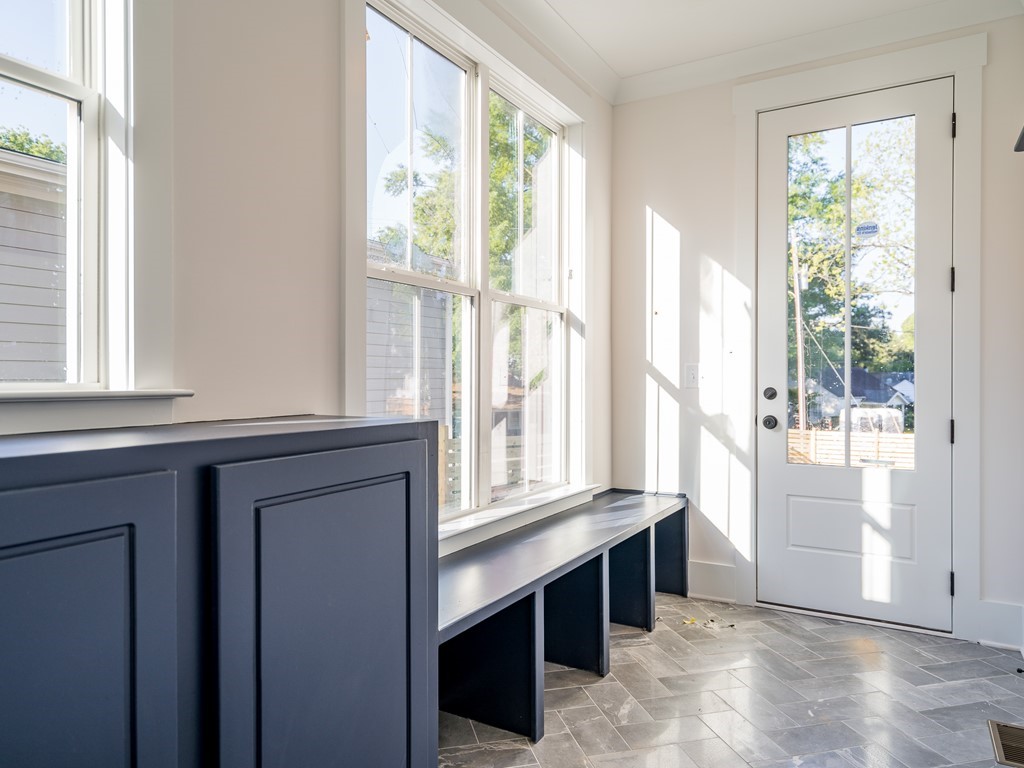 This drop zone serves double duty as a bench to sit on while you're waiting for others to head out or to put on your shoes!
Have We Convinced You Yet?
Case in point: you need a drop zone in your home—and we can help you add one. Reach out to us today at 919-412-2230 or fill out our online contact form.