If you haven't seen our latest build at 401 Bickett Blvd., you're in for a real treat! We combined a charming Southern exterior with modern interior details—think pristine wood floors, a gorgeous gourmet kitchen, ideal flex space, and more—for a delightfully homey abode that you'll instantly fall in love with. Read on for some highlights of this stunning home!
Before We Look Inside, A Note From the New Owners…
"This was our first experience building a home and we were nervous about the process. Meeting Hank and his team eased our concerns. Their communication, quality work, and experience helped create our beautiful home. Our biggest ease was how trustworthy and patient they were every step of the way. They kept to a tight timeline and we couldn't be happier with how things turned out." – Nicholas M.
Convenient Drop-Zone
Style meets convenience in this picturesque drop-zone. We painted the built-in cabinets in an eye-catching blue (Sherwin Williams 7602 Indigo Batik) for a pop of color as soon as you walk in the door. The space is perfect for hanging coats and bags and tucking away shoes and any other items you might need when heading out of the house.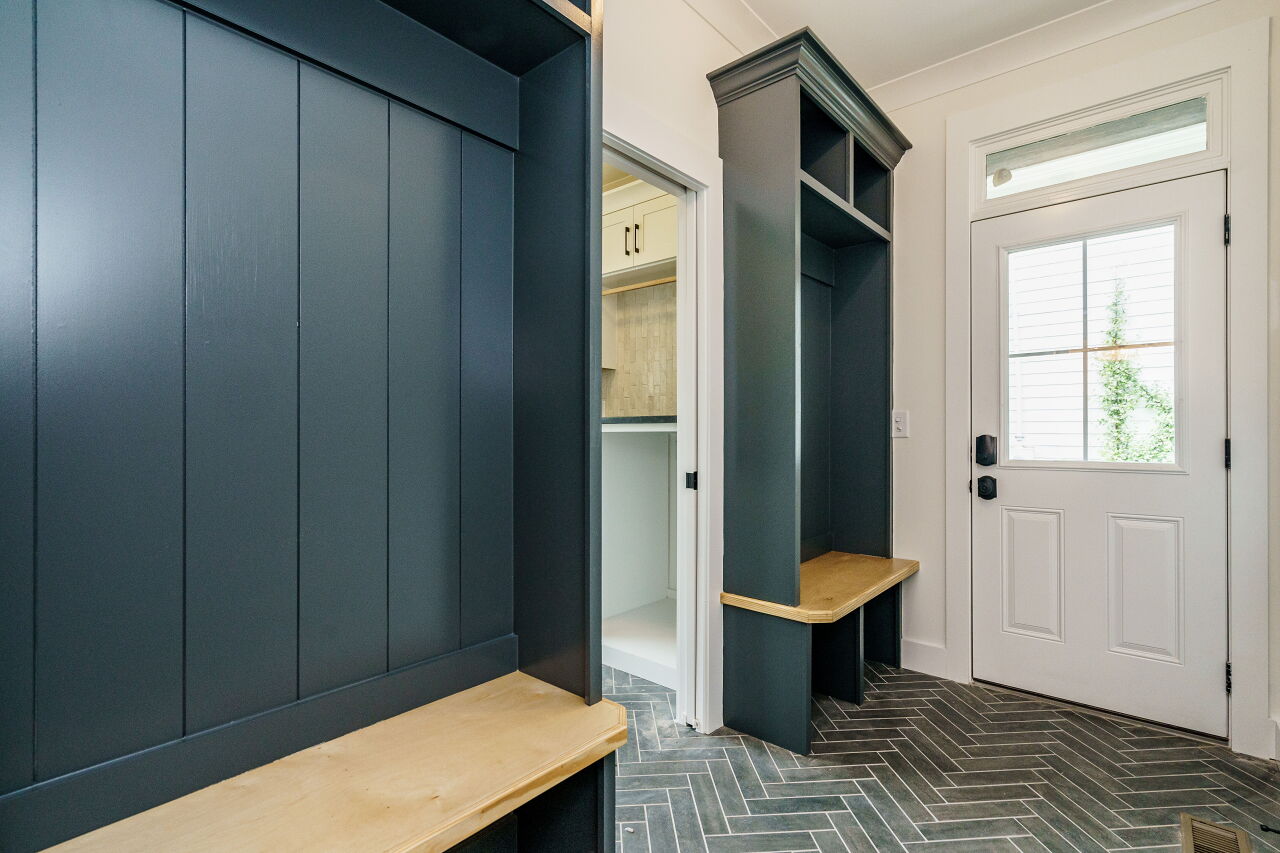 Elegant Living Room
We absolutely love the chandelier in the living area! It makes the space feel so elegant and modern—a conversation piece that perfectly accents the rustic wooden-beamed ceiling. The white brick fireplace adds even more texture, while the built-in shelves on each side provide flexible storage space.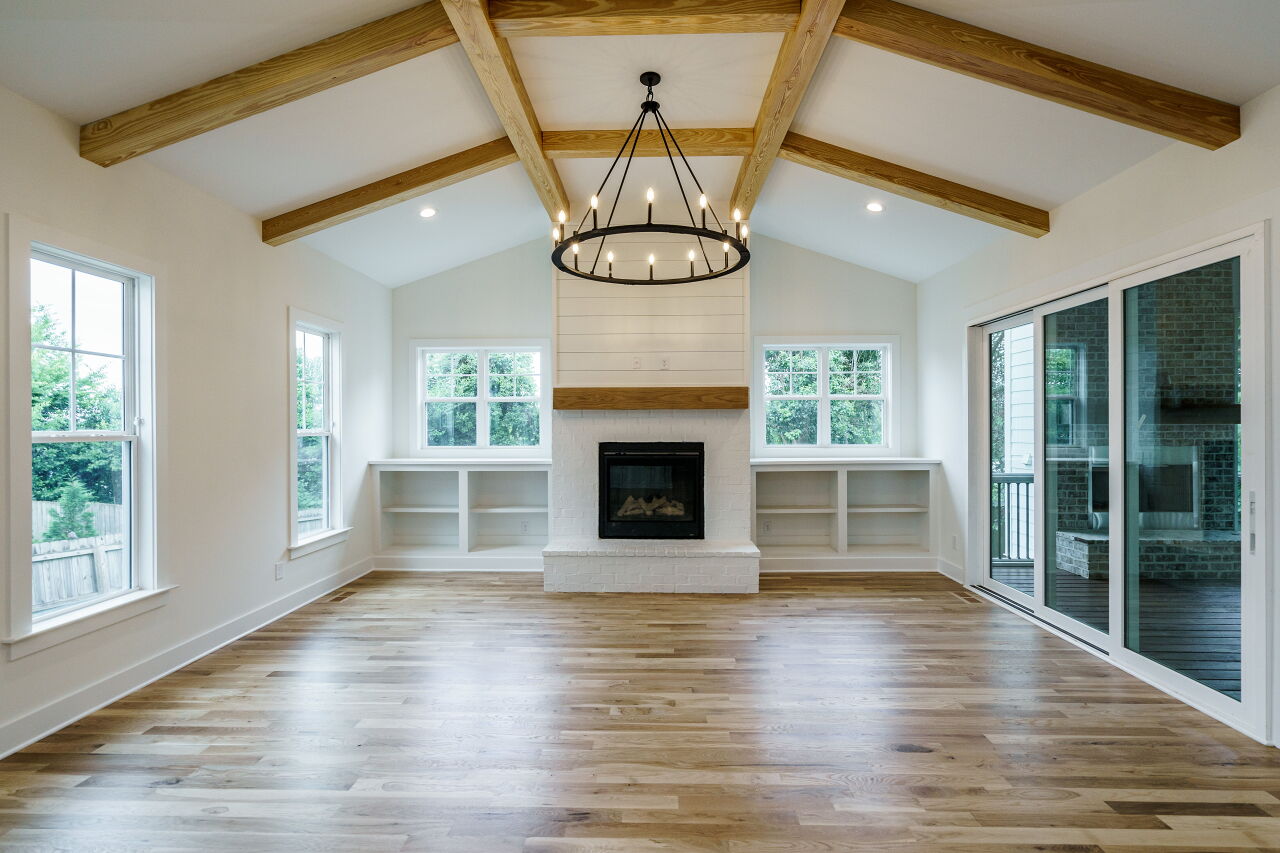 A Chef's Dream Kitchen
The black, white, and stainless steel details of this kitchen are immaculate! The modern setup is complete with a large island, double oven/range, deep sink, and tons of cabinet space, providing a clean and functional space to cook and clean.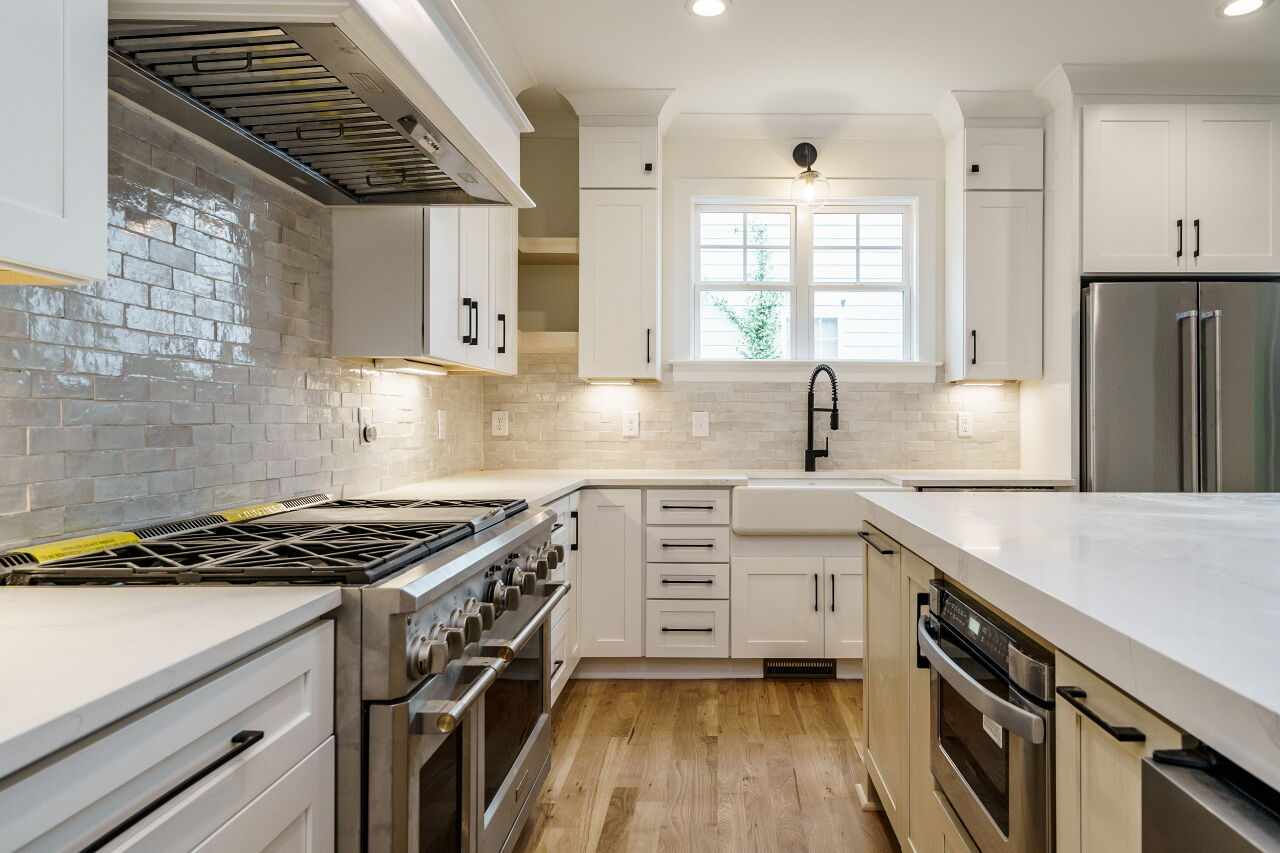 Ideal Flex Space
There's no shortage of storage space in this home, as you can see from yet another built-in cabinet in this flexible room. Use it as a dining room, home office, or cozy library nook!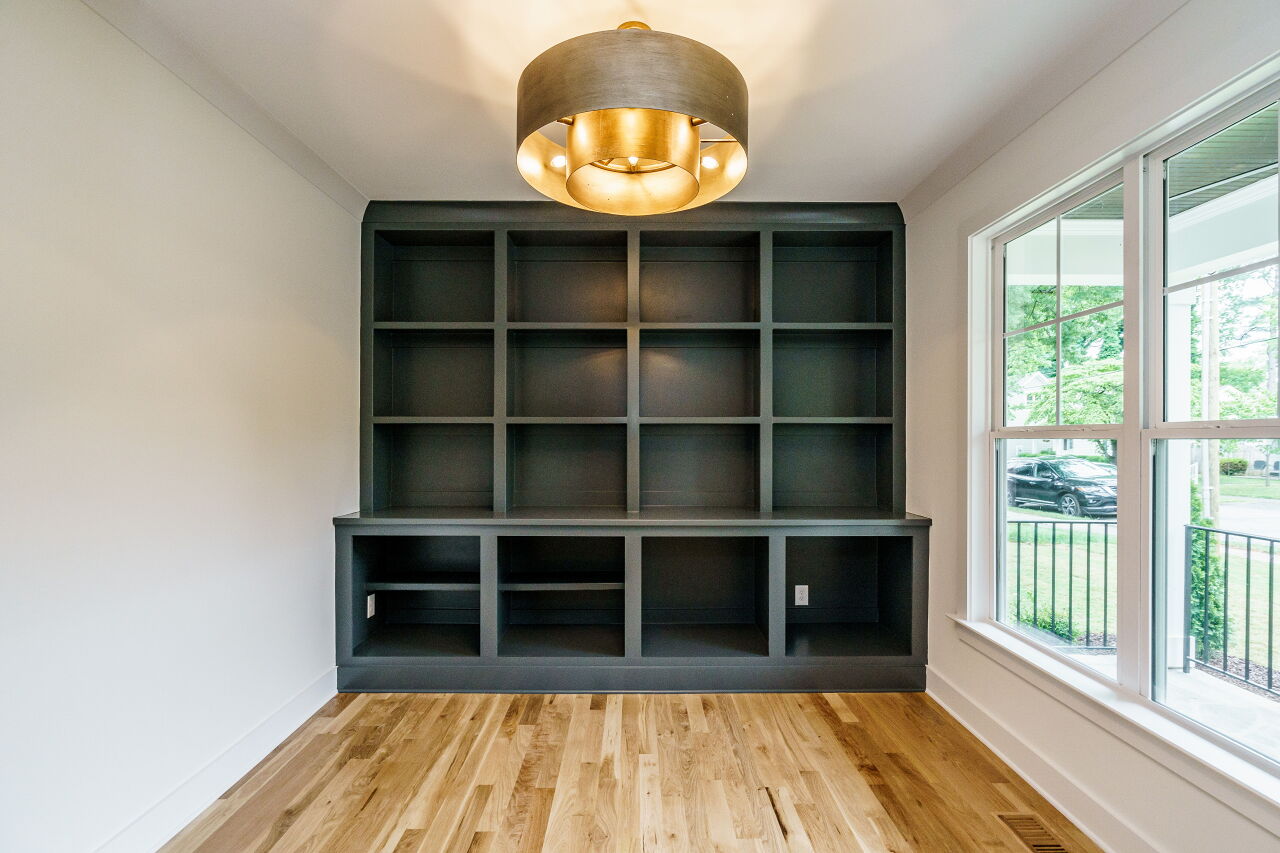 Bringing the Inside, Out
This covered deck is perfection! It keeps the rain out, while the fireplace keeps you warm in the wintertime, so you can host al fresco dinners all year long. There's also a fan for keeping cool in the summer and glass windows allow for full-on sunshine during the day.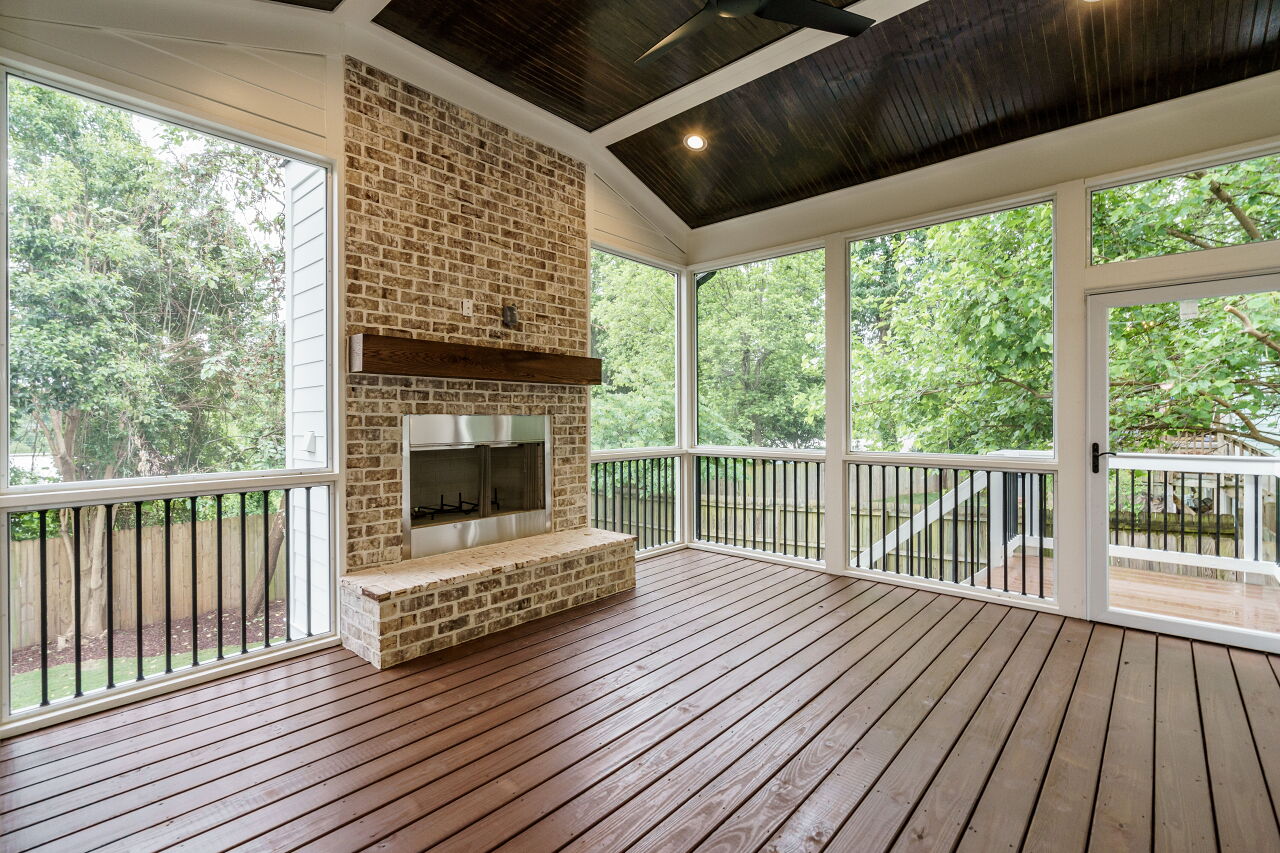 Creating Your Very Own Dream Home
Custom homes are our specialty. We do everything we can to ensure that your home has all the little details you could ever want and need. If you're interested in building a custom home of your own, we'd love to help! Give us a call at 919-412-2230 or fill out our online contact form.