We just completed all the finishing touches on not one, but two(!) custom homes on Center Road in Raleigh's Five Points neighborhood! It seems like every newly completed build becomes our favorite… and it's no different with these two beauties! Read on to get an up-close look at all the gorgeous details.
We are obsessed with the modern gunmetal grey on the exterior of this house. Contrasted with the wood pillars and doors, it's the perfect balance of traditional and contemporary.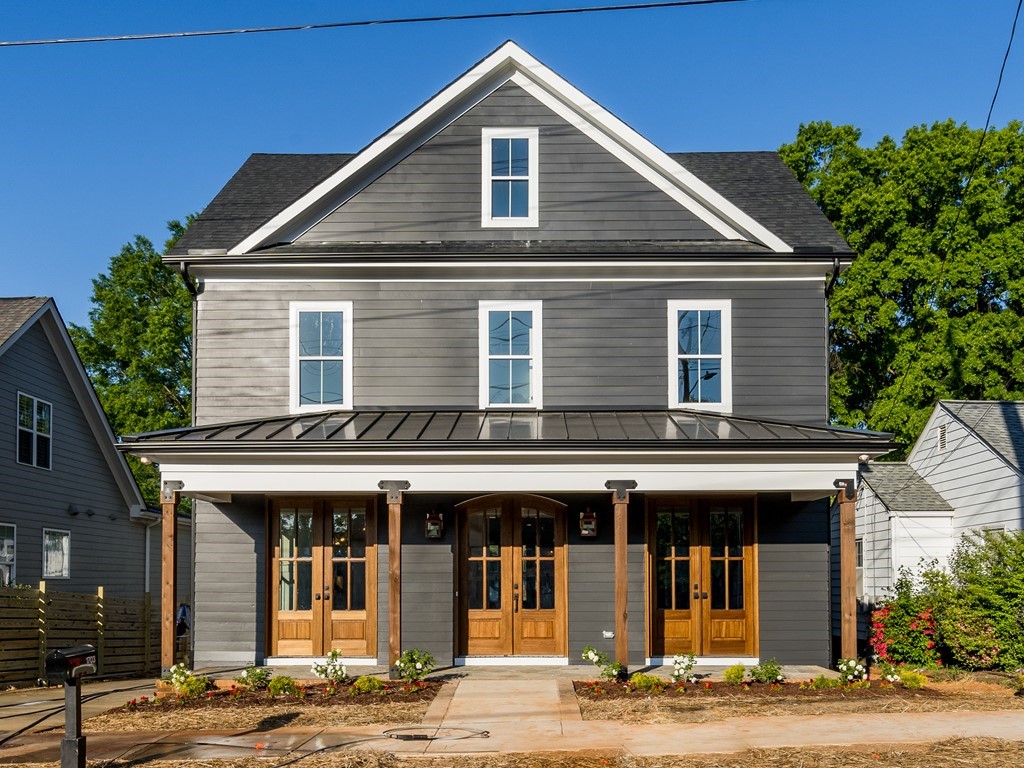 Another thing we love about this home is the dark wood flooring found throughout the main floor. Just look at how pristine it is! Also worth mentioning is the spacious open floor plan, which will allow the new owners to set up the area however they'd like.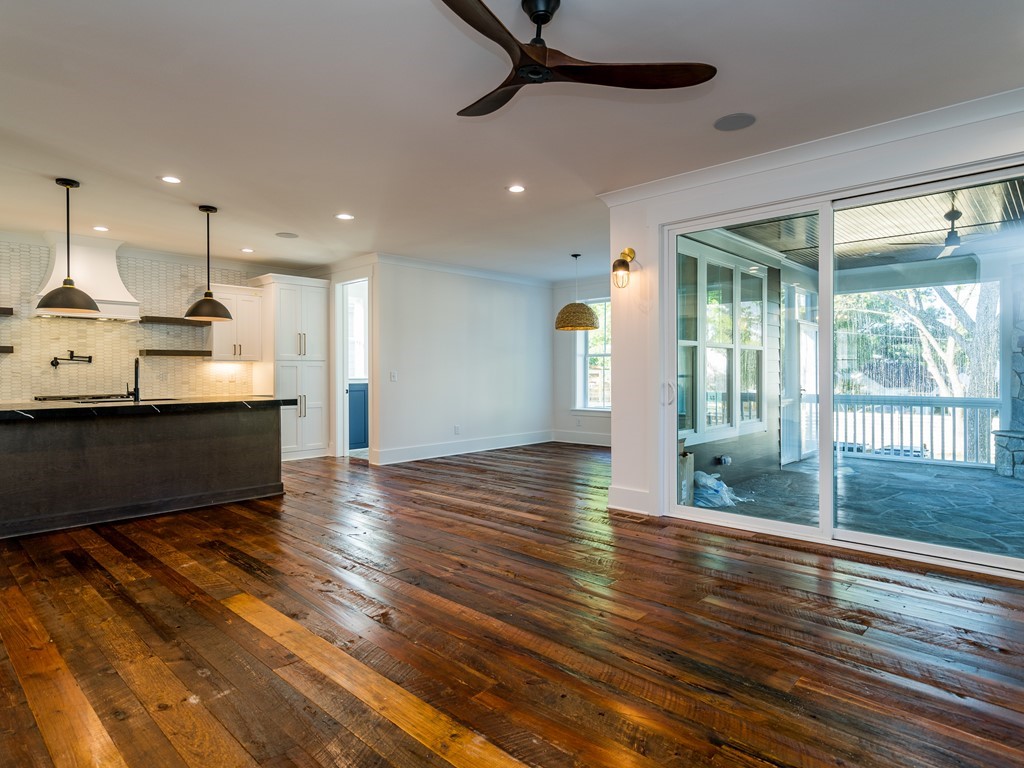 The black marble island in the kitchen is a feature of modernist dreams. Plus, there's plenty of room to pull up barstools to create extra room for entertaining.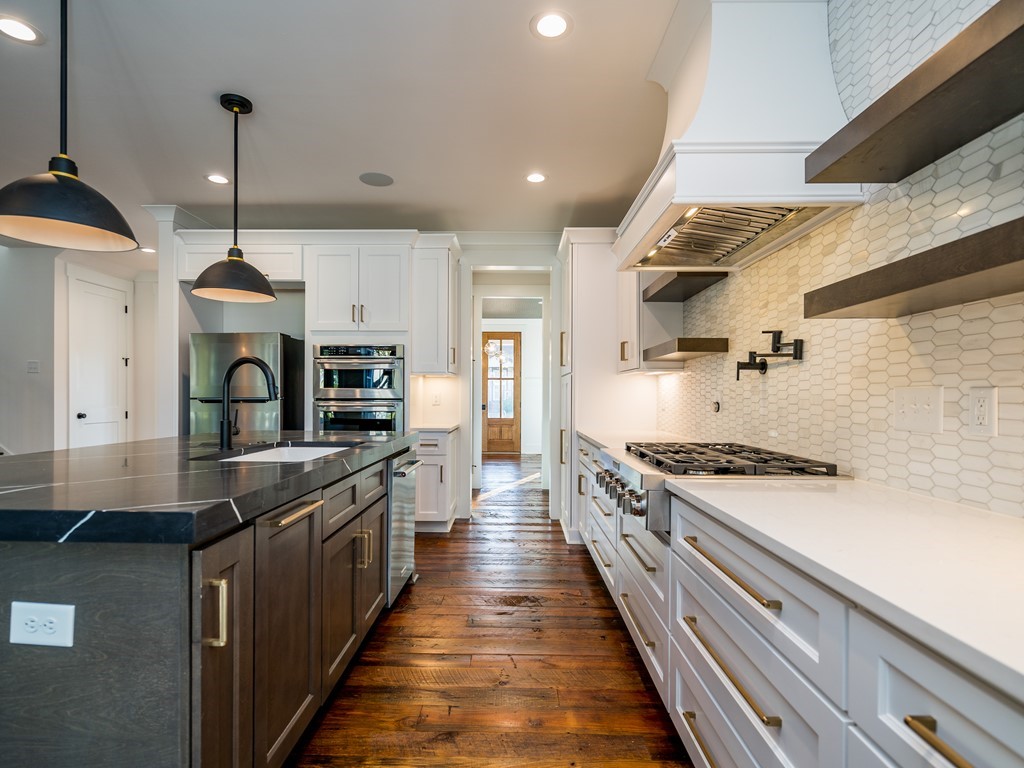 You can tell we had a lot of fun with tile on this home! See the geometrical tile backsplash in the kitchen above and all the colorful tile we used in the bathrooms.
A little more traditional, yet so breathtaking, this home features an impressive mix of stone and siding on the exterior. And how delightful is the front porch?!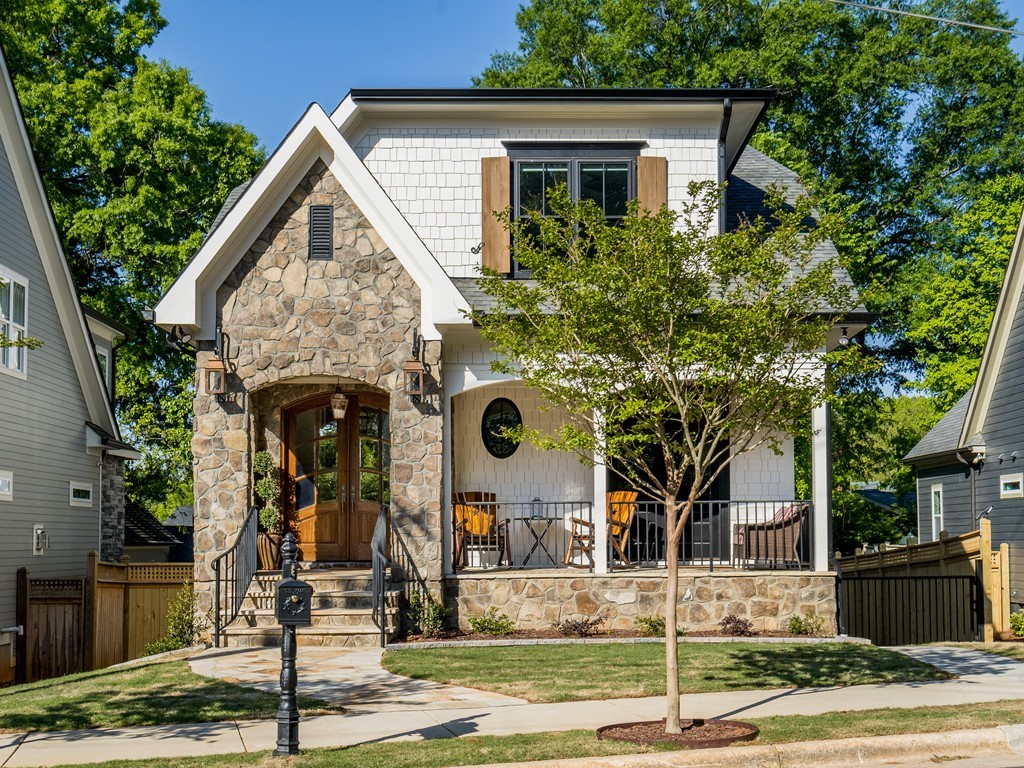 Like 1703 Center Road, this home also features beautiful wood flooring throughout the main floor, a spacious living room with a brick fireplace, and a modern kitchen with a huge center island. We love the little bar area off the side as well—perfect for when you're having guests over for drinks!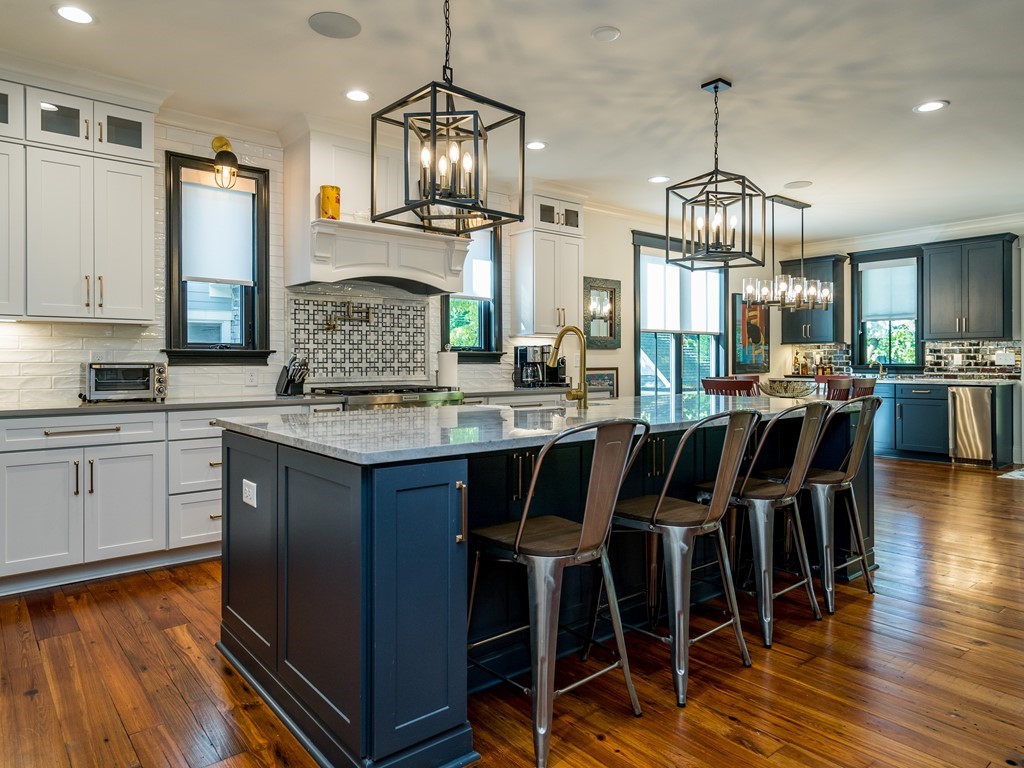 This home also offers a lot of flex space. The lower bonus room is great for setting up a game/lounge area!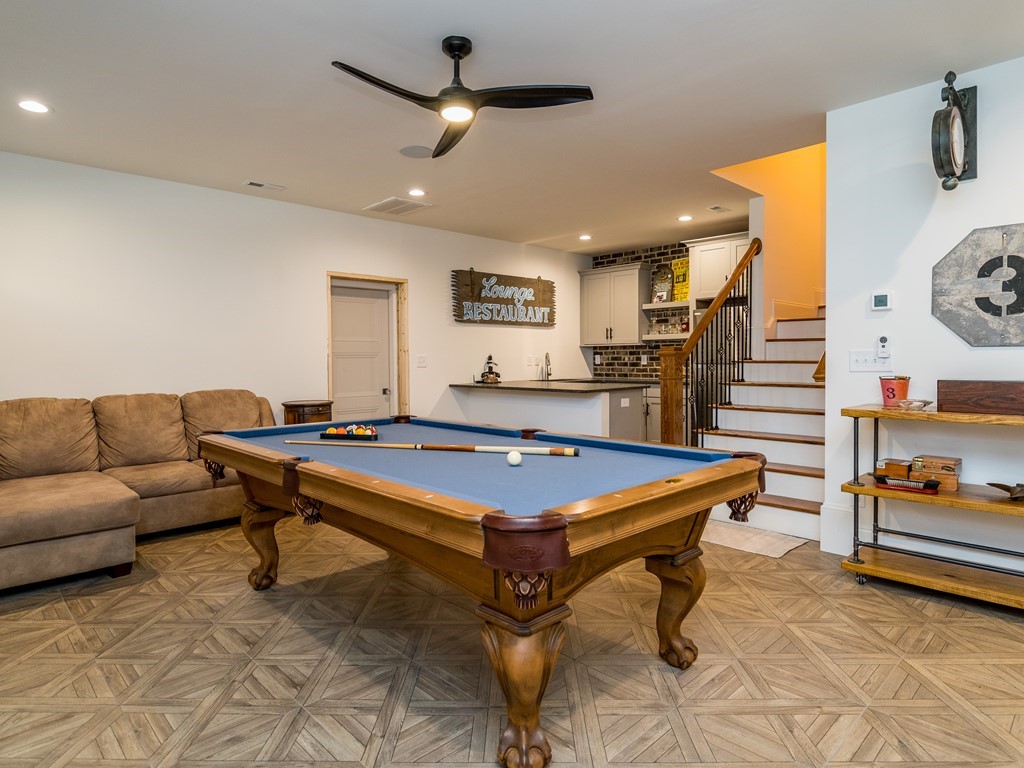 Last but certainly not least is the veranda out back, which is covered with a wooden ceiling (peep the heaters and fan too!) and features a fireplace for those cold winter nights when all you want to do is sit outside with a warm cup of hot chocolate. And in the summer, you'll be protected from the rain. A win-win for all seasons!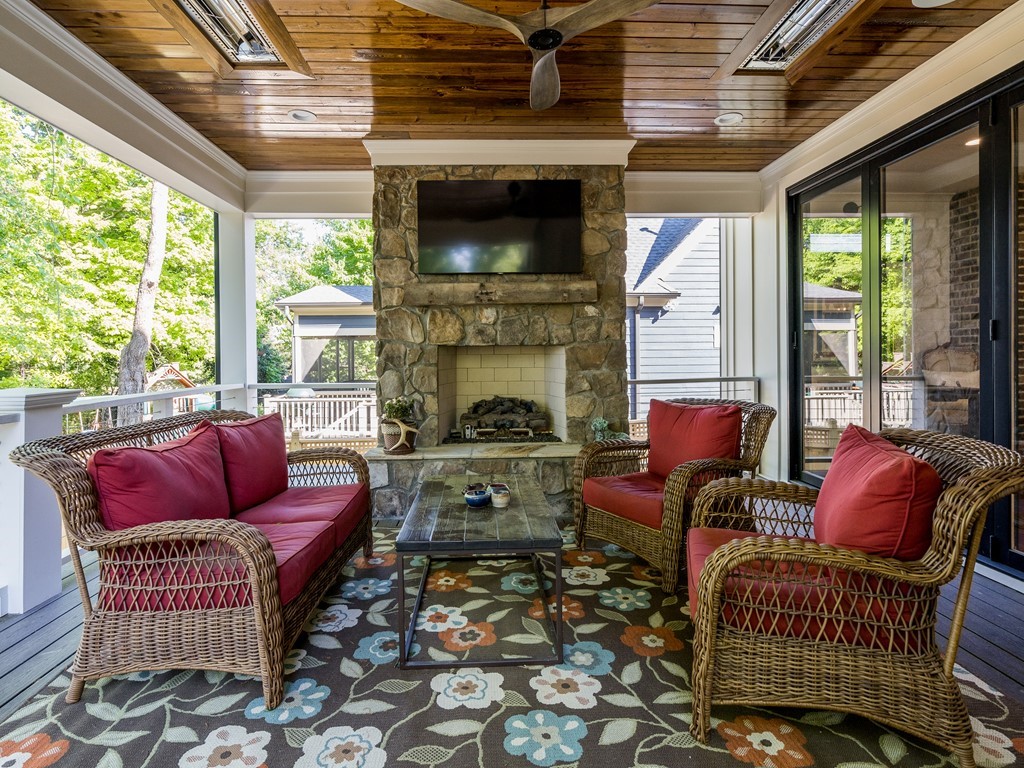 Like What You See?
If you need help building a custom home of your own, we'd love to help! Give us a call at 919-412-2230 or fill out our online contact form.