Feast your eyes on our newest completed build, 1511 Courtland Drive! This stunning custom home is located in Central Raleigh, near the Mordecai neighborhood and just off of Capital Boulevard, which puts it close to some of Raleigh's best breweries and restaurants. Apart from its prime location, 1511 Courtland Drive also boasts three floors (including a basement!), five bedrooms, six bathrooms, and a host of other impressive details. Let's take a look inside!
Double-Duty Kitchen
One of the cool features of this gorgeous kitchen is the island, which also features a bench for extra seating. How neat, right?! Like all of our custom builds, the kitchen also has gorgeous countertops and plenty of cabinet space for storage.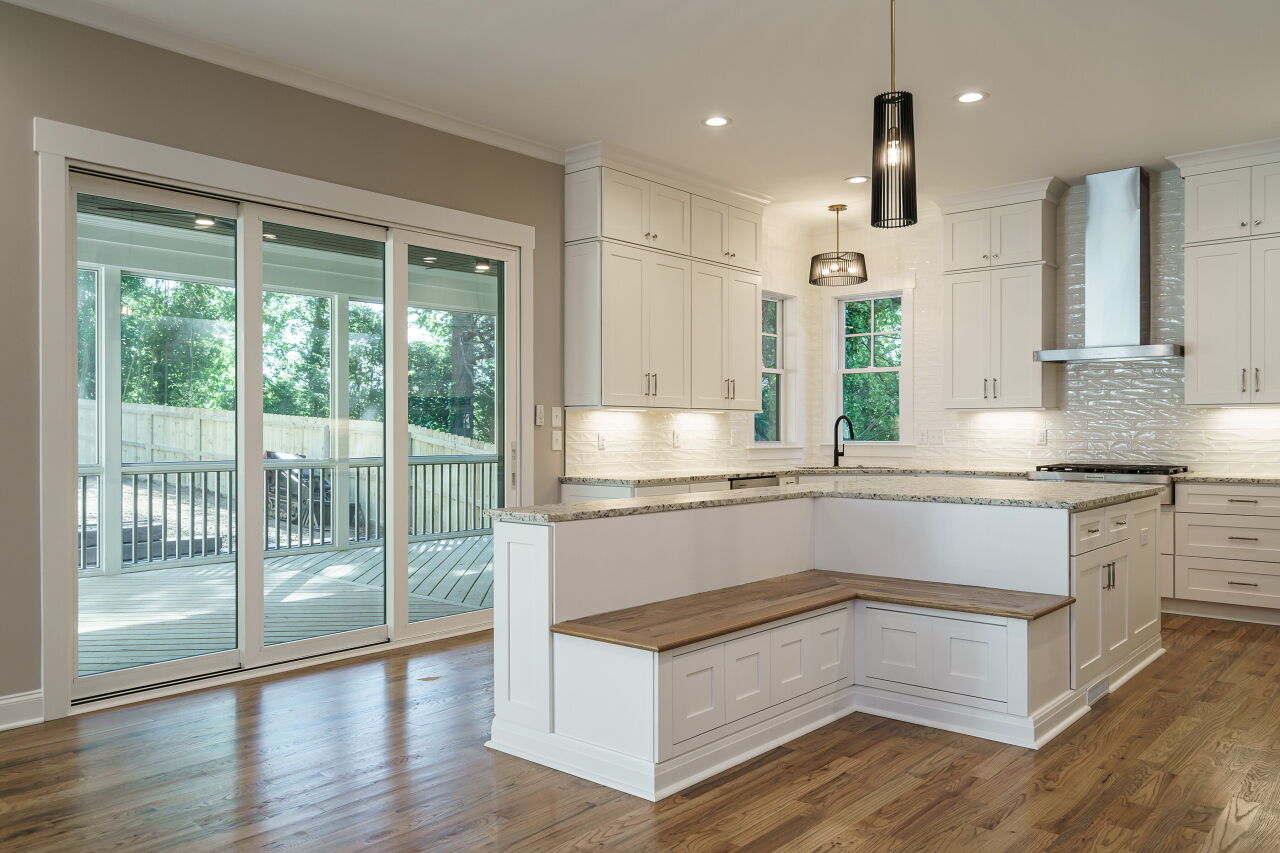 Off to the side, there's also a mini wet bar perfect for entertaining or just whipping up a nice drink after a long workday.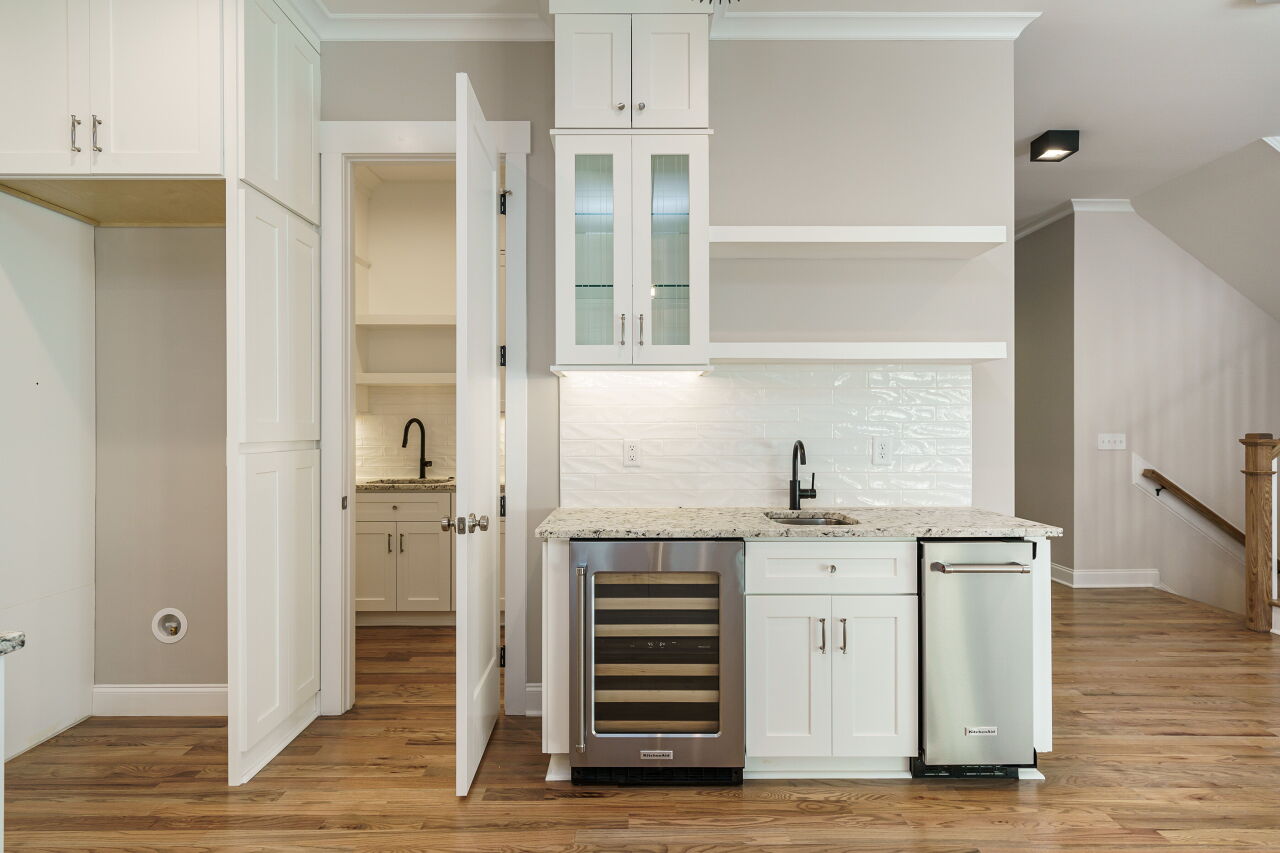 Shower Power
Can we just take a minute to talk about how big this shower is?! Not to mention there's a bench for sitting. The master bathroom also touts a bathtub, double vanities, and fabulous light fixtures.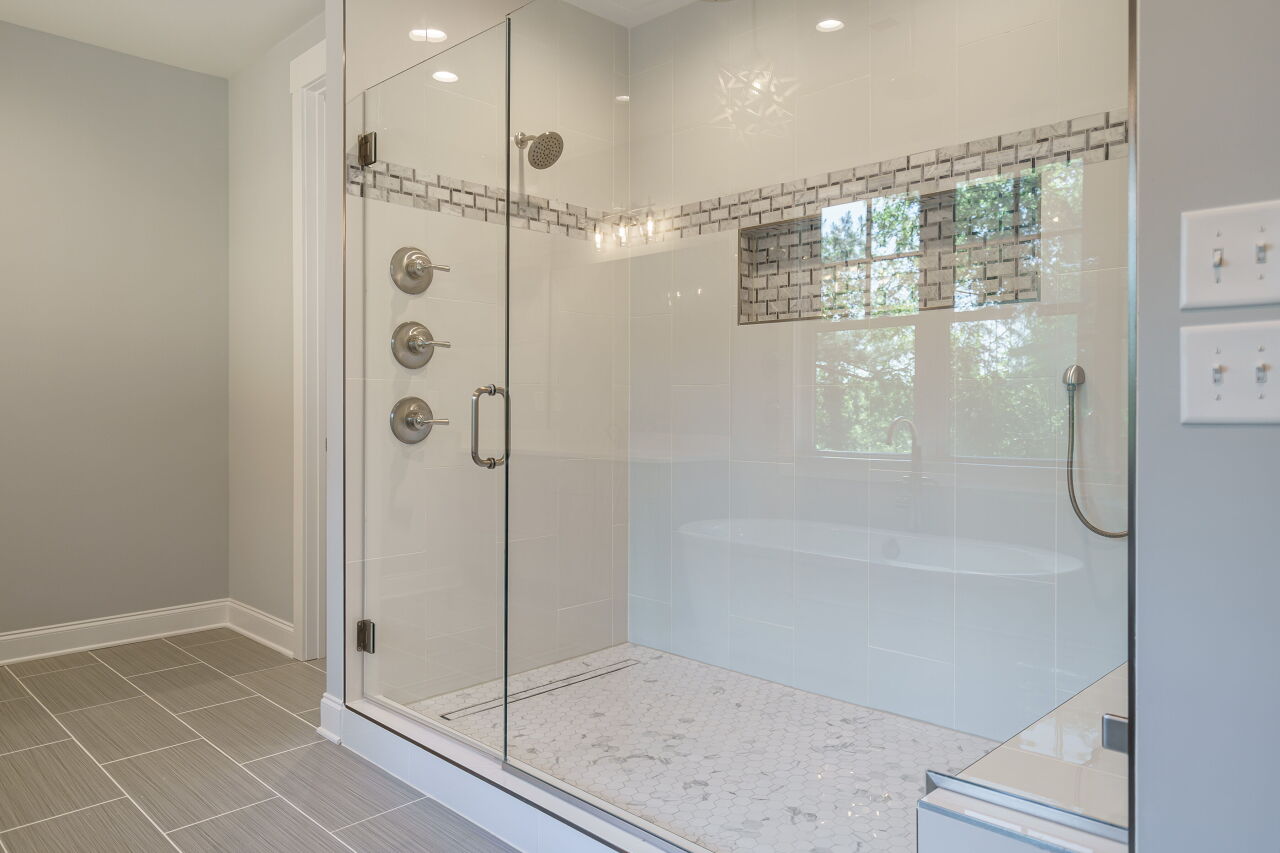 Bonus Spaces
Another thing we love about this home is its various capabilities. The basement features a bonus room and an office, which you could also use as another bedroom—or whatever your heart desires! There's even a sink and bathroom off to the side. Oh, the potential!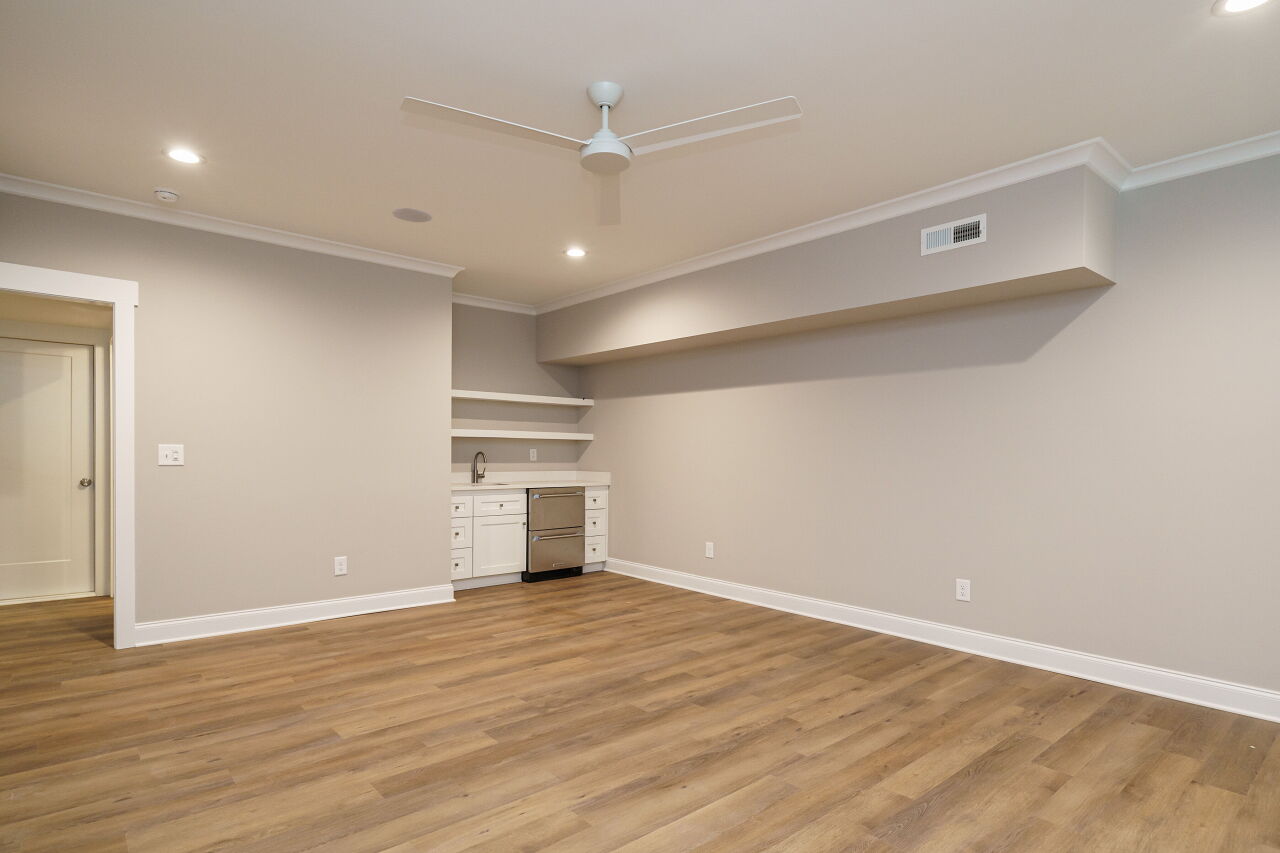 Find Us Out on the Porch Swing
We already know this quaint porch swing is going to get a ton of usage on warm spring/summer/fall days. It's the perfect perch for enjoying your morning coffee or diving into a good book with a glass of wine!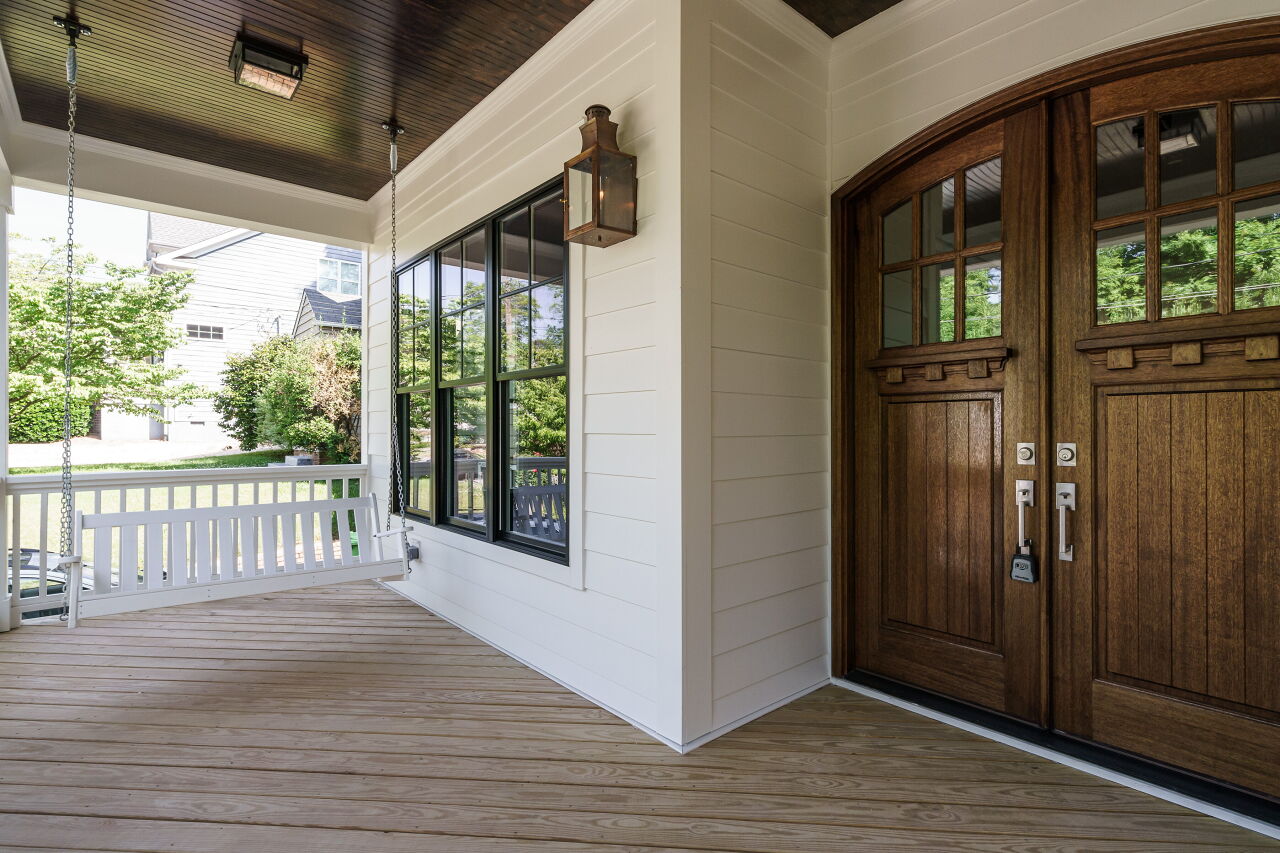 Pet Paradise
Don't worry, we didn't forget about Fido. … This is a fun feature! We worked in a pet entry into the back of the home so your pooch can easily come in and out as they please. Now that's something you don't see every day! You'll see there's also a covered patio, so you can enjoy alfresco meals all year-round, no matter the weather.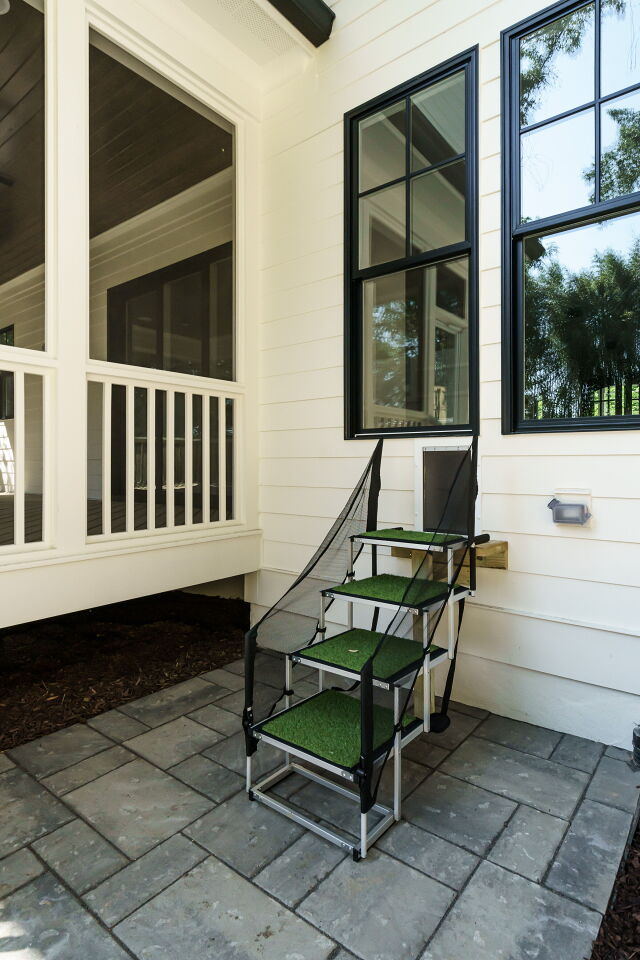 Like What You See?
With all the bells and whistles—plus some extra added details!—1511 Courtland Drive isn't going to last long. Interested in buying this stunning home? Take a look at more photos here, then contact us at Info@UBSolutions.org.