Though most of our favorite watering holes are back open in the Triangle, there is really nothing like entertaining in your home, which is why we love a good wet bar! The wet bar can be the center of any party, offering guests cocktails, wine, beer, and nonalcoholic beverages. Not only are they functional, but they are also the perfect accent piece for any home.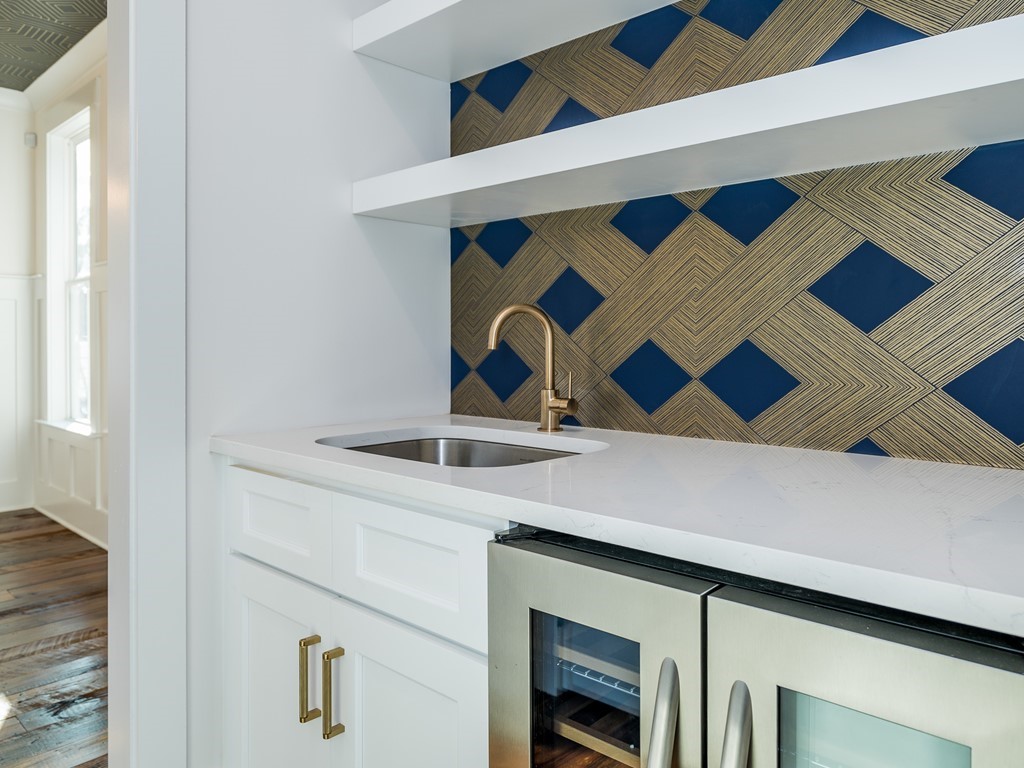 So, grab a glass and relax as we take a closer look into wet bars and browse through some we have built this year.
The Wet Bar's Origin
The wet bar is a second-generation feature that is based upon the bar carts in the Victorian Era. Bar carts started off as tea trolleys. By the end of prohibition in 1933, tea carts were being used for cocktail parties rather than for tea time. After living through The Great Depression, World War II, and The Korean War, Americans began to see more prosperity and were ready to entertain their friends. People all around began hosting and attending parties and homeowners wanted to impress their friends with a fully stocked bar. In the 1950s, Hollywood latched on to the romanticism of an in-home bar, making them even more popular. By the 1970s, homebuilders began building permanent wet bars and dry bars with custom cabinetry.
Source: KitchenArtDesign.com
The Difference Between a Wet Bar and a Dry Bar
A wet bar has a sink and running water while a dry bar does not. Dry bars still have a dedicated spot for barware, spirits, and a beverage refrigerator, but they do not include plumbing.
A Few of Our Favorite Bar Designs
Ready to Make Your House the New Hot Spot in Town?
We would love to talk to you about updating your current home or building your dream home! Give us a call at 919-412-2230 or fill out our online contact form.