When it comes to curb appeal, you instantly think of the front porch, door, flowers, trees, and landscaping but one thing you might be forgetting… your gutters! Traditionally gutters have been white but that is becoming a thing of the past. Here are our six tips for choosing the gutter color for your home.
Don't introduce a completely new color. We recommend choosing a color that is the same as your siding, the same as your trim, or the same as your roof. Matching gutter color to siding color is usually the safest choice and it will blend in with your home the most this way.
Black or dark-colored gutters will generally look better longer. In North Carolina, we get a lot of rain and wet weather. Gutters that are a dark color tend to hold up better under these circumstances. Light colors will show stains and debris like splashed up mud, grass clippings, or mulch particles. If you want the low-maintenance option, go for something darker.
If you can't decide, think about what color you would paint the garage. For stone and brick homes, it can be especially difficult to choose a gutter color. We like to say, whatever color you paint your garage or would paint your garage is the one you should go with.
Consult your HOA or neighbors. If you have an HOA, it is important to check with them to see if there are any restrictions on what color gutters you can have. Even if there is not an HOA, it might be a good idea to look at your neighbor's houses for inspiration. Look at homes that are similar to yours to get some ideas.
Go bold. Though the most common choice is to have your gutters blend in with the rest of the home, you can always go bold if that is more your style. If you want to use the gutters as a contrasting design element, pick a complementary shade that's either much darker or lighter than the colors on your home's siding, roof, or trim.
Don't forget about the budget. If you are on a tight budget, white and off-white are the basic factory finishes and they look great on houses too. Don't feel like you have to spend more money here if it is not in the budget.
"When Hank asked me what color gutters we wanted to do on our home remodel, I had no idea there were choices. I assumed most houses had white gutters so that is what we should select. Hank gave us some great guidance on what would match our house and have the least upkeep with our busy lifestlye. In the end, we ended up choosing black to match the roof of our home and we love the way it turned out!" – Tara Pupilli, Five Points Home Renovation
As Always, We are Here to Help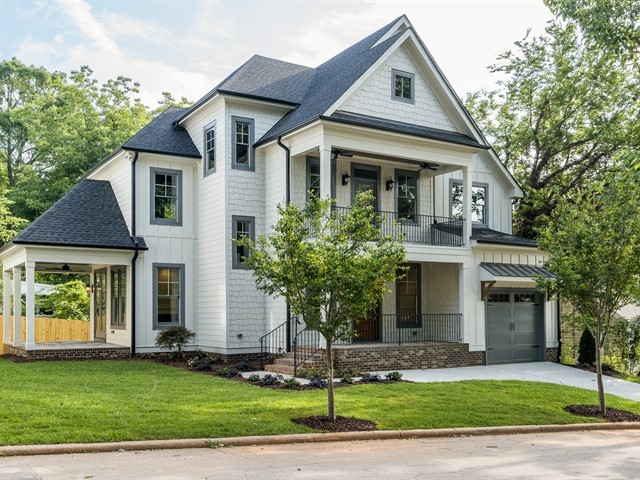 At Urban Building Solutions, we will be with you through every aspect of your project. No detail is too small and we have really seen it all in our years of experience. Give us a call today at 919-412-2230.