Choosing your countertops is a big part of any home renovation or new home construction. The kitchen is many times the heart of your home. You want to choose a material that not only looks good, but fits your lifestyle, and is in your budget. Today, we are breaking down the differences between quartz, marble, and granite to help make your choice a little bit easier.
Quartz
To start, quartz is a mineral, while marble and granite are rocks. The nice thing about quartz is, it is antibacterial and ideal for high-traffic areas. It is not porous like granite and marble which means that if you spill something on it, it will not penetrate down into it. It will not scratch and is resistant to etching by acidic liquids such as juice or wine. There is also zero upkeep with quartz. It never requires a top coat or sealing. Quartz is a great choice if you are looking for something that is very resilient and modern. Many people say that quartz resembles marble without the price and hassle.
Granite
Granite is the most traditional of the three when it comes to countertops and is very hard and durable. Both granite and quartz come in a variety of colors and patterns. Granite needs to be sealed and will stain, however, not as much as marble will. You need to make sure you have a good sealer that is heat resistant and granite needs to get sealed every couple of years. Granite can withstand heat and is very difficult to break, crack, or scratch. Opt for granite if you want low-maintenance countertops that don't fade or discolor over time and aren't sensitive to cleaning chemicals.
Marble
Marble is the most porous of the three countertop choices. It is well-made and structurally sound but is much less forgiving than granite or quartz. Marble is especially sensitive to acidic liquids and potent chemical cleaners. If you were to spill spaghetti sauce or wine on marble countertops, even if you wipe it away quickly, it could still stain. A high-grade sealant is necessary to protect marble and must be applied every couple of years. Marble countertops have the most unique designs and natural modeling but it does tend to darken slightly over time.
Pricing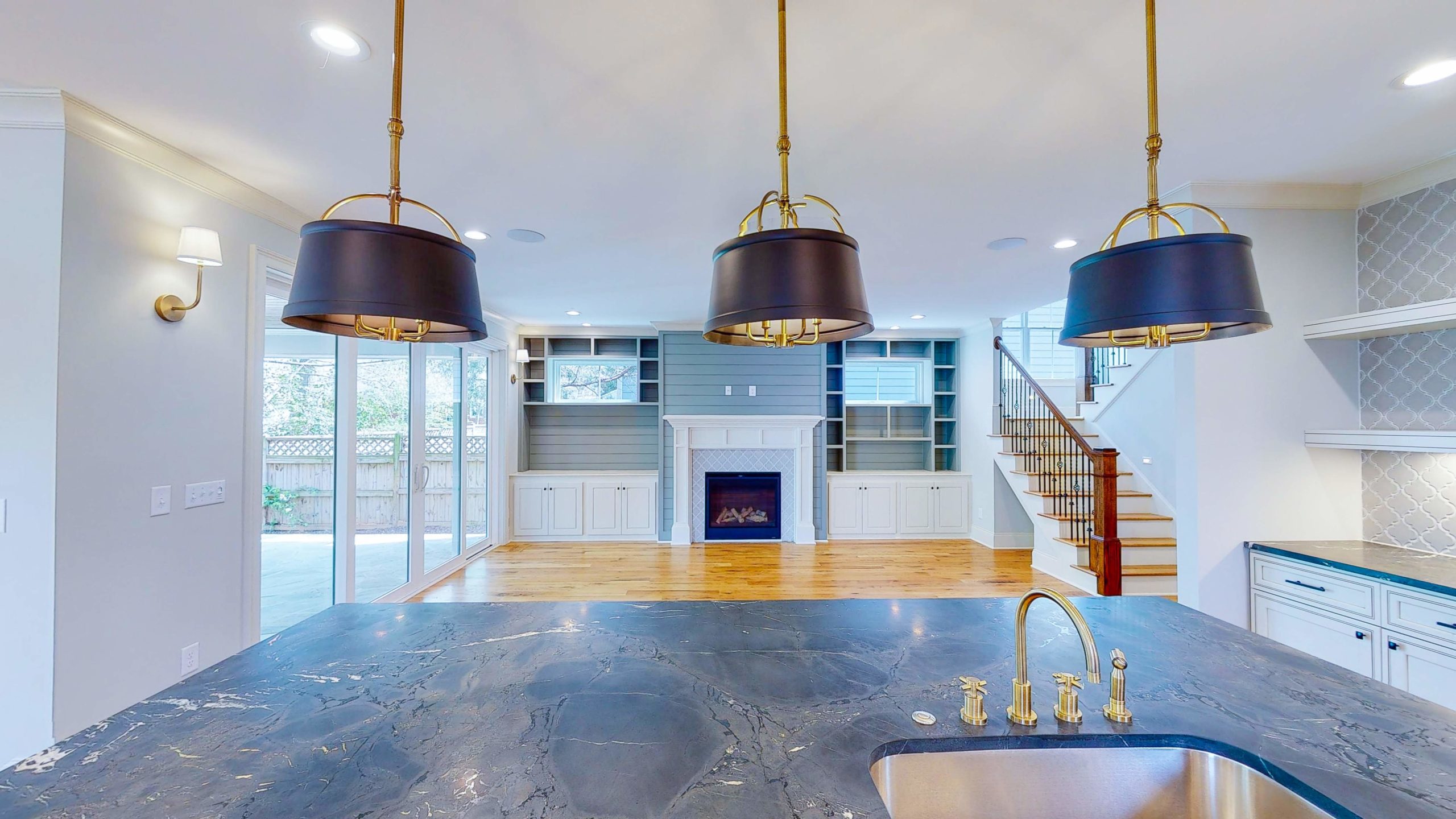 When it comes to pricing, there are different levels for all three. With quartz, it depends on how much work is involved in getting the pattern into it. With granite and marble, it depends on the availability of the stone. Generally, from lowest to highest, it goes granite, quartz, then marble, but it really depends on the factors mentioned above.
We love working with Cosmos Granite and Marble in Raleigh. They have an incredible showroom that you could spend all day browsing around. Each of these materials is marked with a colored dot to let you know what the price range is. They also are able to give great advice on which material would not only look best but perform best in your home.
At Urban Building Solutions, we have been installing countertops for years and have used/seen it all. Give us a call at 919-412-2230 if you are ready to give your kitchen a makeover.