We're falling for these cool fall days—and we love an excuse to decorate. 😉 Here, we give you some tips on decorating your countertops for fall, plus school you on the differences between three popular types of countertops. You really autumn know these tips!
Choosing Your Countertops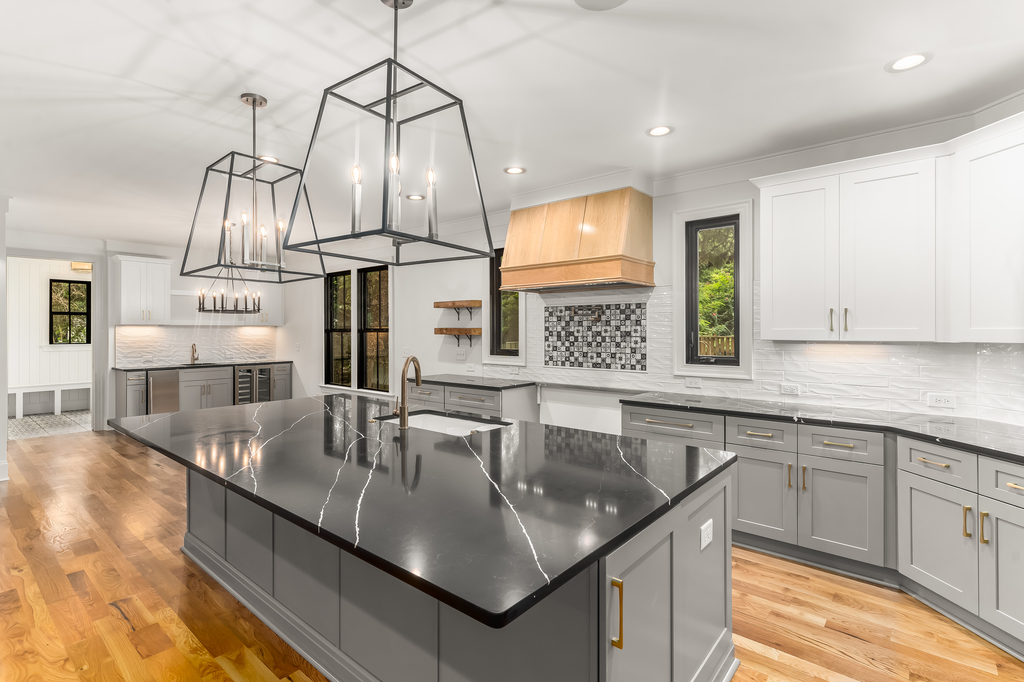 The kitchen is the heart of the home, so choosing a good countertop is crucial to making the space fit your wants and needs. If you're undergoing a home renovation or new home construction, you'll want to know the differences between the three main types of countertops: quartz, granite, and marble. We break it down in this blog.
Decorating Your Countertops for Fall
Fall is all about feeling cozy and warm, and you can create that same vibe with some gorgeous decorations! Your countertops might be the first thing you and your guests see when walking into the kitchen, so naturally you'll want to focus your decorations there. A little greenery is a great starting point—pick out a nice vase and fill with it fall blooms or dried stems to bring some nature into your home. Pumpkins are another obvious choice, and you can never have too many! We love a basket full of small gourds of various colors. Scatter seasonal decor throughout, like framed fall quotes and warm, scented candles. We can just feel the fall vibes already!
Countertops in 213 Georgetown Road
We recently installed countertops at our custom home at 213 Georgetown Road! This is our seventh custom build on Georgetown Road, and it's expected to be complete this fall! Once finished, it'll feature three floors, four bedrooms, four bathrooms, a two-car garage, and a FULL apartment upstairs.
See a behind-the-scenes look at the countertop installation below!
View this post on Instagram
Interested in This Home?
213 Georgetown Road is currently available for presale! If you're in the market for a new home and are interested in checking this one out in person, contact us at Info@UBSolutions.org.