When it comes to finding a realtor or listing agent in the Triangle, there are a lot to choose from inside the beltline. At Urban Building Solutions, we are happy to have found our perfect fit with Allison Caudle Abbott, owner, and broker-in-charge at Southern Lux Living.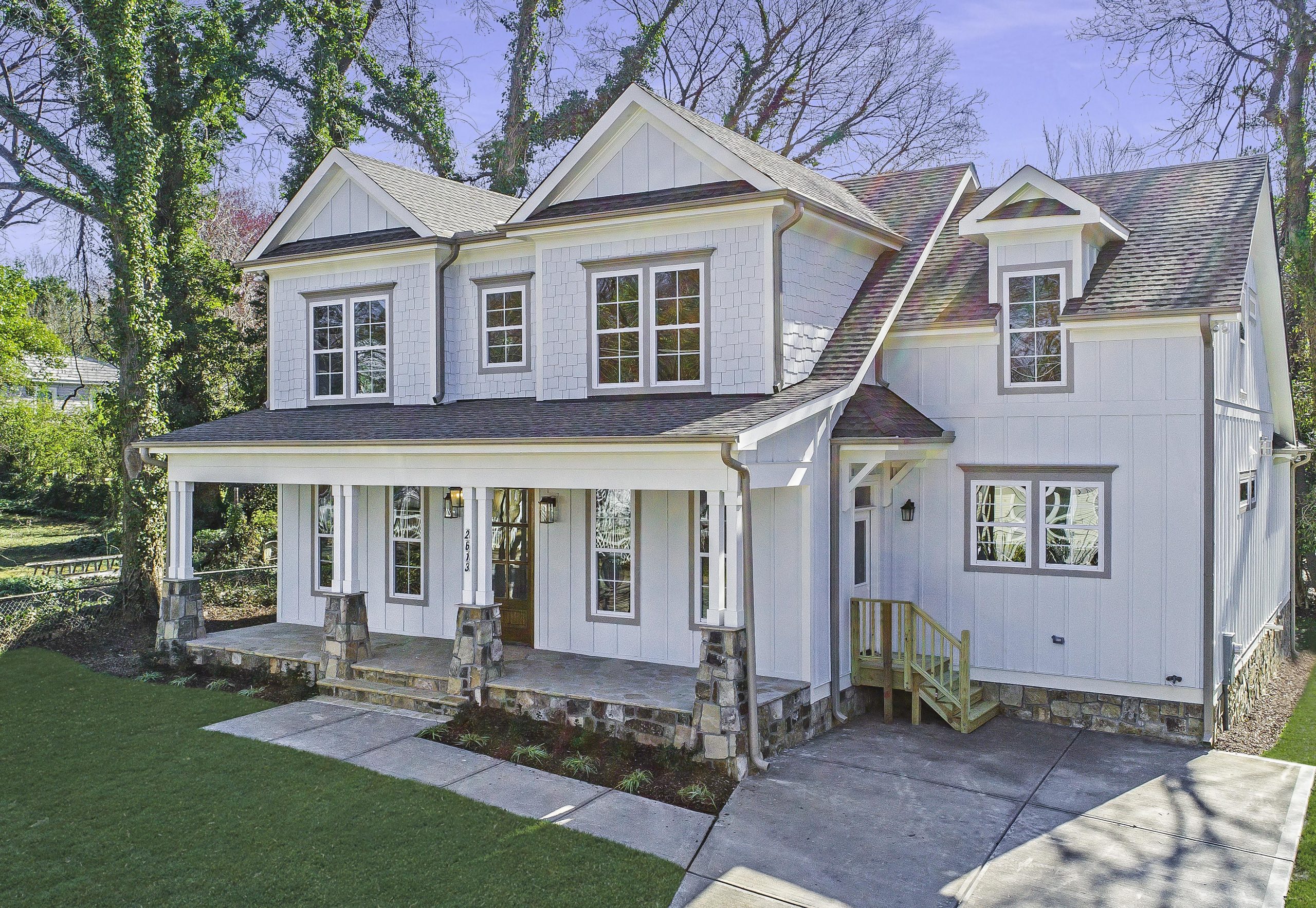 When we start the process of building a new home, we rely on Allison to find the perfect buyer. We have had the pleasure of working with Allison as our listing agent on some awesome projects including:
All of these properties have been sold, but we do currently have one on the market, 2408 Kilgore Avenue, and you truly do not want to miss it!
Check Out Our "Builder Book"
Allison and her team have put together this awesome "Builder Book" that you will find out and about around town. Make sure you pick up a copy, download a .pdf here, or browse through the photos below.
About Allison
Raised in Raleigh as the middle child of three daughters, Allison Caudle Abbott grew up watching her parents balance family life with business ownership. She followed in their footsteps, now splitting her time between her role as mom of two daughters in her newly blended family and her role as the owner and broker-in-charge at Southern Lux Living.
A REALTOR® / Broker since 2007, Allison is in hot demand, serving the real estate needs of the Triangle and surrounding areas. She co-opened an international real estate company in 2014, which grew to over 50 agents, closing over 800 houses a year. Allison herself has been listed among the top agents in North Carolina, having sold over $300 million in real estate. She holds multiple awards for being Top Producer in the industry.
"I truly love what I do," says Allison. "I listen, I'm patient, I educate, I help, I do what I say I'm going to do, and I'm there until the end. Working with buyers and sellers is such a deep passion of mine. Staging homes, watching people fall in love with a home, hearing stories of how couples met, meeting the entire family, hearing squeals of kids as they pick their rooms during the final walk-through, watching sellers glow with pride as they give me a tour of their home—for me, this is what it's all about."
Her goal is not only 100% customer satisfaction, but also achieving 100% personal satisfaction in the home/work life balance.
"Anywhere my family is, is home," says Allison, as she demonstrates how working mothers can balance the exciting demands of a career with the comforts of family life.
We highly recommend Allison whether you are looking for your next home or trying to sell your current home. Learn more about her and get in touch at SouthernLuxLiving.com.