If you have the thyme, you need to check out our go-to landscapers from Licona Landscaping. At Urban Building Solutions, we use Licona Landscaping exclusively for the yard work at our custom-built homes and remodels. Our team puts just as much thought into the yard as we do the house. For most of our new builds, we opt for hearty annual plants that do not require a lot of upkeep from the buyer. Moving is stressful. Period. We want our buyers to be able to move into their new homes and focus on making them their own. We do not want them to have to worry about the plants dying within the first month and ruining the curb appeal they fell in love with. For our buyers that purchase their homes before we complete the build, we work closely with them to decide what plants fit their taste.
Every Yard is Different
If you drive around Five Points, you will surely recognize some of our most recent builds. In fact, we have SEVEN completed homes on Georgetown Road and are working on our EIGHTH! What you will also notice is that while each home is unique, so are the yards. To start, we install the sod that is appropriate for the lot. This all depends on how much shade the yard has and how much sun it sees throughout the day. Then, we look at plants, trees, and even stones that will fit with each plot. Our team does all we can to keep as many of the original trees as possible. Raleigh is truly the "City of Oaks" and it gives us a lot to work with.
Check Out Some of Our Recent Work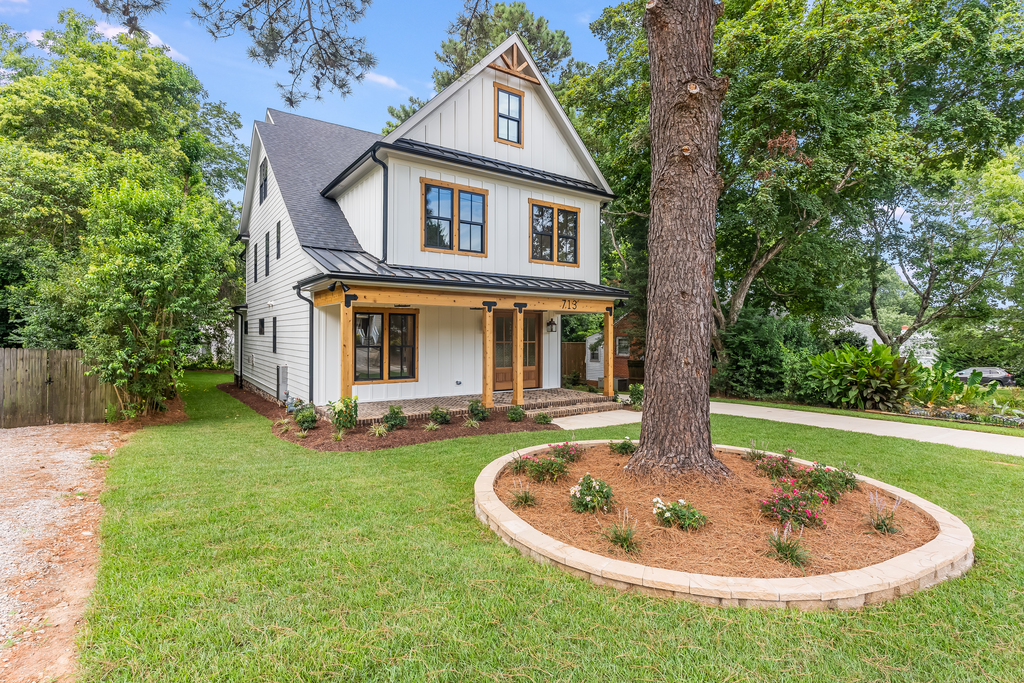 Now, that is some curb appeal.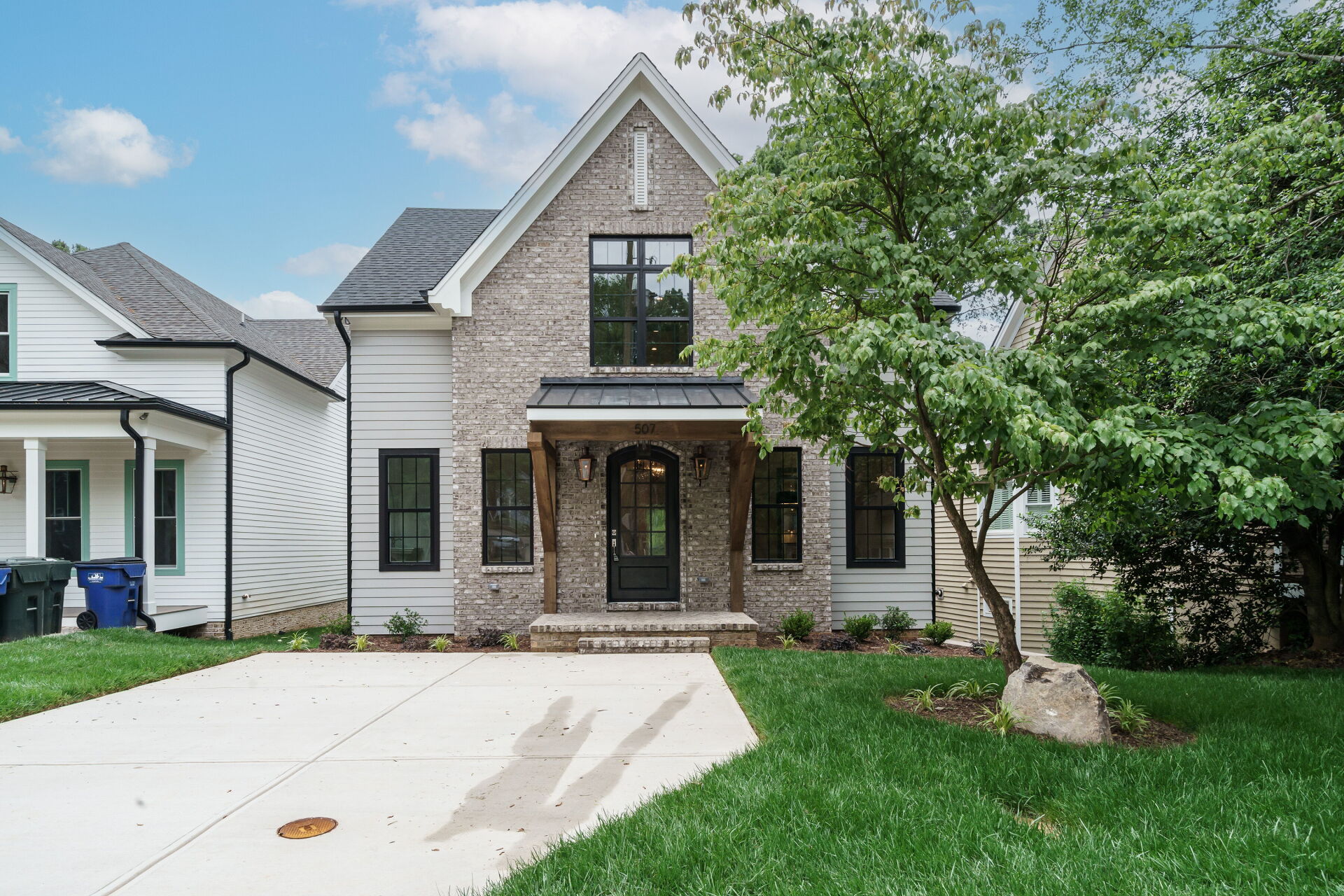 Simply gorgeous with a side of stone.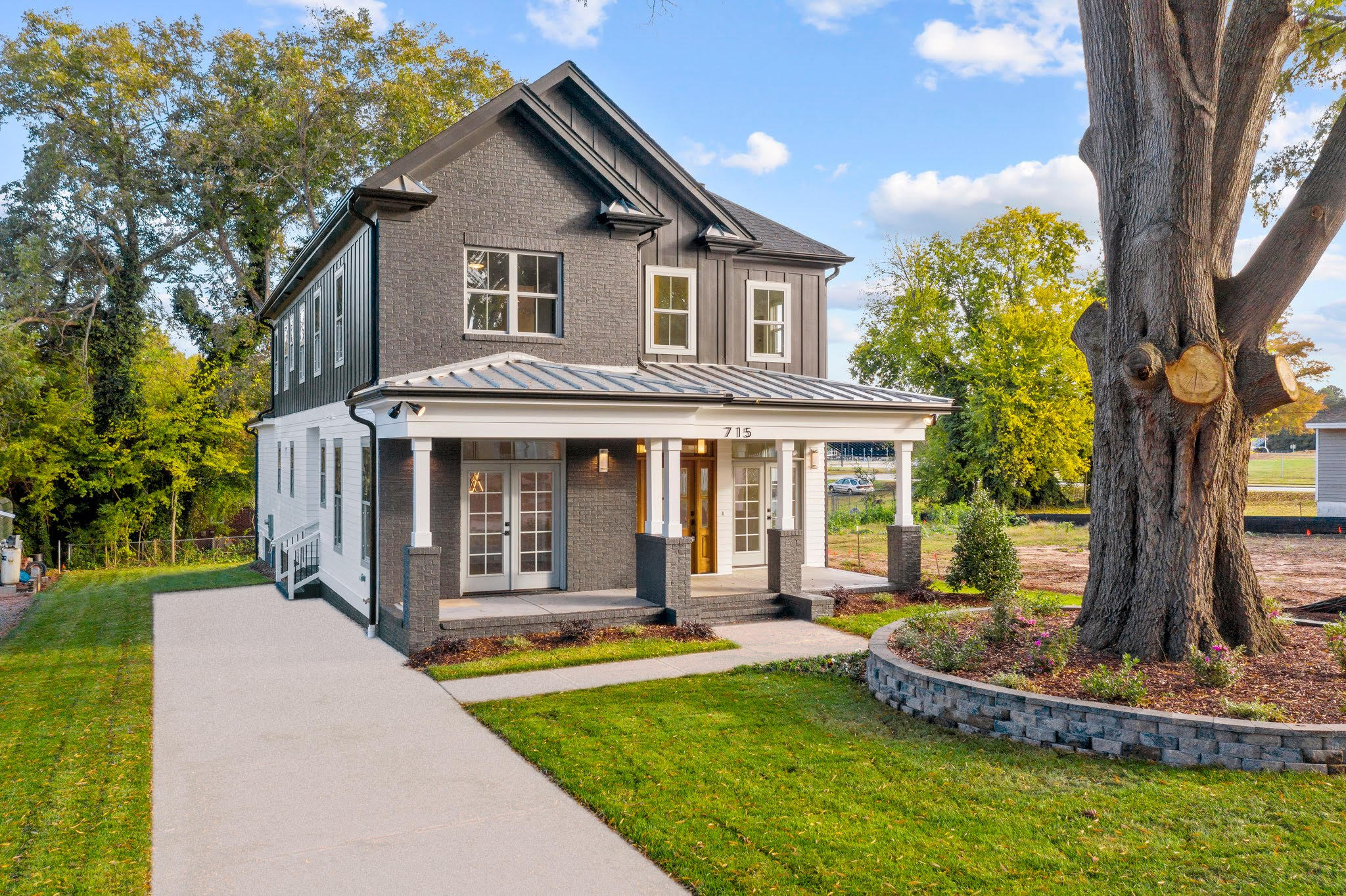 We were so excited about the tree on this property that we knew right away that we wanted to make it the focal point.
The owners of this remodel had one son, a baby on the way, and two dogs. They told us they had no time for the yard and did not want any plants. We convinced them that we would keep it very simple and put in plants that had little to no maintenance. Two years later, the owners are still loving their yard and the plants look great!
Check out more of our completed builds and contact us today at Info@UBSolutions.org to get started on your own project.