At Urban Building Solutions, we are all about building premier custom homes inside the beltline in Raleigh, North Carolina. Why "inside the beltline," you ask? First and foremost, our fearless leader Hank McCullough is at every job site, every day that work is taking place. Hank wants to make sure that he never gets too big or too spread out to not know what is happening at each of his projects. In addition to keeping things in close proximity, we have come up with a few more reasons that you would love calling "ITB" your home.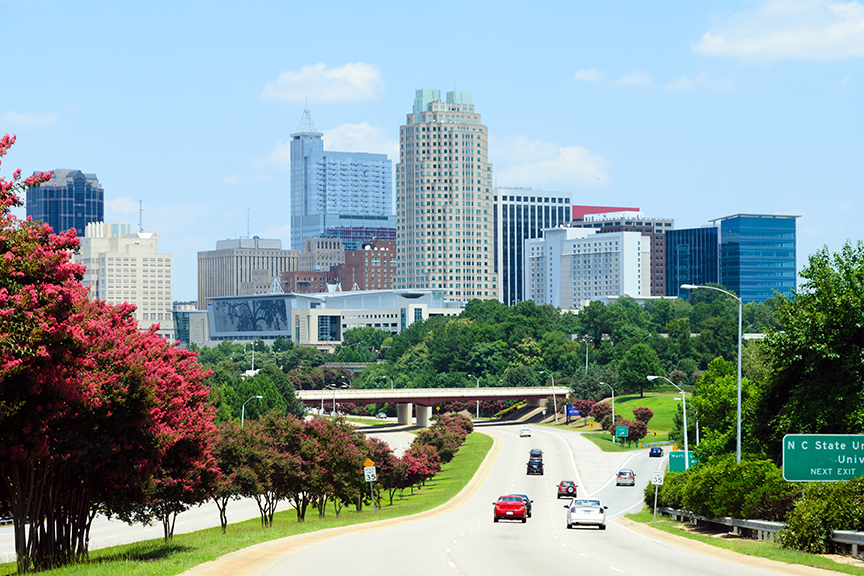 Before we dive into the reasons, not sure what we mean by "ITB"? There are two beltlines in Raleigh: the "Inner" (440) and "Outer" (540). These act as rings around Raleigh that keep you from having to navigate city traffic every time you want to drive around Raleigh. Interstate 440 is the beltline around downtown Raleigh, AKA, our home! In Downtown Raleigh, there are plenty of incredible neighborhoods, ranging from historic to modern, to choose from including Five Points, Glenwood, and Historic Oakwood.
Why Look for Homes Inside the Beltline
Location, location, location. Homes inside the beltline are not only close to Downtown Raleigh and everything it has to offer, but they have direct access to the airport and Research Triangle Park. It is also adjacent to Crabtree Valley Mall and North Hills. When you live inside the beltline, everything is just a few minutes away.
Walkability. Yes, there are lots of places you can get to by car, but one of the many benefits of living inside the beltline is the ability to walk to restaurants, shopping, nightlife, and more.
Speaking of nightlife, most of Raleigh's bars and clubs are in Downtown Raleigh. When you live ITB you are just minutes away, making for an easy Uber ride. From rooftop bars to live music venues, there is something for everyone. Visit DowntownRaleigh.org for the scoop.
Have a family or considering starting one? There are lots of great schools inside the beltline.
Getting outdoors is easy when you are ITB. There is plenty of green space to bike, walk, run, and just take in the view. Pullen Park is a local favorite to bring the family and enjoy the North Carolina weather.
When you live inside the beltline, you are part of a community. First Friday, local art shows, farmer's markets, residents are all about supporting other residents.
If you are job hunting, Downtown Raleigh is a prime place to look! There are start-ups, banks, government buildings, tech companies, retail, and more.
Lastly, inside the beltline, you will find unique homes and many times, no HOA fee. The "unique homes" part is where we come in! Unlike in mass-developed suburban neighborhoods, most of the homes inside the beltline do not look like one another. At Urban Building Solutions, we are the ITB leader in providing value-added construction services to our customers. We specialize in new construction, additions, screened porches, teardowns, rebuilds, and everything in between. If you want to create a beautiful living space inside the beltline, we can do it. Contact us today to get started.